This post is related to the YouTube short that shows a sped up version of the assembly of this block. See the YouTube video here. This block makes a great leader/ender project to use when assembling another project.
This block is made with 1 1/2 and 2 1/2 inch squares. It could easily be made from other sizes. Block construction is simple.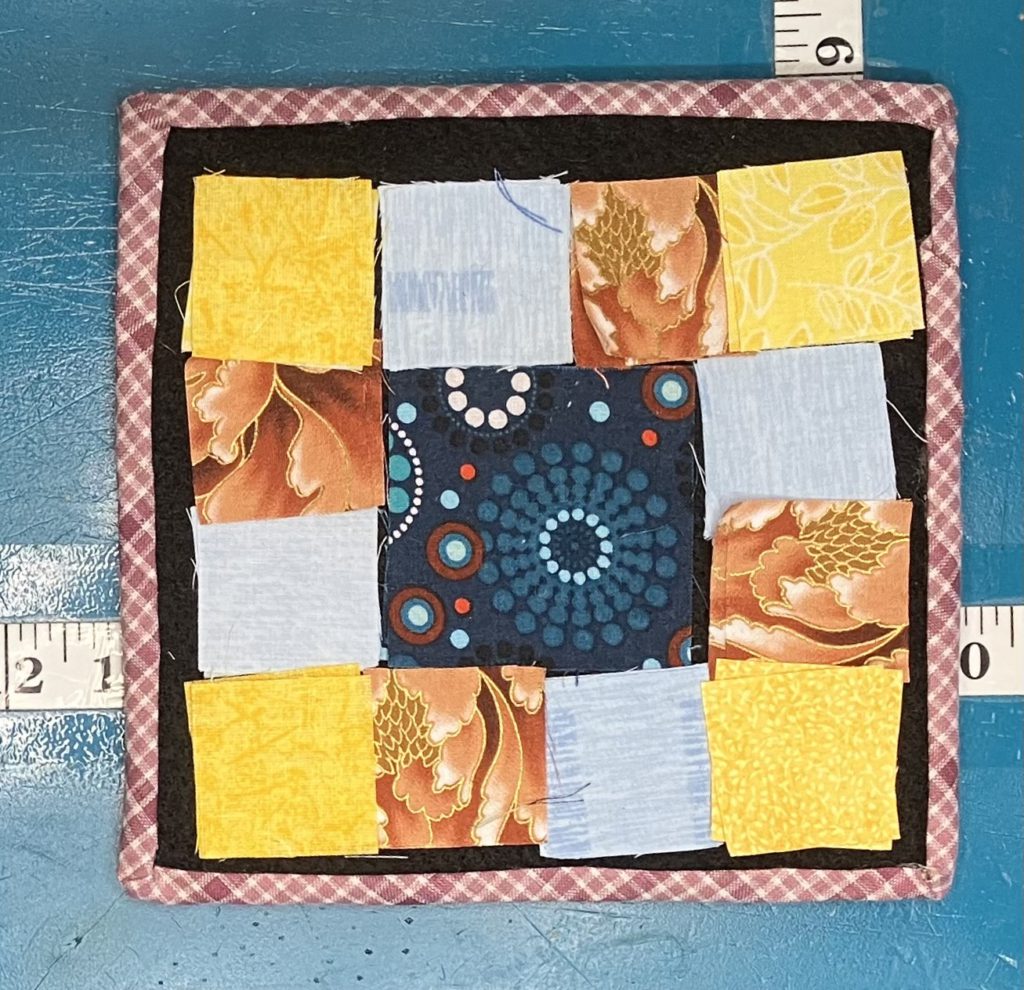 Using your smaller squares, make 4 sets of 2 squares.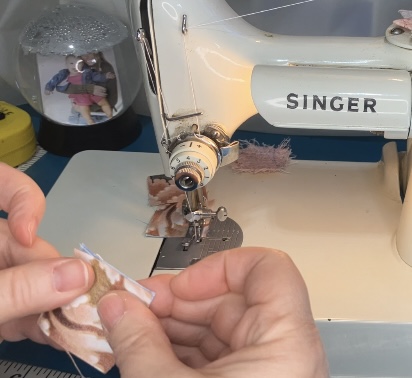 Press open…or however you desire.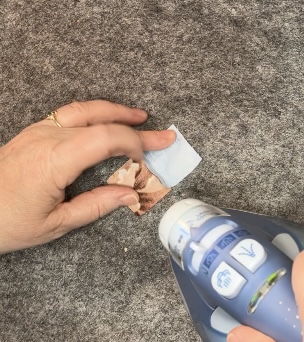 Join 2 of these sets to your center square on opposite sides.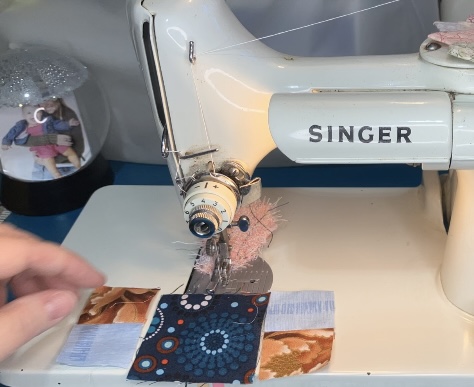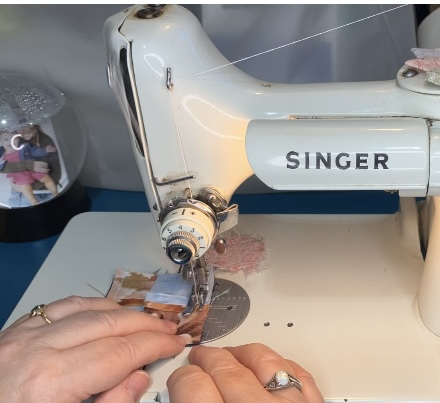 Press towards the larger center block.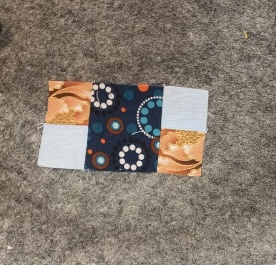 Add blocks to the ends of the 2 sets of 2 squares as pictured below. Then press seams open.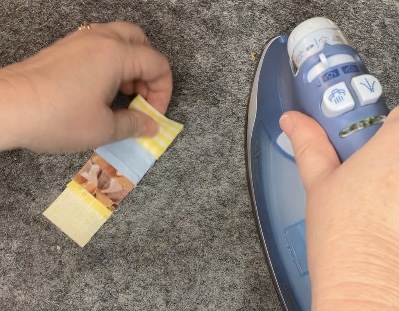 Add blocks to the center unit on both sides.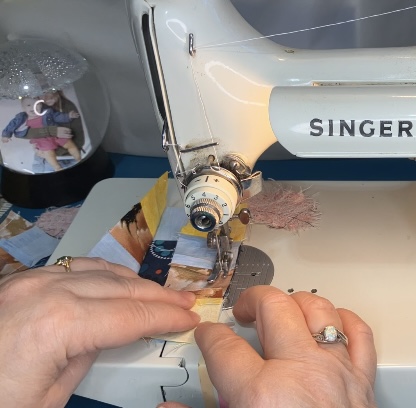 Press seams open or however you wish.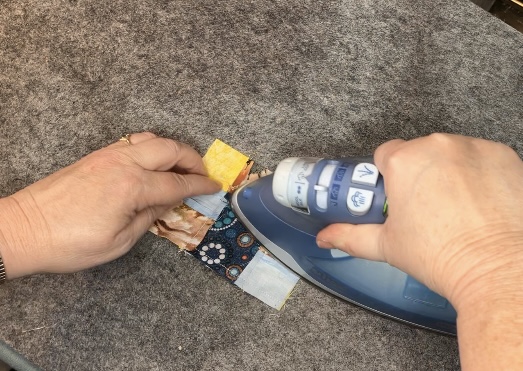 Ta-Dah! One little scrappy block!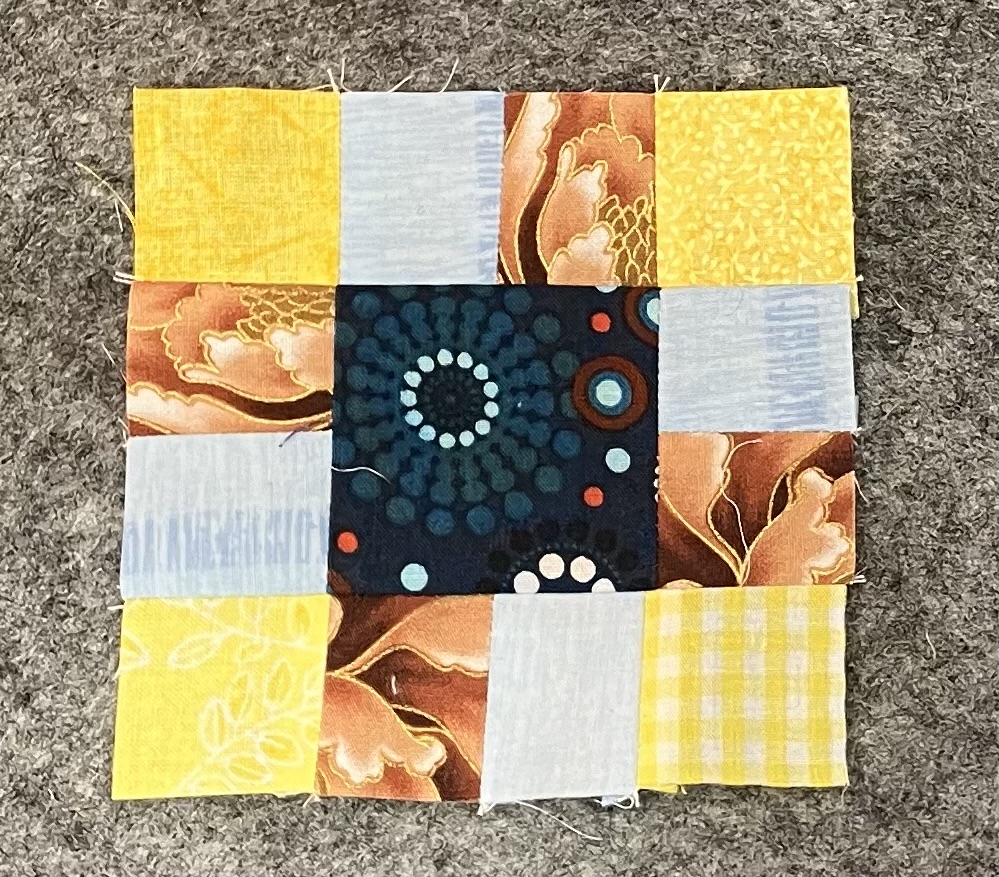 I hope that you are enjoying this series of Build A Block! I am having great fun using up those scrapps while I share with you! I would love to see what you are up to today!
Later,
Lorrie