We woke to ice in the trees and bushes on Friday. Thank goodness the temperatures were in the 60's on Thursday, so the roads were still warm enough to not be super slick. The trees looked like they were encased in glass. Thank goodness it was a still day and the sun appeared to melt the ice with only a little damage to trees and branches…no power outages in our area.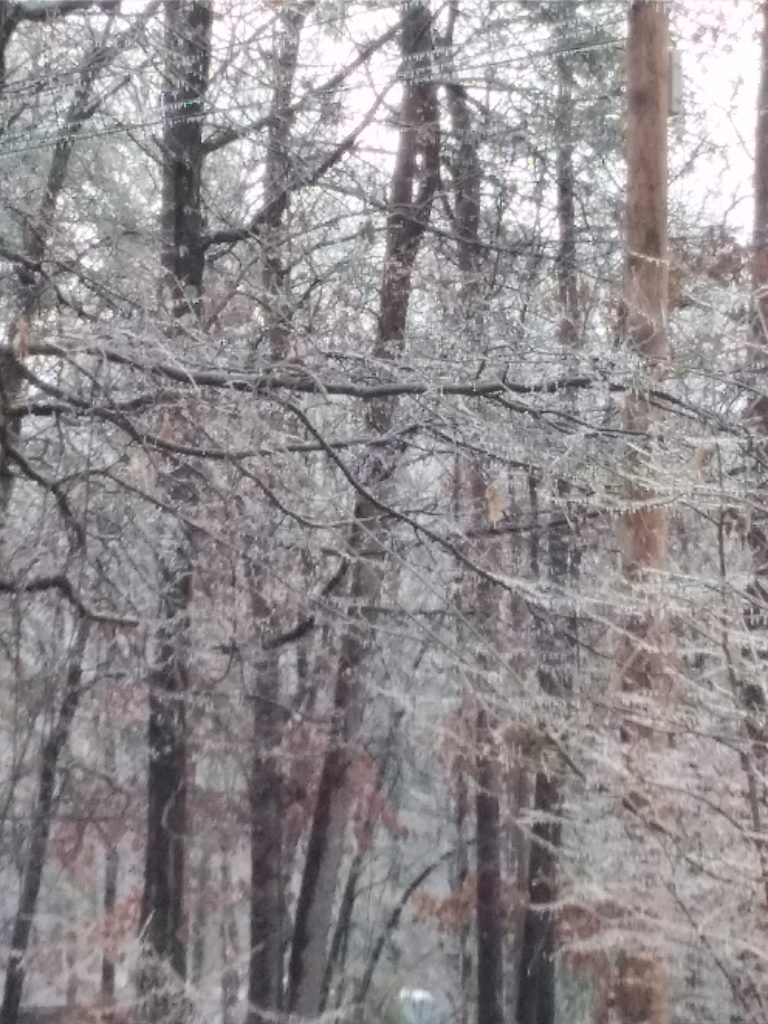 We did have quite a bit of fog. The mountain was beautiful shrouded in ice and fog, but I did not get a picture of that.
I am working on block number 9 of my paper foundation dresden blocks. I need 12 to make the size quilt that I want. I have not decided what setting I will use for these blocks yet. They are approximately 14 1/2 unfinished.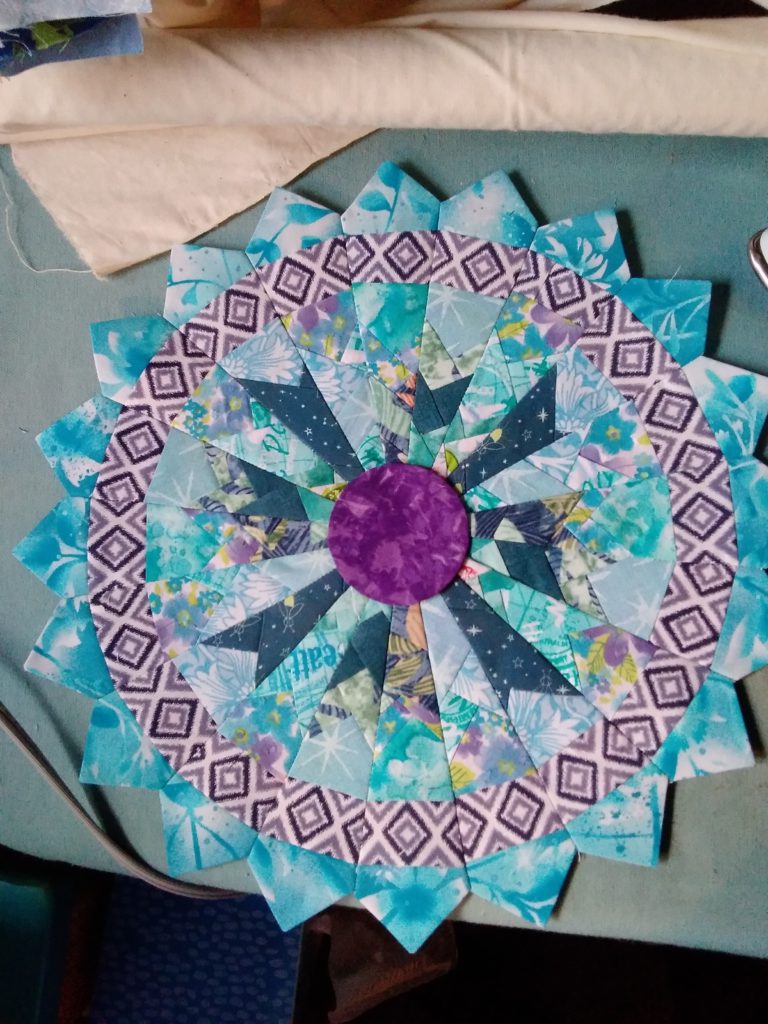 I also have a couple of other teal/aqua blocks to make for the RSC. They are cut and ready to be sewn. February is quickly becoming history. I need to buckle down tomorrow and get blocks made.
What are you working on this weekend?
Later,
Lorrie