Over the weekend, I made 10 teal foundation crumb blocks to share with you. A little eye candy is better than no eye candy!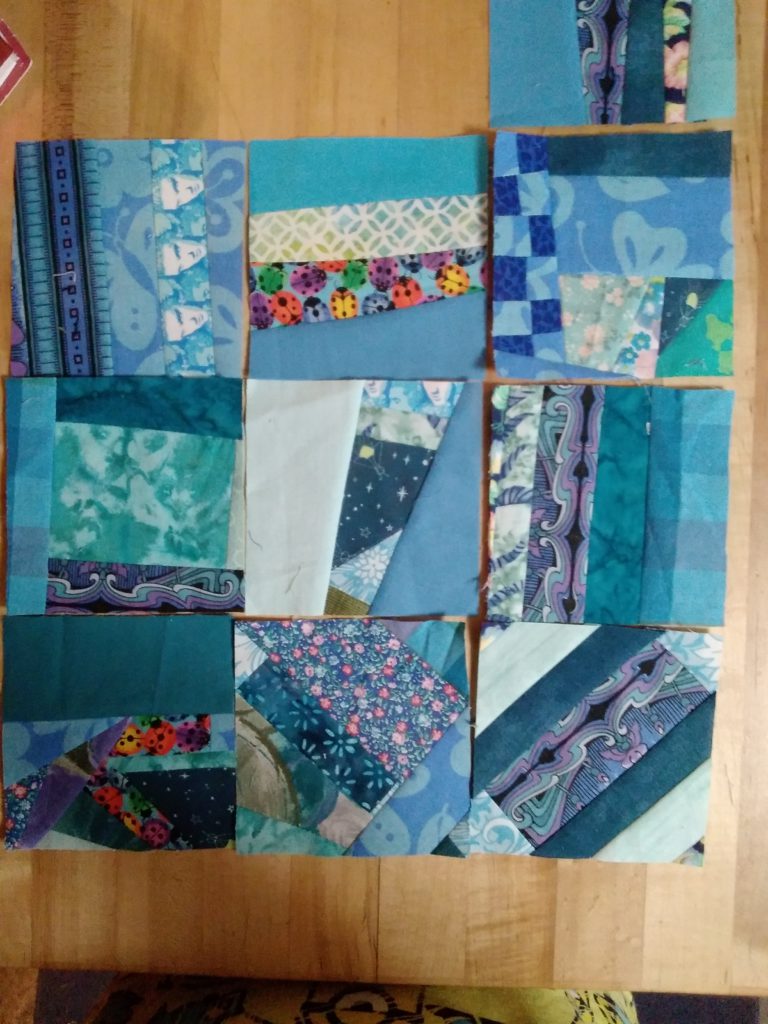 Hey! I think I saw Elvis!
Years ago, back in the days of Hancock Fabric, I bought several yards of this Elvis fabric in teal, pink, gray. I love having him show up in scrap quilts and blocks in random places.
I made it to the second month! Wahoo! Are you working on RSC blocks?