Did you know that most snowflakes are hexagonal. I do LOVE snowflakes. These hexies could be in star formation, I guess.

I have been working on these for a while. I have another new star to add, then this row will be complete. I think the next row is going to be an extra large flower or a diamond.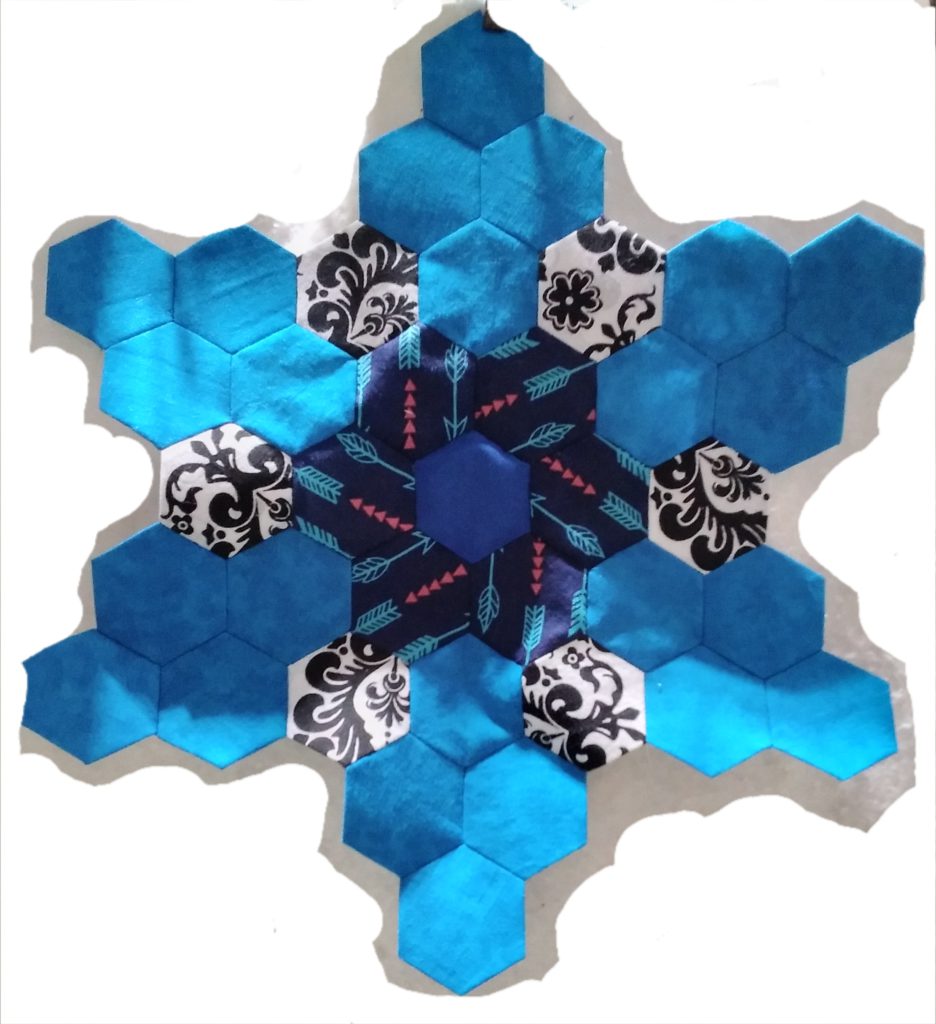 The filler blocks all have a minion!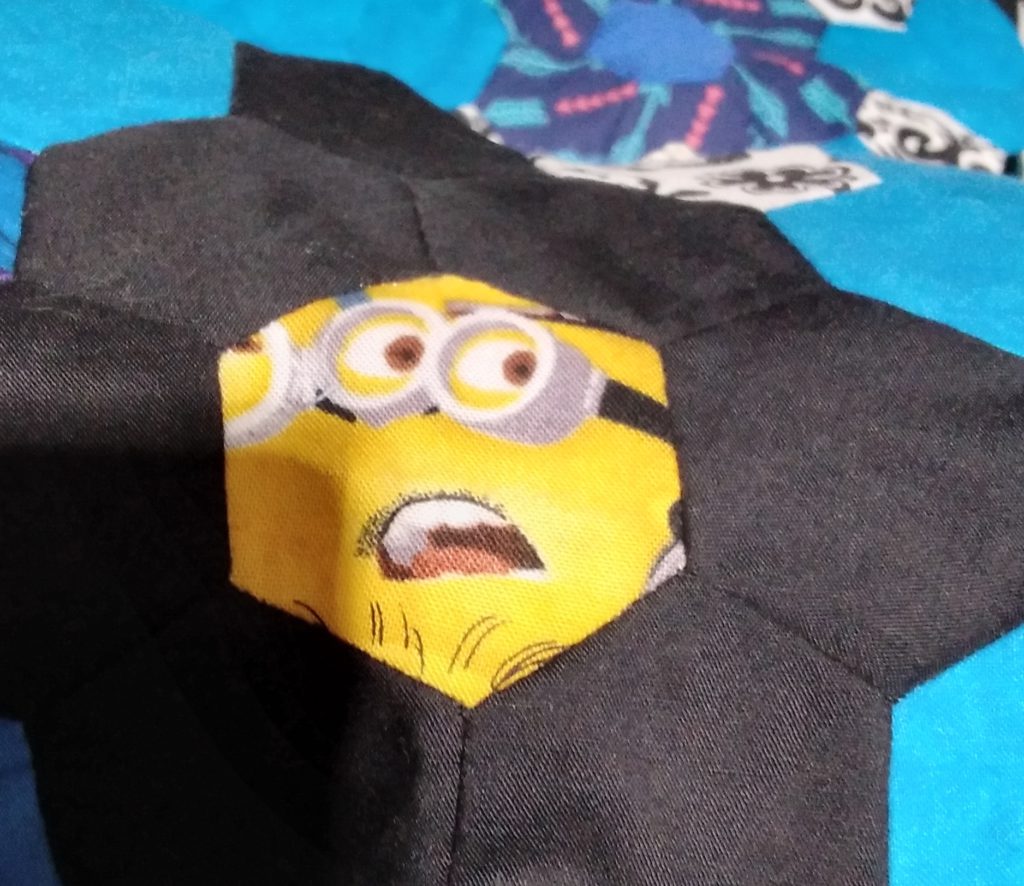 I do love the minions. They misbehave, but everyone still loves them.
I do have the accuquilt cutter to cut the fabric and paper shapes for this hexagon project. Hexagons finish at 1″ at the outside edges. I recently bought the box set for other shapes, too. I haven't made any blocks from those smaller pieces yet.
What hexie shape do you prefer?
Later,
Lorrie Shore