In the early morning on weekends, when I cannot sleep in, I get up and turn on You Tube to watch quilting videos on the big tv in the living room. My husband bought it so he could watch sports on the big screen. Quilting shows look pretty good on the big screen, too.
Recently, You Tube has been suggesting studio tour and make over videos. Ugh! Sometimes life is like a train wreck and you can't turn your eyes away!
Here are some examples:
Some of these ladies are not quilters, but clothes makers. That is how I started sewing at the age of 6…making clothes for dolls and my Grandmother's Dog. Some have many hobbies, like cross-stitch, embroidery, or using a cricut.
I did not make my first quilt until I was in my mid-twenties. My grandmother got me interested in quilting, but she was not really into quilting and piecing. All of her quilts were heavy, tied, practical creations.
My first sewing area was a sewing machine table in our laundry room. When we moved, I graduated to a desk with a hutch top in the corner of our bedroom. After my son moved out, I graduated to the entire room and we moved into his bedroom. I now have the largest room in the house as a sewing room. (My husband really likes to watch football in peace! And I am his queen!)
That leads me to my title for this post. Recently, the ceiling fan/light in my room died. I have lots of task lights around the room, because the ceiling fan light has never been spectacular. Now I have a new light fixture with one of those bladed shop lights in it. WOW! My room is now brighter than the sun…and I can clearly see all of the mess. Time to organize. Yuck!
Here are a few before pictures: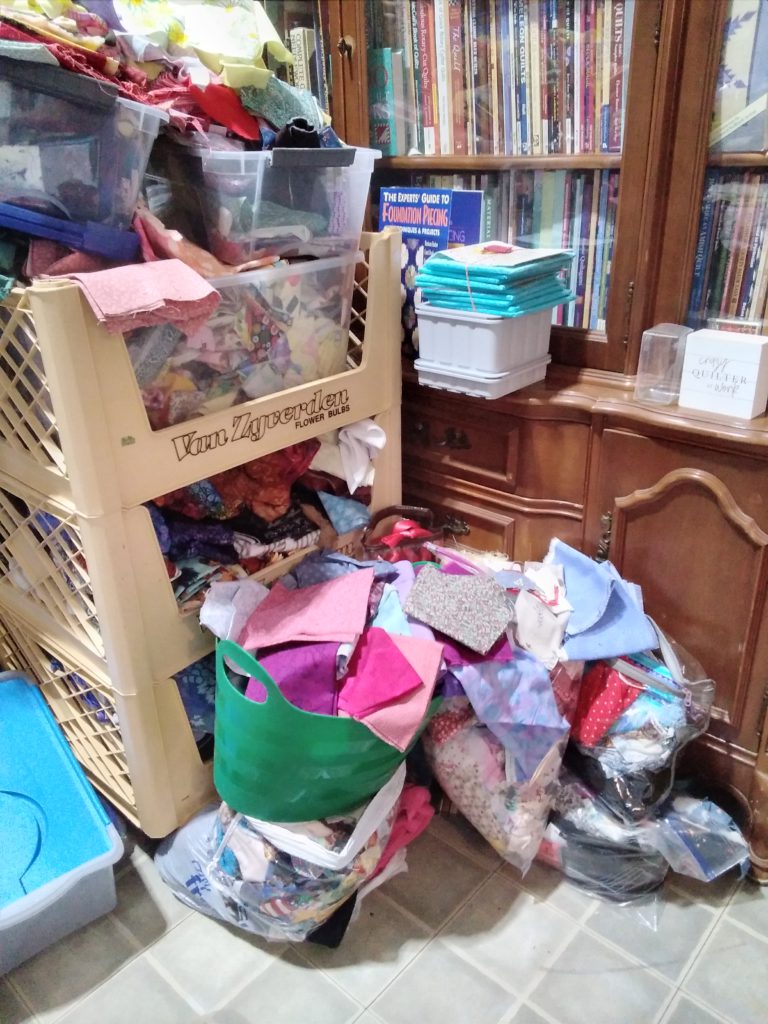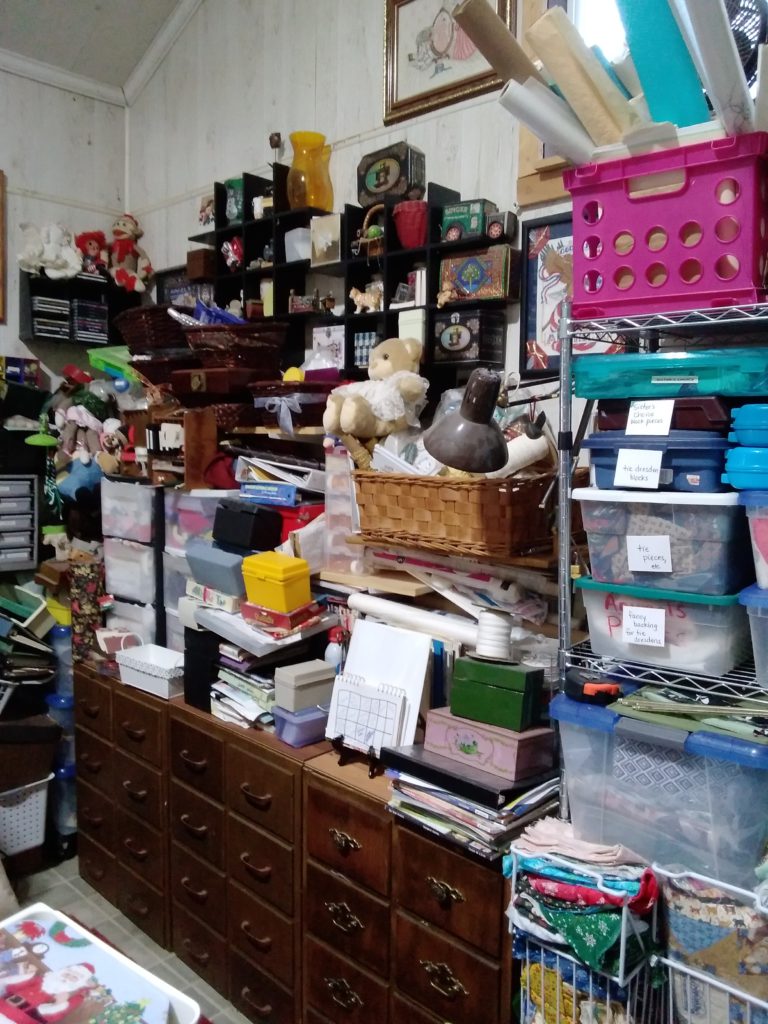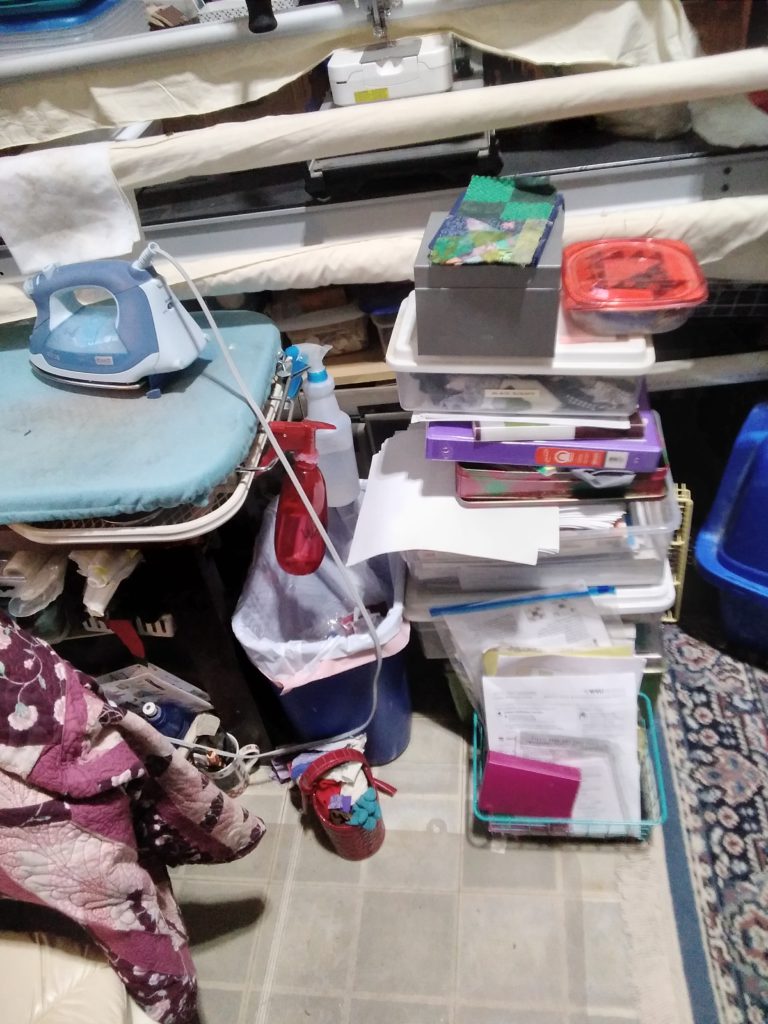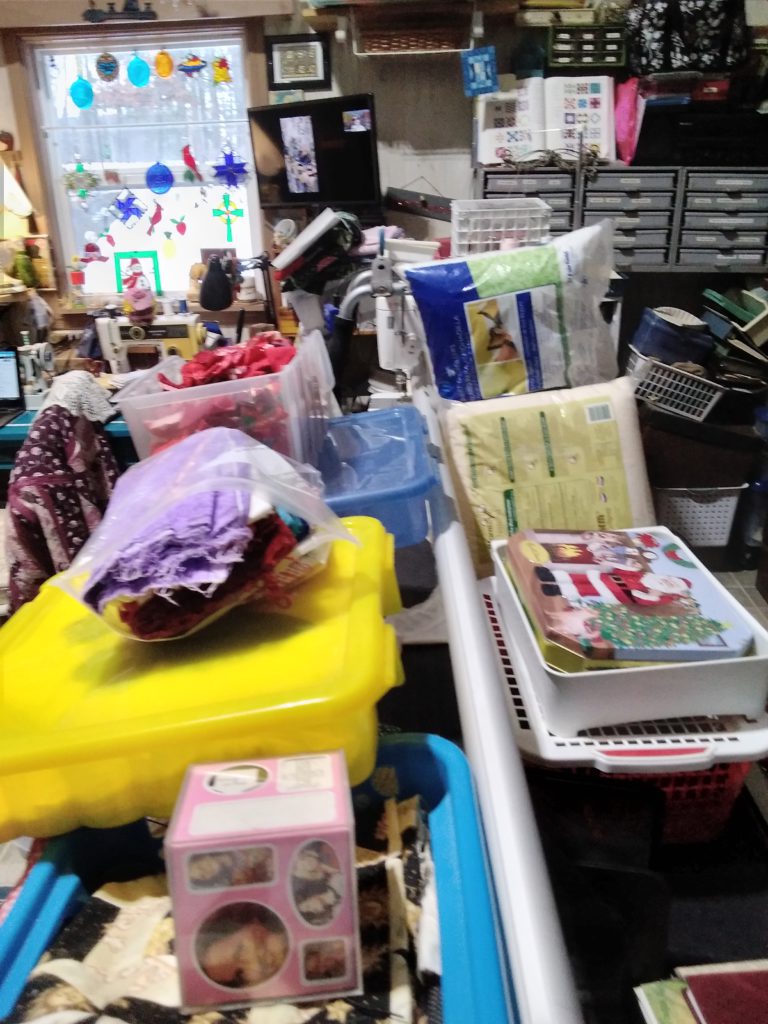 Here are some after pictures: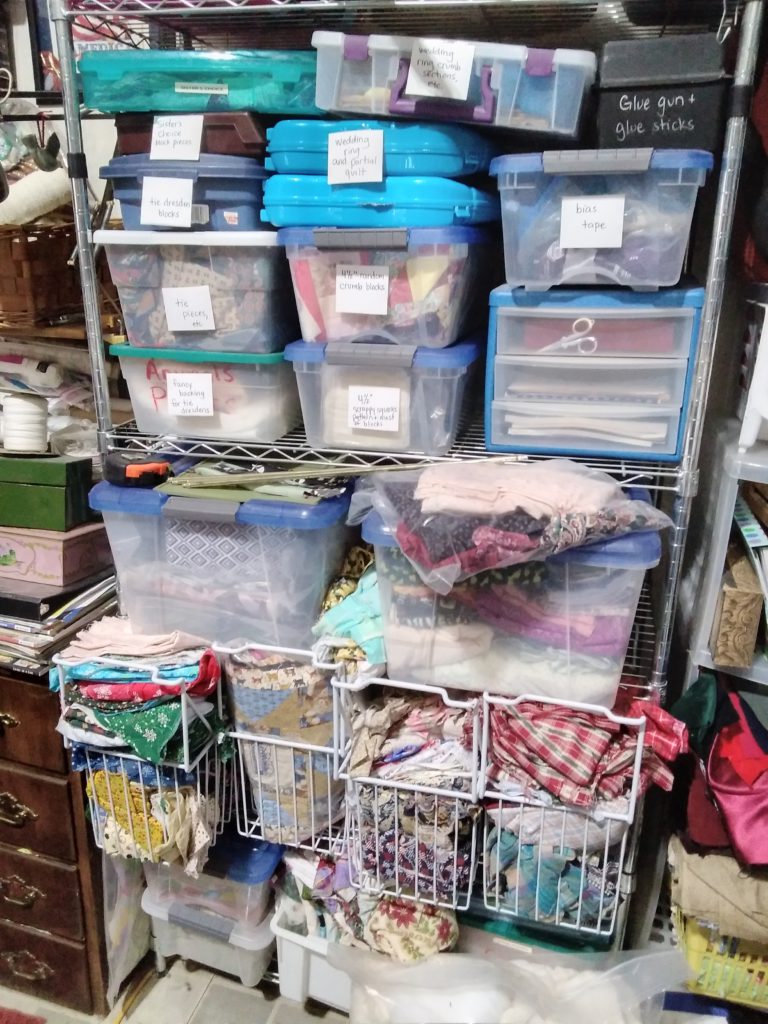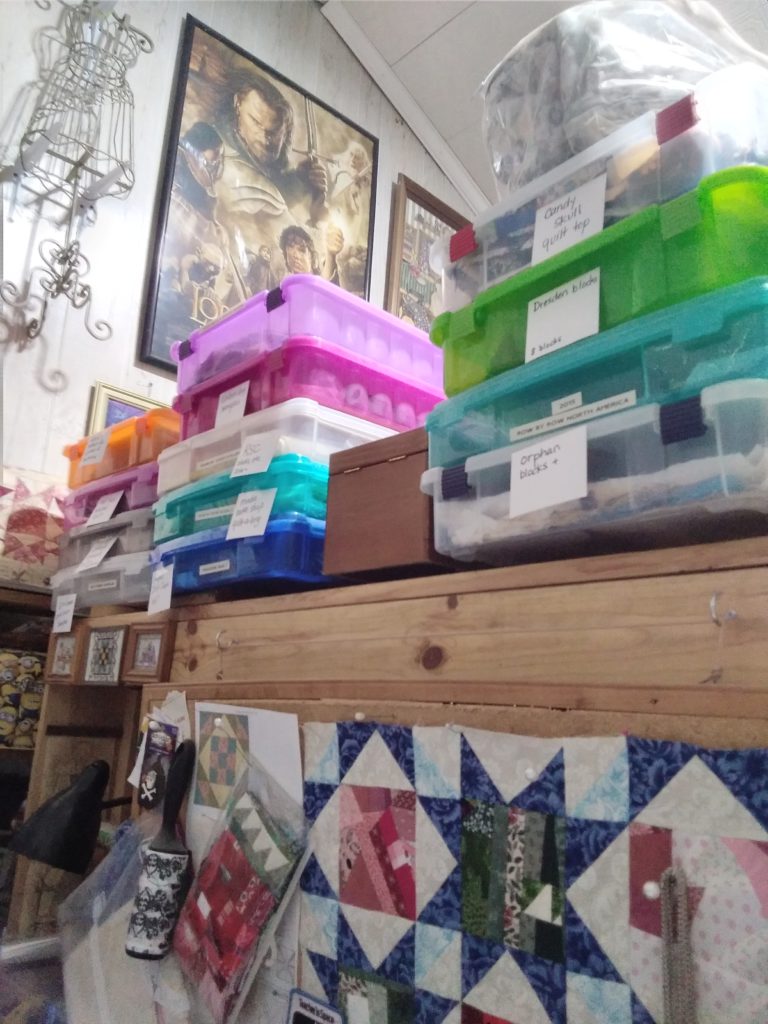 I don't hide things in cabinets, so my space will never be as cute and organized as some of the ones in the videos. I like to see my stuff…right out in the open!
I can only stand to work on this a little at a time, so as with everything in my life, it is a work in progress.
Have you fallen into the organize your life trap?
Later,
Lorrie