Once a year, I go to "Quilt Camp". It is organized by a wonderful retired teacher who is on the board of the local 4H camp. We meet in the dining hall to sew, socialize, and sew some more. Some of us stay in the dormitory…aka the "bunk house". We have a challenge every year. A few times in the last couple of years, I said I would participate and then totally crapped out. This year, however, we are using a challenge that was posted a few years back by another on-line group, Raincross Quilt Guild. This challenge was used by them in 2015-2016. I am having a great time amping up the blocks they made!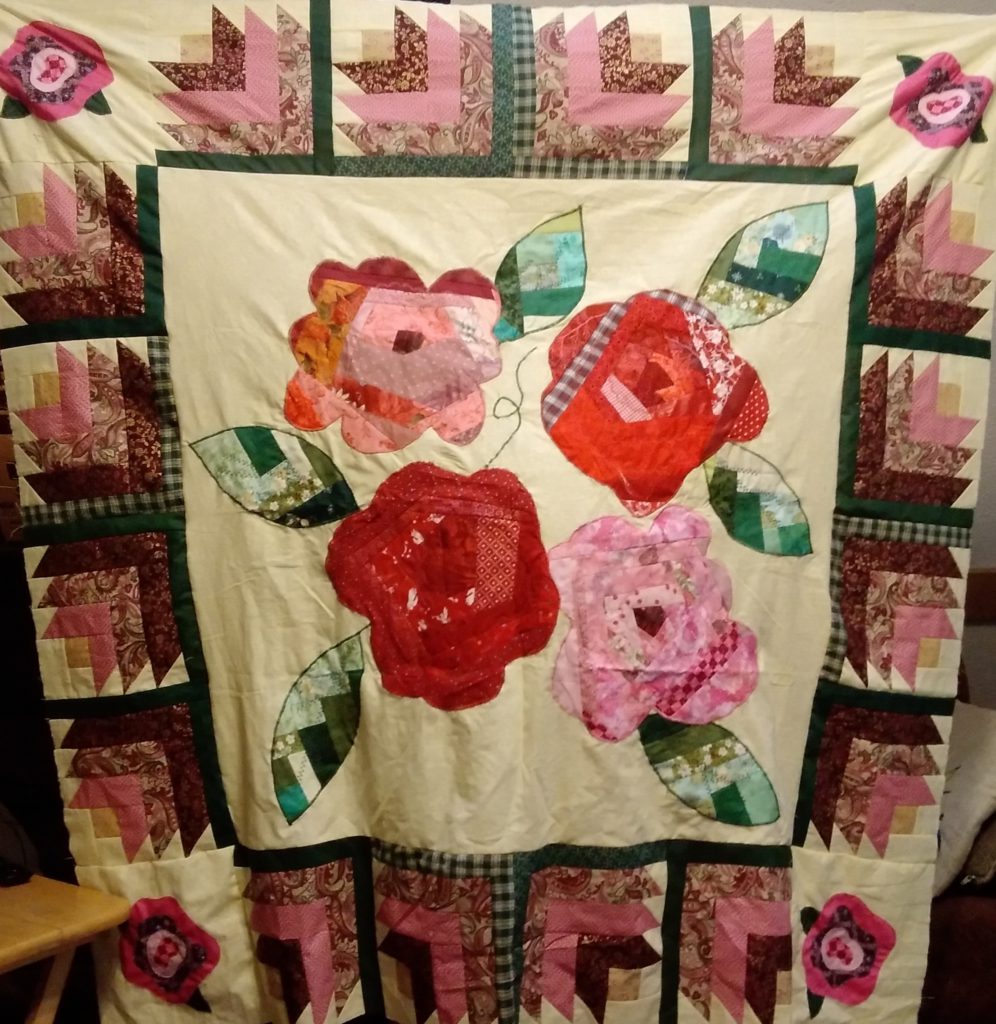 My most recent hand sewing has been on these cut dresden plate flowers. In my quilt these are corner blocks for the next round.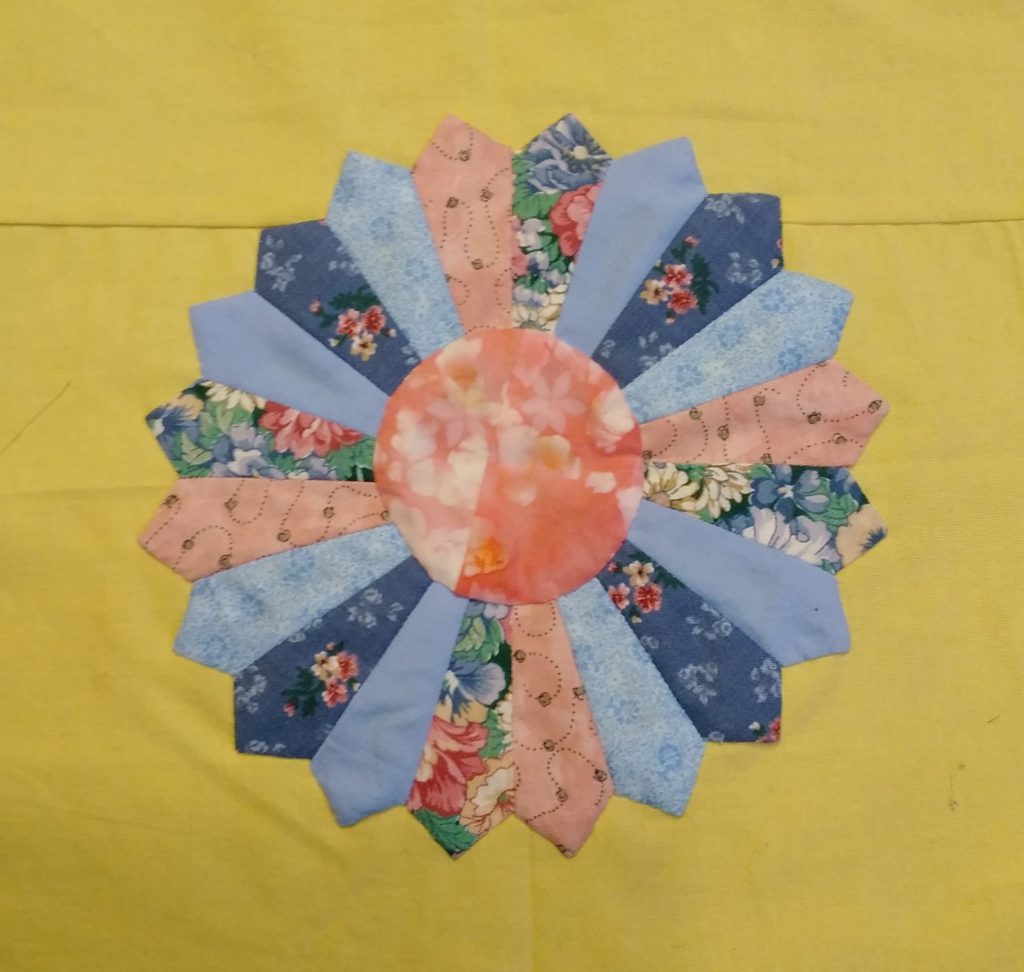 I still have several more blocks to make. This quilt just keeps growing!
What are you working on today?
Later,
Lorrie