Even when I am not making resolutions, I try to participate in the Rainbow Scrap Challenge. Every year, soscrappy.com hosts this wonderful challenge. I make it through the first couple of months…and then life gets in my way. Some years, the author of soscrappy designs a quilt. Sometimes she suggests a block to be made in many colors. Sometimes it is just the color, like this year.
January is the color red this year. I have started by making 10 crazy blocks using the Accuquilt block on board die.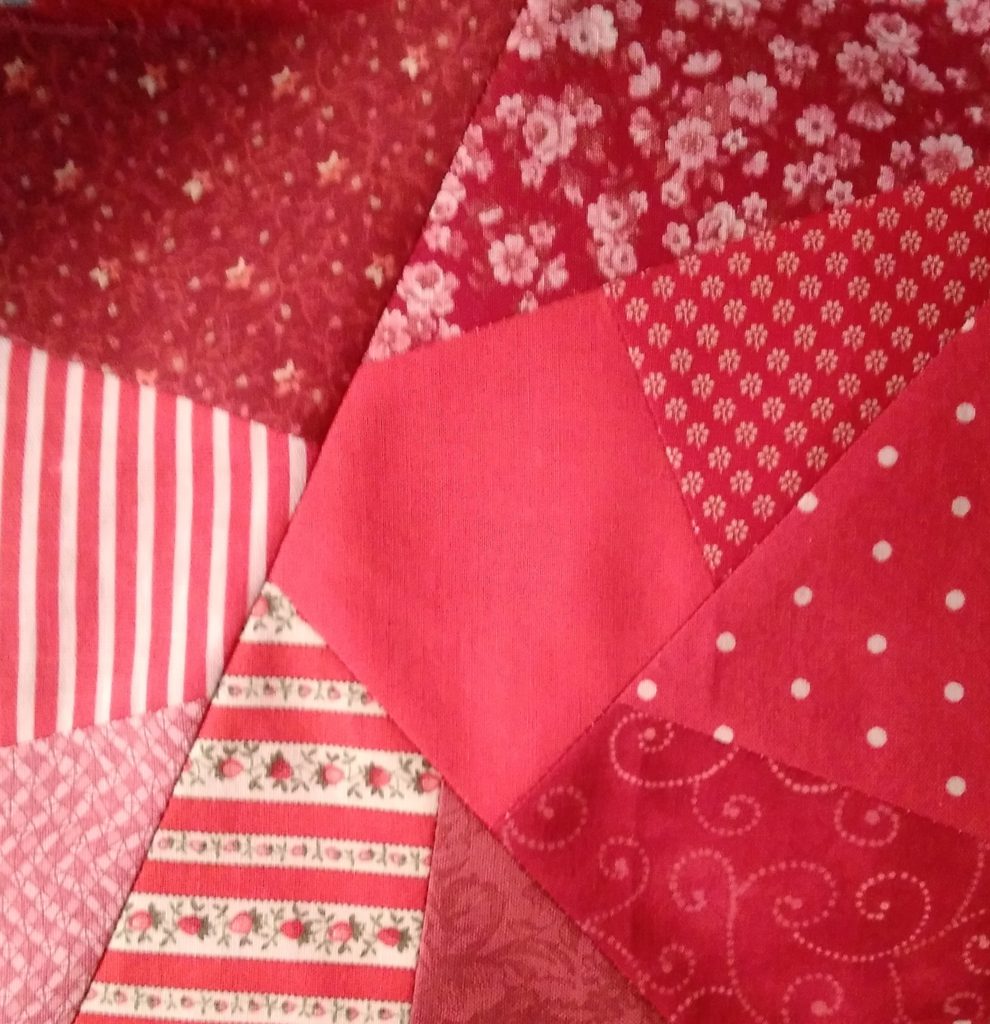 She always shares her work and posts a link so everyone can share.
I also made 10 paper foundation pieced crumb blocks to get me started. I have a small bin of red scraps to work with…enough to keep me busy.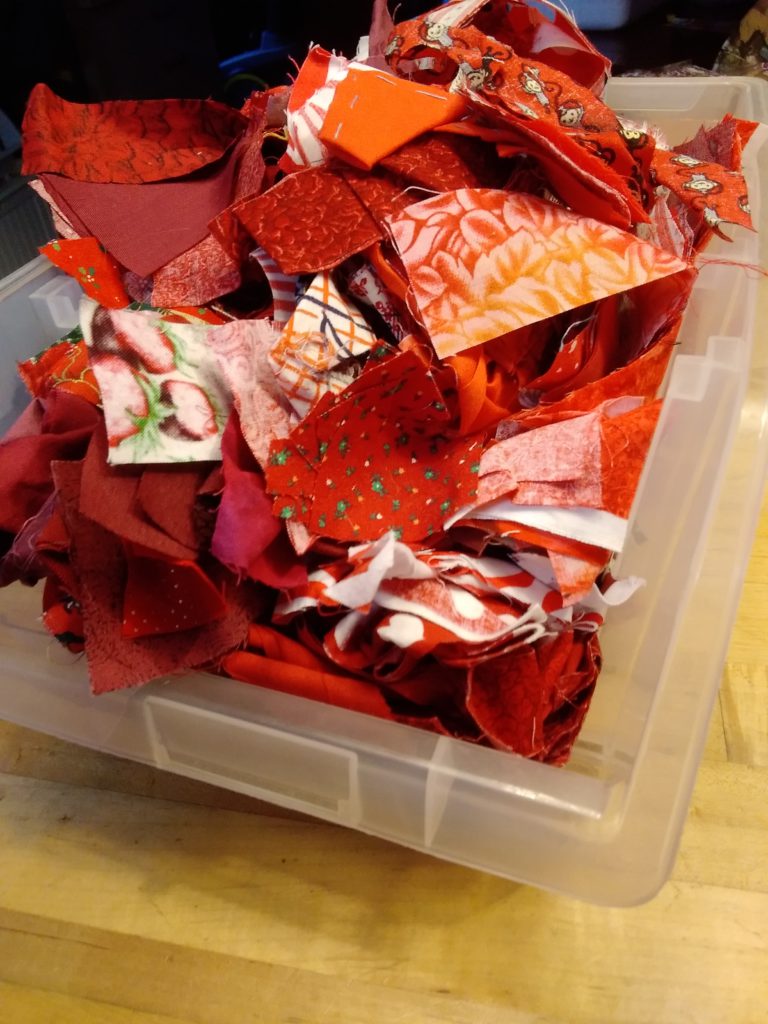 Many of these are strips.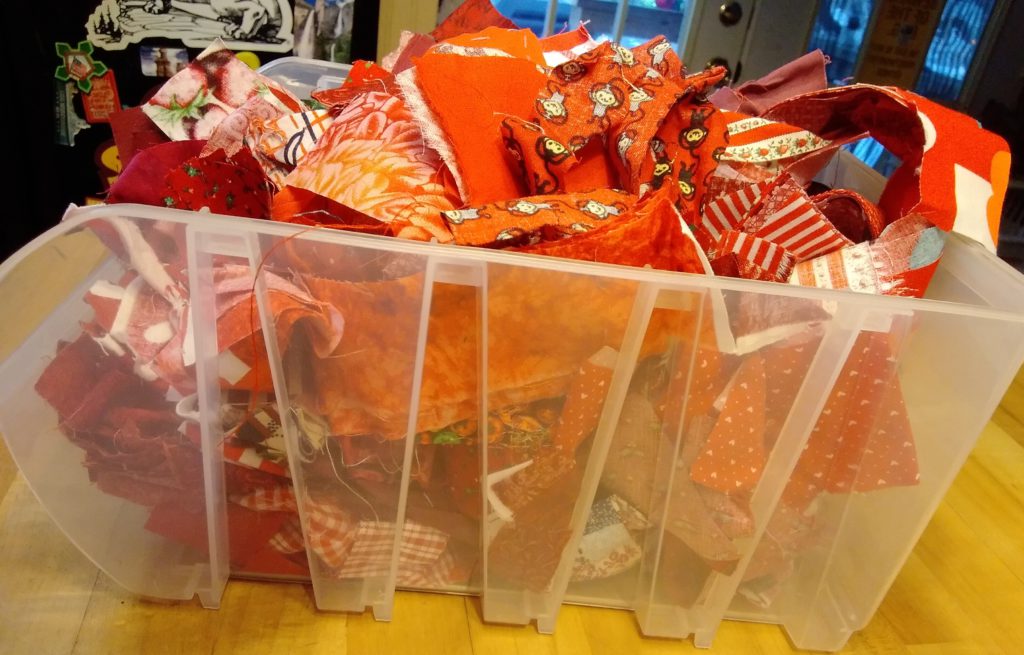 I use pages from old Reader's Digest magazines. I can cut them to a convenient size square for my foundation. I sew the crumb pieces to the paper…trim…flip…and stitch some more.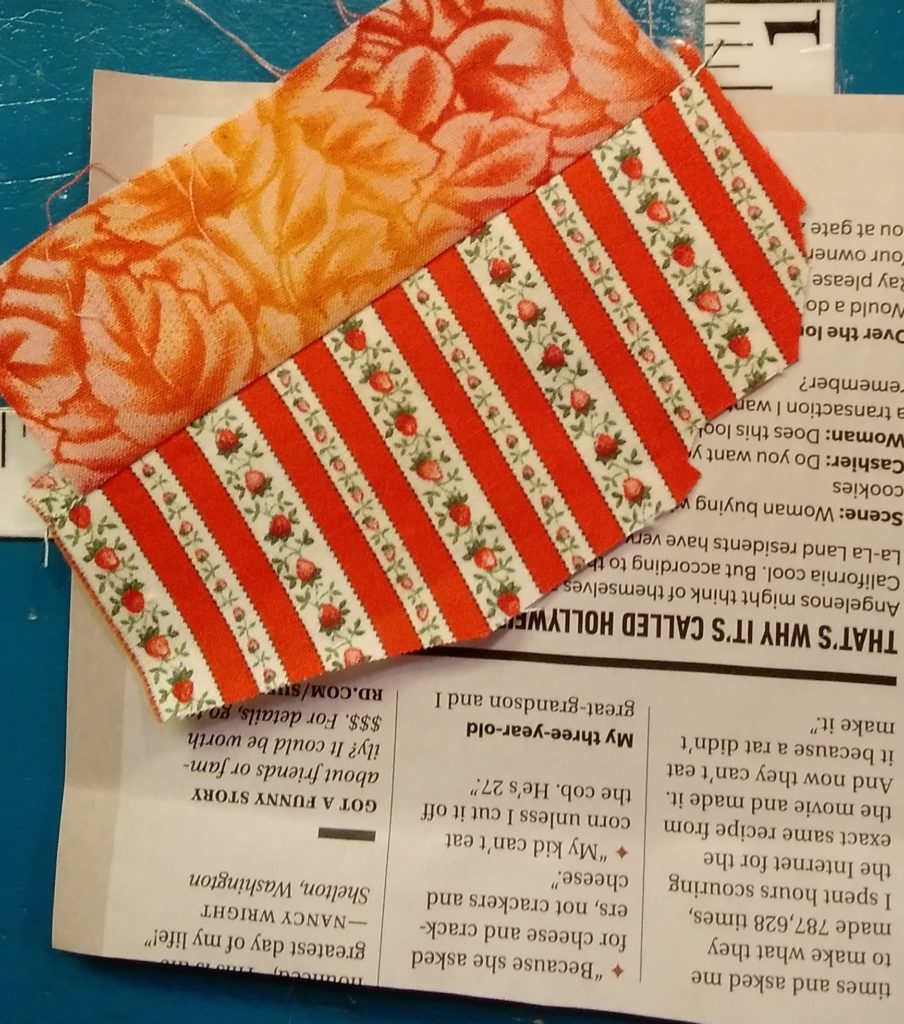 They look rough.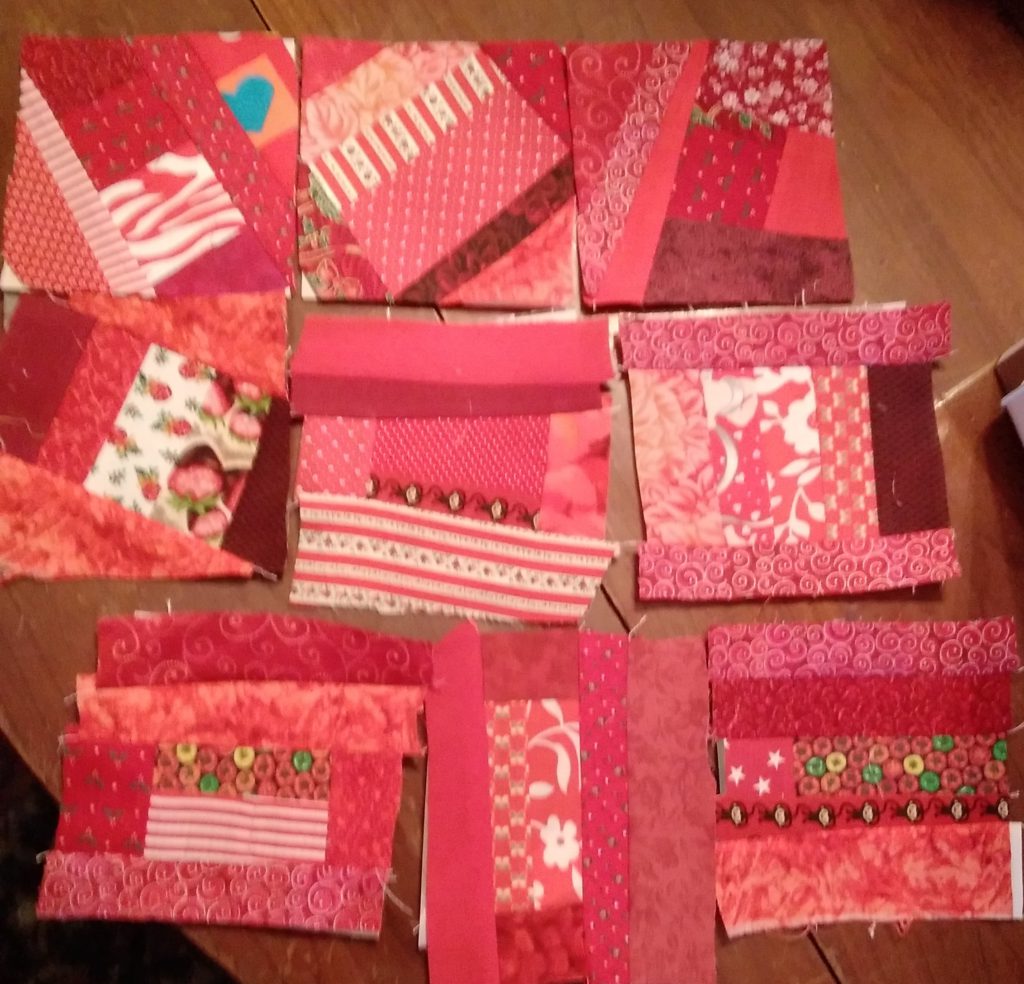 Then I use my Accuquilt 4 inch die to trim them to the exact size. It is amazing what trimming and squaring up can do! Now they look like usable blocks. (I love those little monkeys!)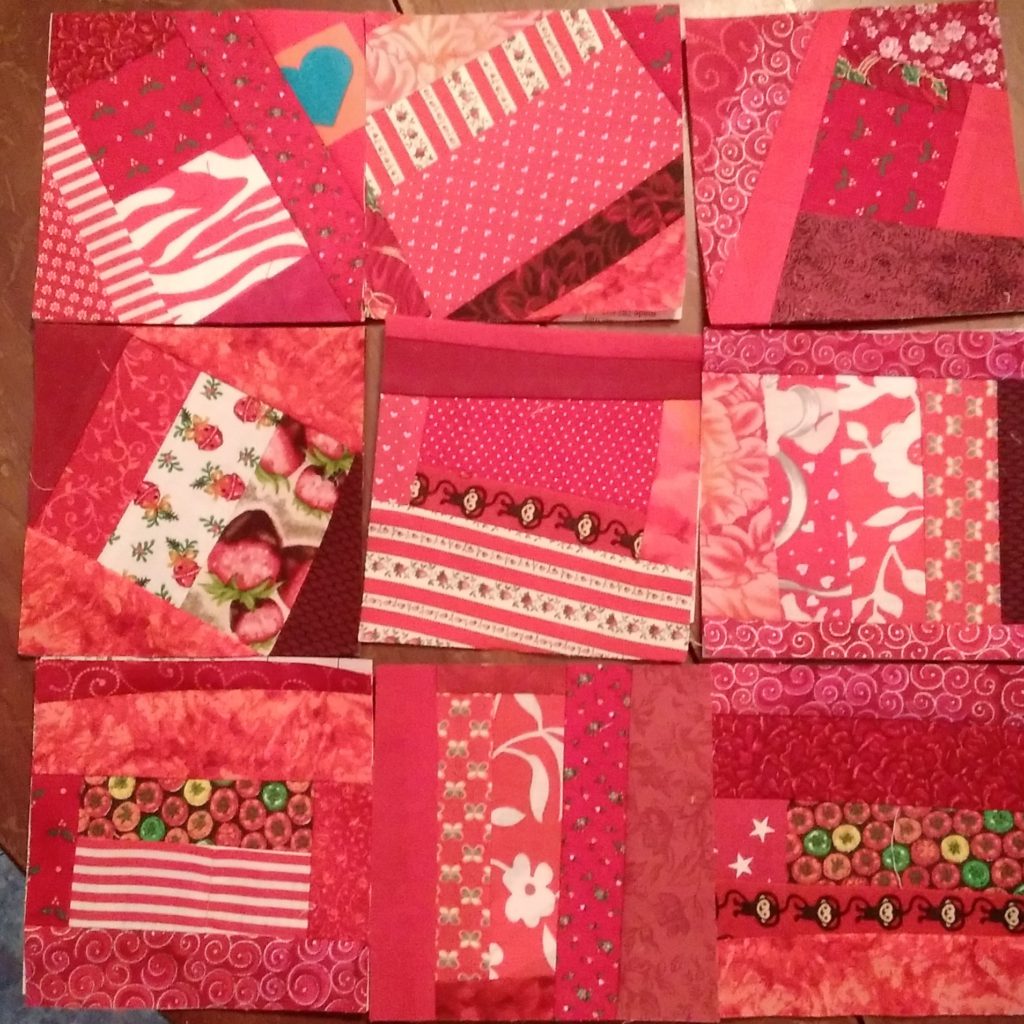 I will remove the paper while I watch TV this week. I have a bin of hundreds of these finished blocks…and I have designed a quilt made from them. More on that later this year. I will also do a red RSC update at the end of the month…maybe I will even find some of the previous RSC blocks!
Have you checked out the RSC challenge for 2022?
Later,
Lorrie