This week has been a travel week. I have worked on a few things…not much. Here are a few pictures of works in progress: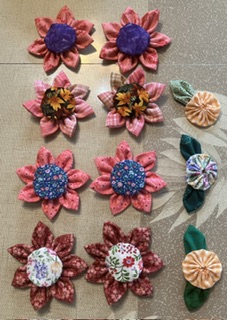 I made these pieces last summer in 2022. I am finally going to put them on the border where they belong.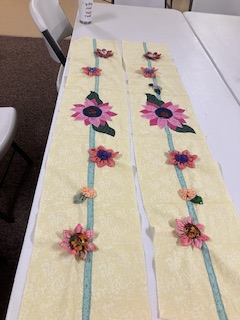 I will add more of these flowers once I get these ones sewn down to the background. Oh, did I mention there are four borders, not just these two?
This block is from Pat Sloan. It is part of the fireworks quilt along that is just ending. It has this center square that I have decided to use in a block of the month quilt.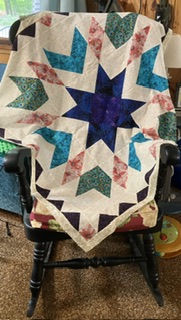 This picture has two outside borders on it. Next I will add the blocks for the month and big 16 inch corner squares. My colors are purple, teal, and a bit of red.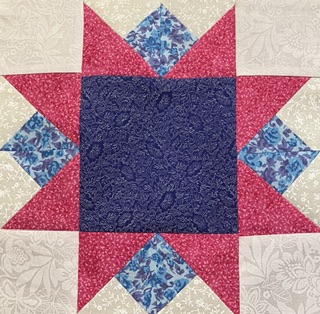 This is a practice block for the center of each cornerstone block of that same quilt. The section with the blue and purple square is actually made up of two triangles, which makes it a bit of a challenge.
Hope you are living your best life and doing things that bring you joy!
What are you working on during these last toasty days of summer?
Later,
Lorrie