As you know, I am working on the blocks for the Sew with Me 2023 by Erica Arndt. I am slowly getting caught up on this sew along. This is only block #2 and #3. I have decided to use purple and red as my main colors for these blocks.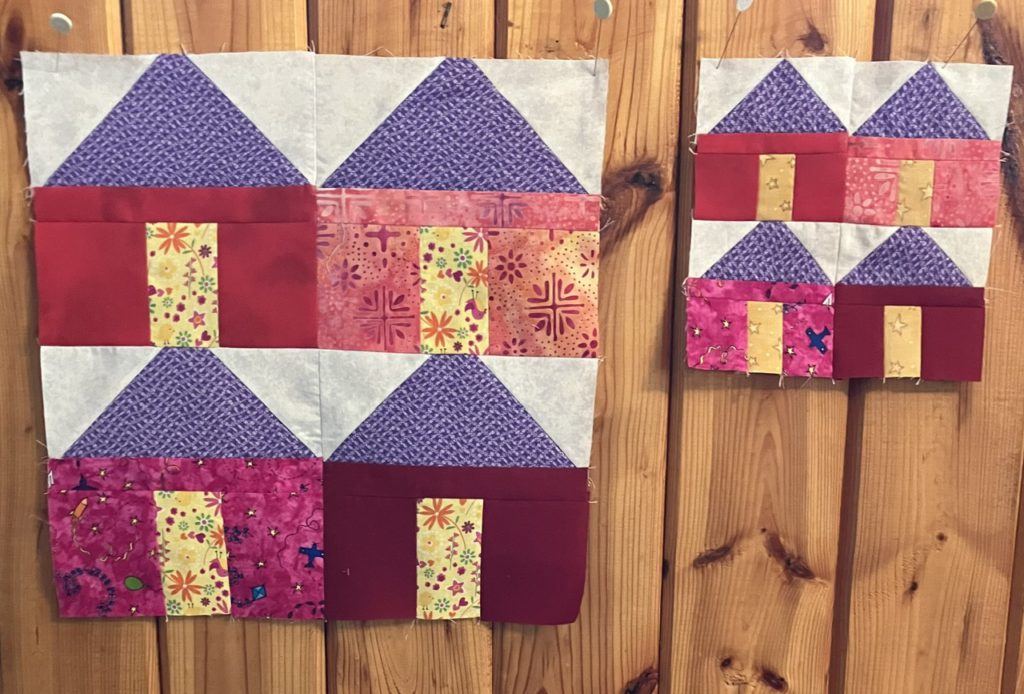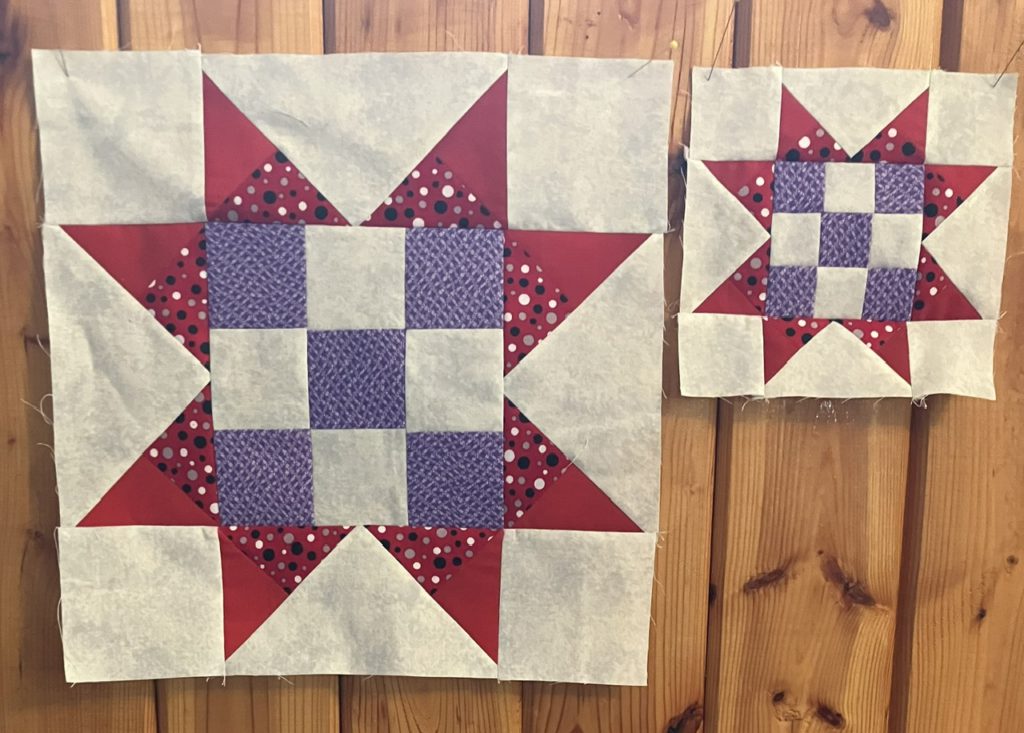 There are now 5 patterns available. Remember…She also has YouTube versions of these blocks to help or to keep you motivated.
What ongoing projects are you working on today? I would love to hear from you!
Later,
Lorrie