This quilt was made by special request. I saw the block on YouTube somewhere. It is jelly roll friendly. Two strips makes two eight inch blocks.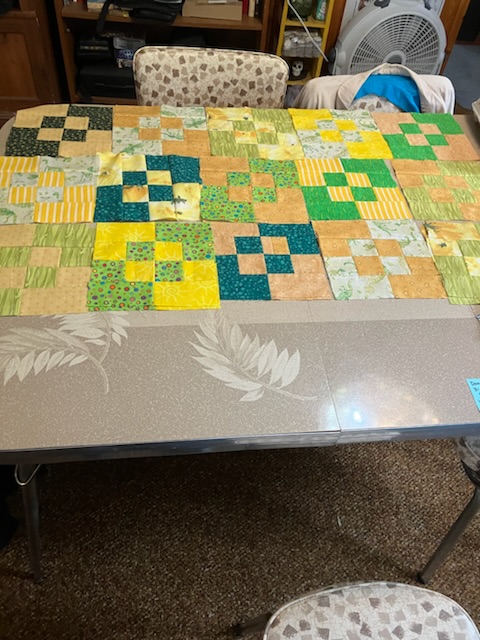 I organized the blocks on the dining room table.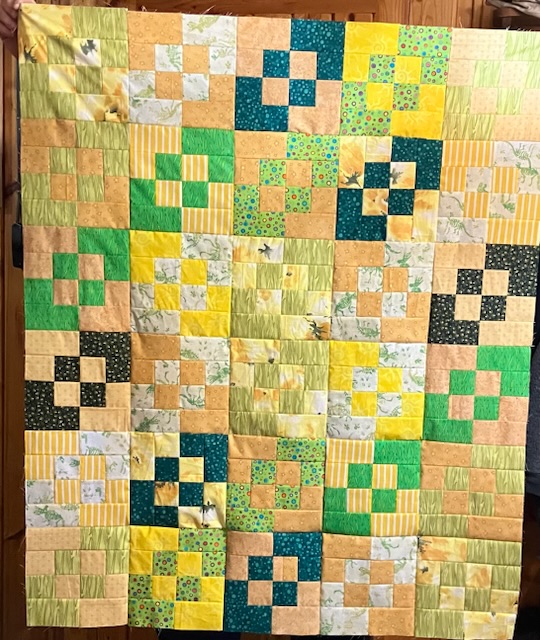 Here is the top without bordees. Then with blog magic….tada….it is finished with mama to be.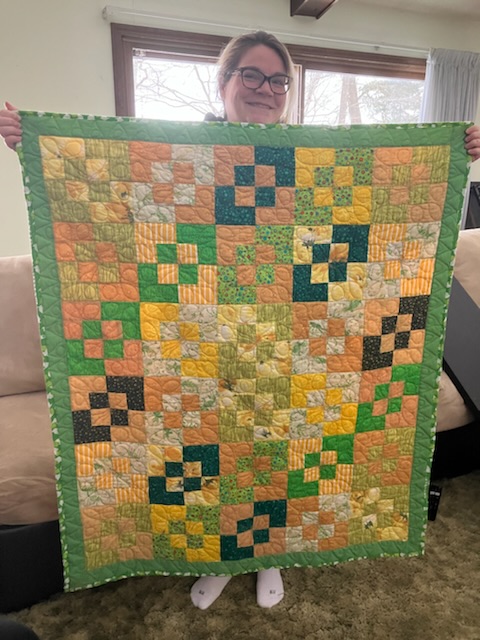 Who have you made a quilt for recently?
Later,
Lorrie