I am still working on the 100 blocks from the Sampler Spree book. Only 18 more blocks to go!
Here are the 35 blocks that I created during the month of October. I was incredibly productive. We were at the cabin in Michigan on Long Lake. I made most of these blocks while my DH watched football. I am loving retirement!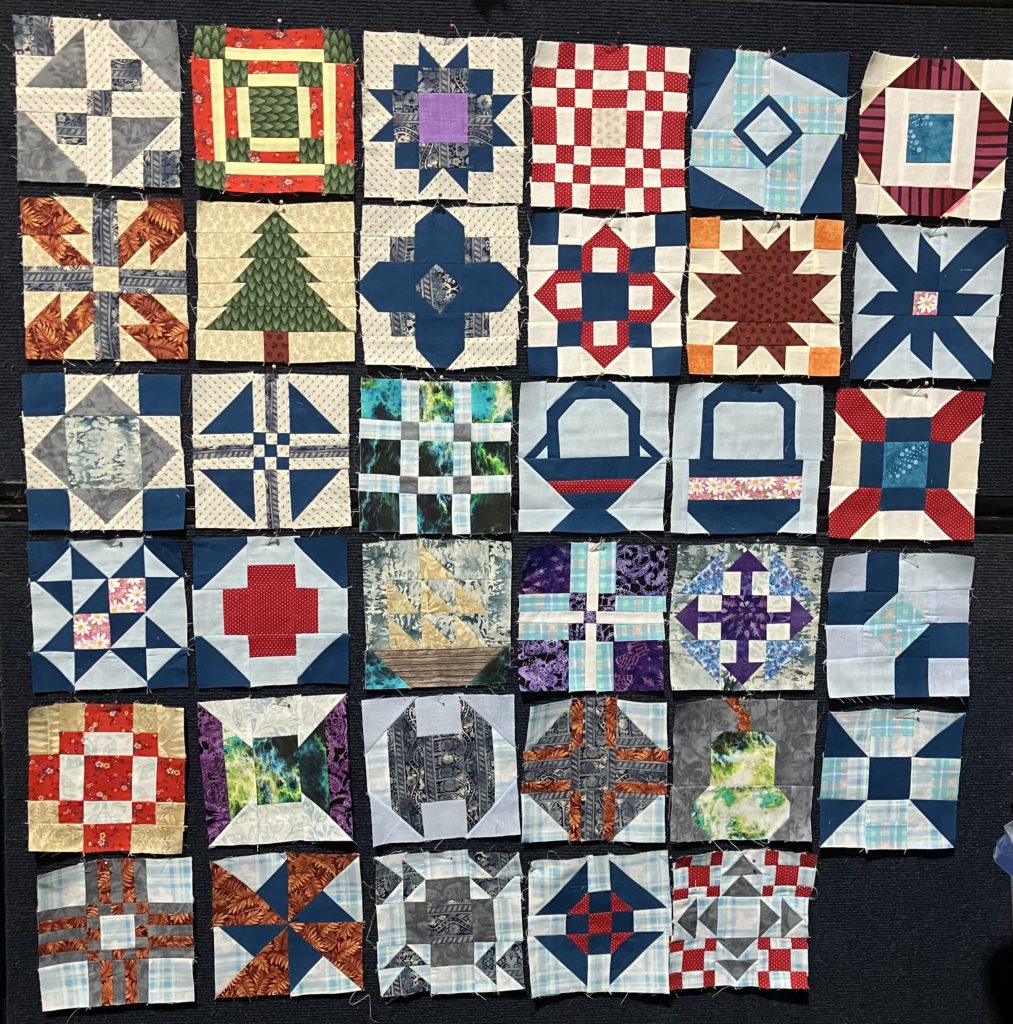 Here is my tracking sheet. There are fewer and fewer plain white numbers left that have not been made. I am a little late getting started on November blocks…only one so far.
I had a serious brain glitch when I put this block together. The picture on the right is the correct assembly for the Buoy block. I incorrectly 1) added the corners and 2) assembled the block on the left. I think it looks like a butterfly or a beacon. I am embracing my stupidity and counting it as a bonus block!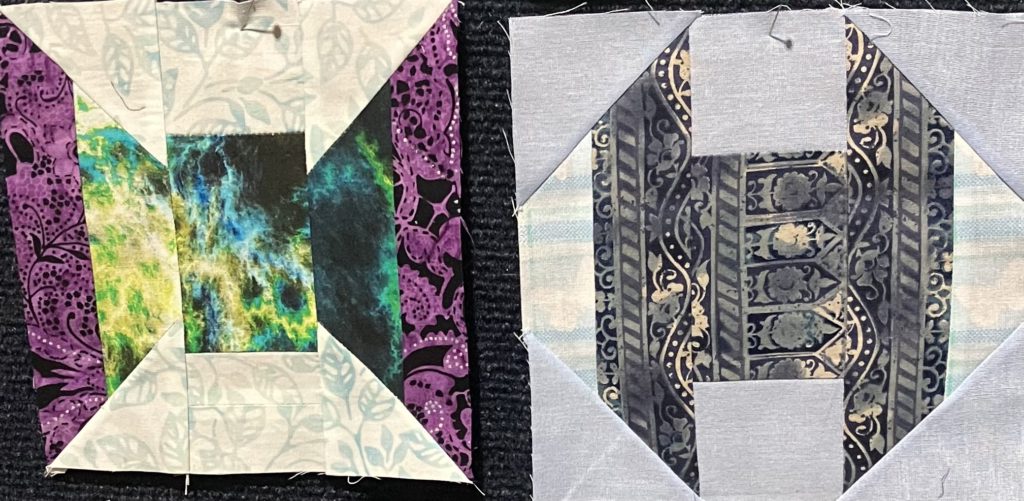 I REALLY like the shape of this block. I think I will translate it into a larger size and make another scrap quilt. I am drawn to weathervane and quatrefoil shapes.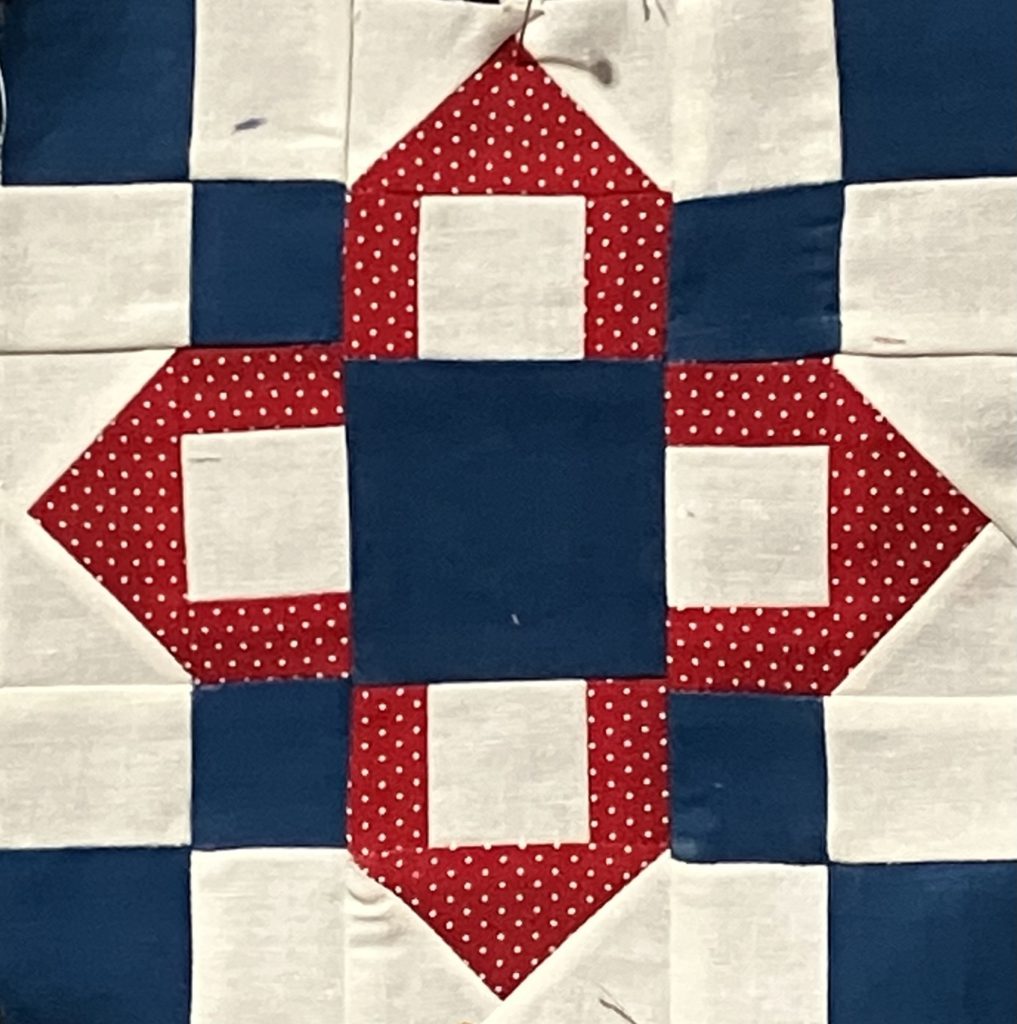 I also like these blocks. Who knows…maybe they will show up in some future scrap quilts, too.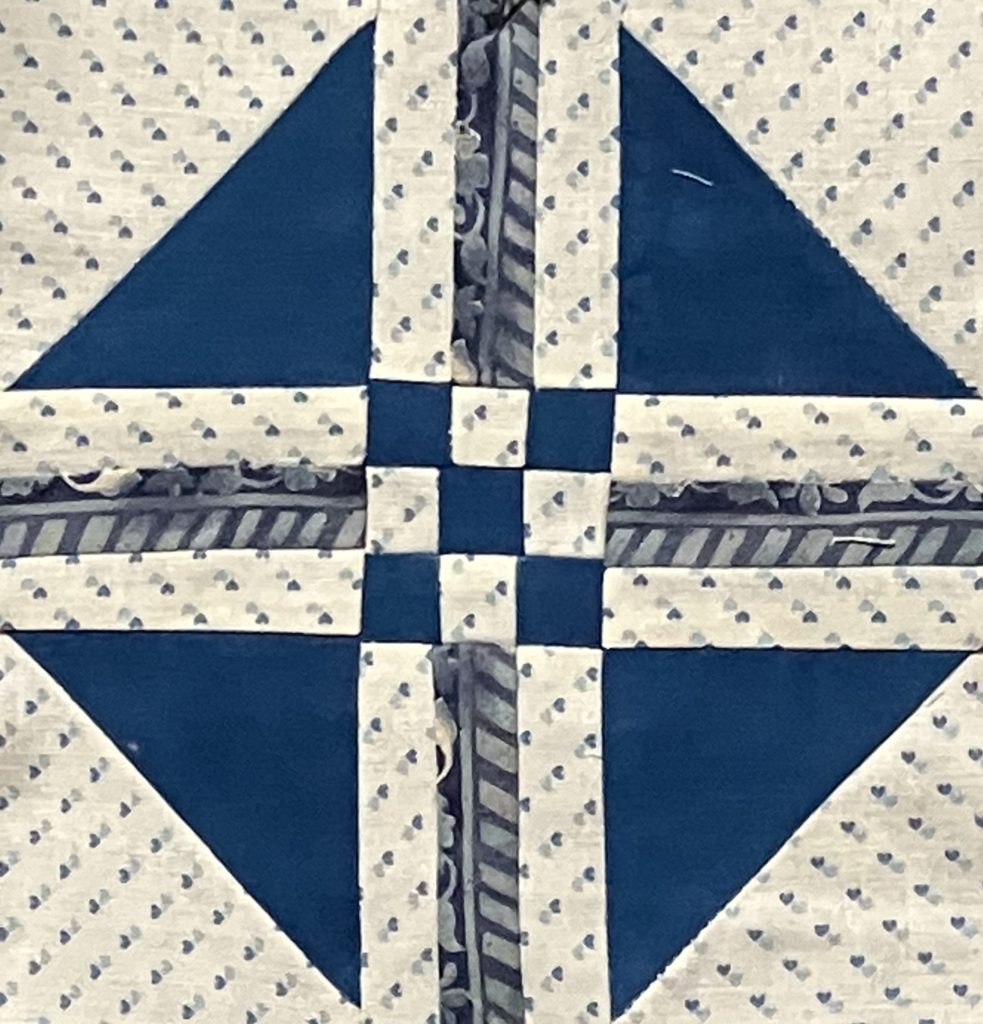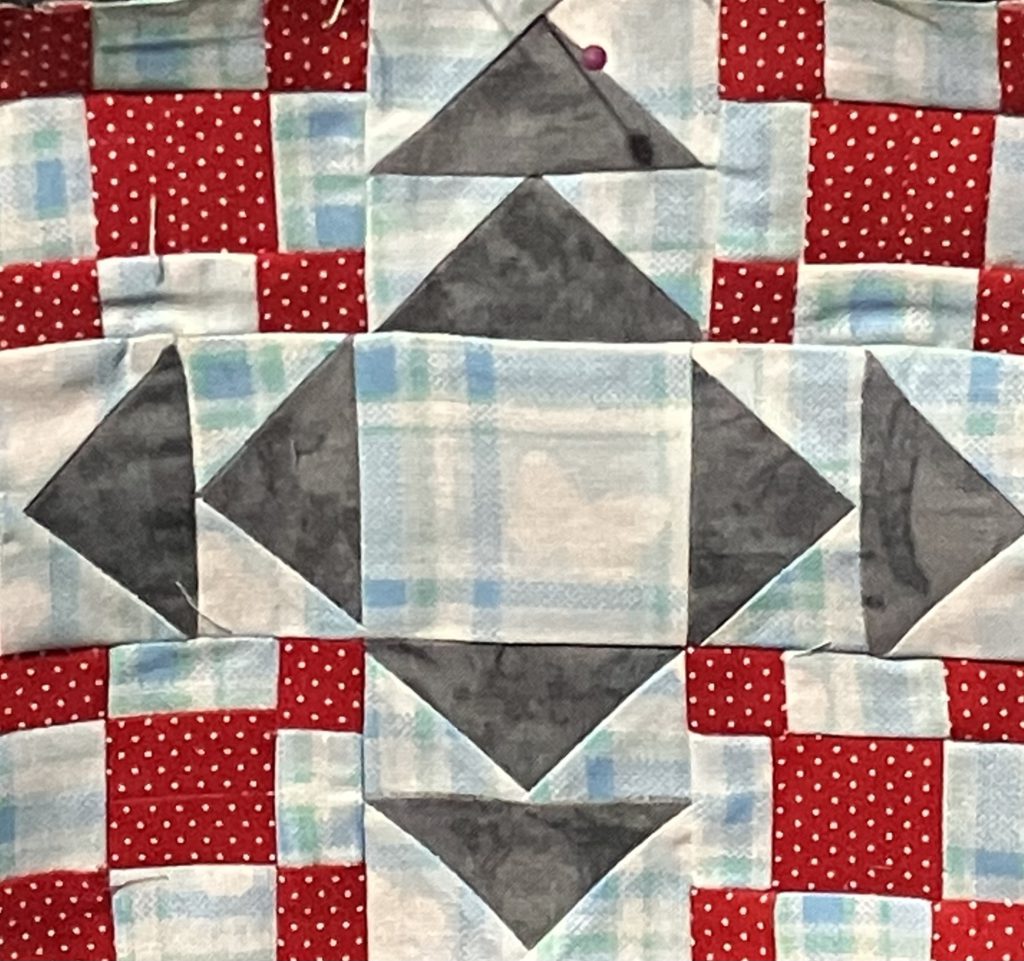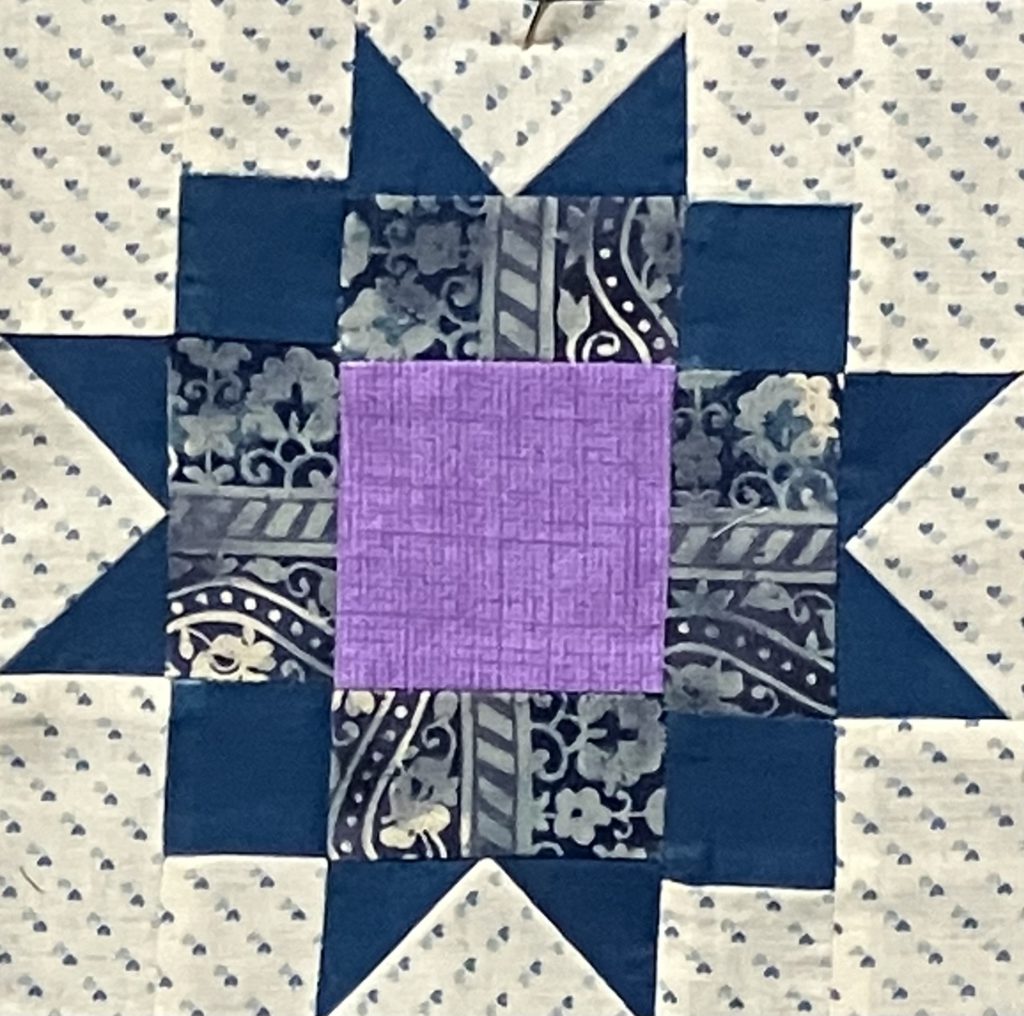 This one has that four pointed shape that I am drawn to, but it doesn't actually have the points. It was not an accident…they are not part of the block. This block would be fantastic for a fussy cut center.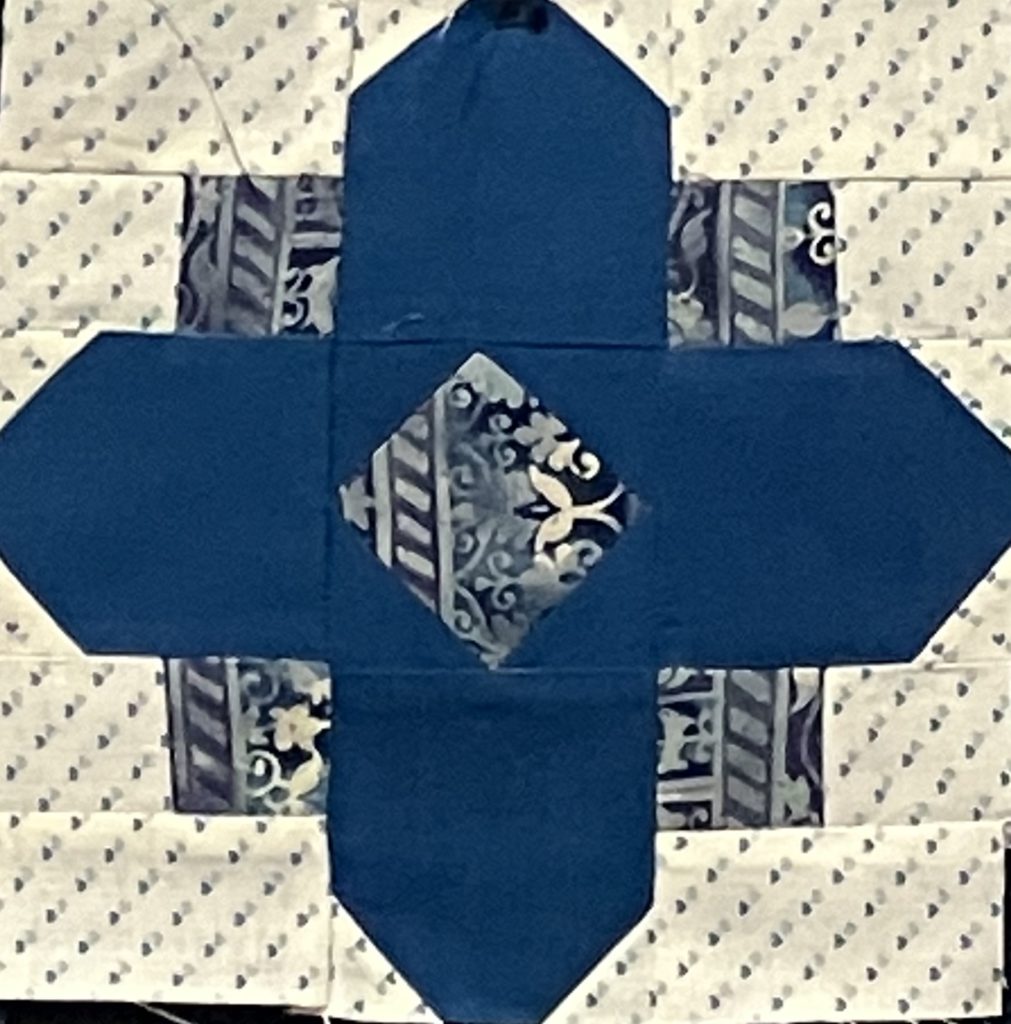 Time to get back to making on this blustery last day of November! I have enjoyed making these blocks, but I am ready to be finished!
What are you making today?
Later,
Lorrie
If you would like to review the first installments, here are some links to follow: