Making quilt tops…piecing..is my favorite part of the quilt-makeing process. Several years ago, my husband bought me a Juki sewing machine on a Mini Pinni quilt frame from the Gracie company. My friend, Diane, has quilted more tops on it than I have. My goal this year is to change that statistic. I have lots of tops to work with.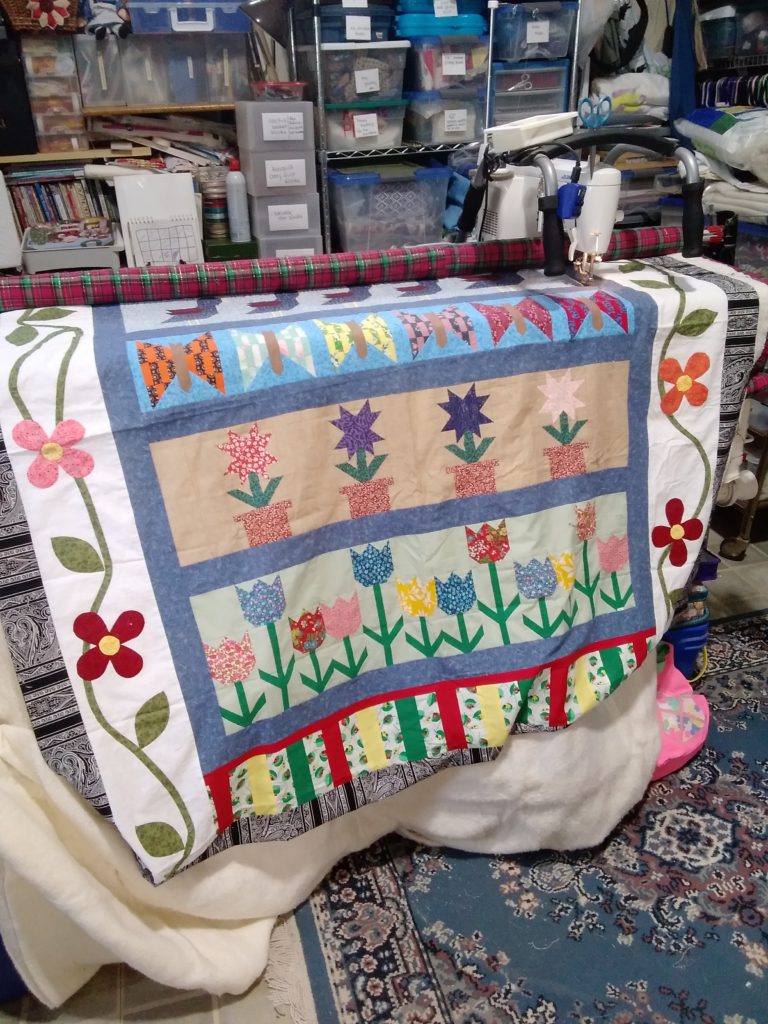 This is my project for January. I found this top buried in my quilting room while I was organizing. I think I can finish it by the 31st, especially if we get more snow.
The quilting always looks better after a good washing. It puckers up and looks comfortable and old. My goal with this section was to make the background look like wooden boards. It will look better when washed.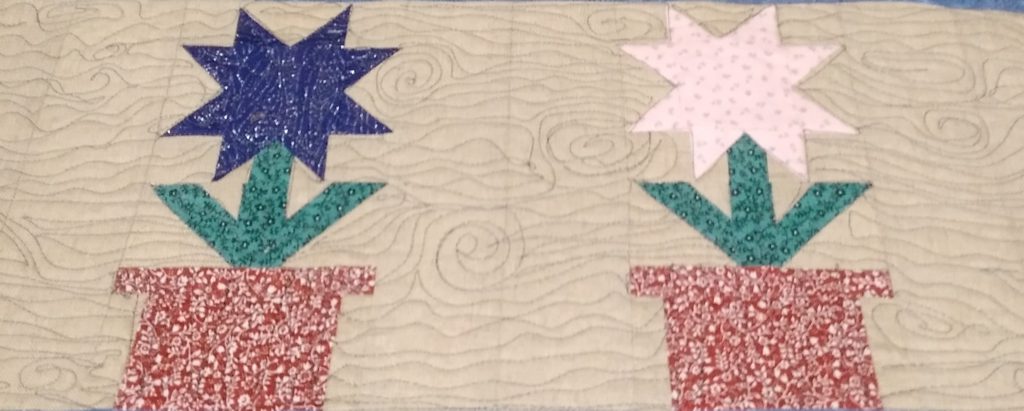 I haven't quilted on the machine for a while. I had forgotten that practice makes any skill better. By the bottom edge, I was feeling much more relaxed and confident. I tend to tighten my hands on the handles and hunch my shoulders tightly. I took more breaks and found the process much more relaxing.
I will share more pictures after this is completed, bound, and laundered.
What is the last quilt that you completed?
Later,
Lorrie Shore