Yesterday was when this should have been posted, but I was enjoying my time off line just a little too much.
I love taking pictures of things that would make great quilt blocks. You never know where inspiration will come from…like a vinyl table cloth.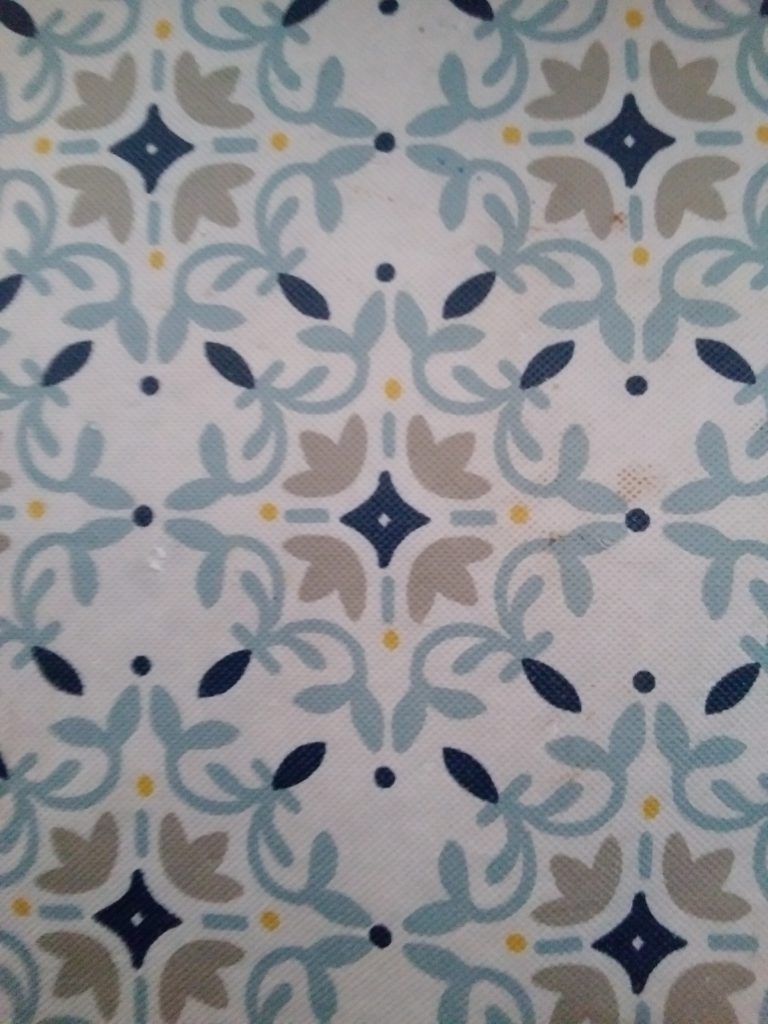 This is a close up of the table cloth at my sister's beach house in Delaware. This would be great in applique.
What are you designing today? What inspires you?
Later,
Lorrie