My favorite colors! I should have a LOT of scraps in these colors, right? Uh, no! I had to dig scraps from the green bag and the blue bag to find something to work. This is a much smaller selection than the red basket in January.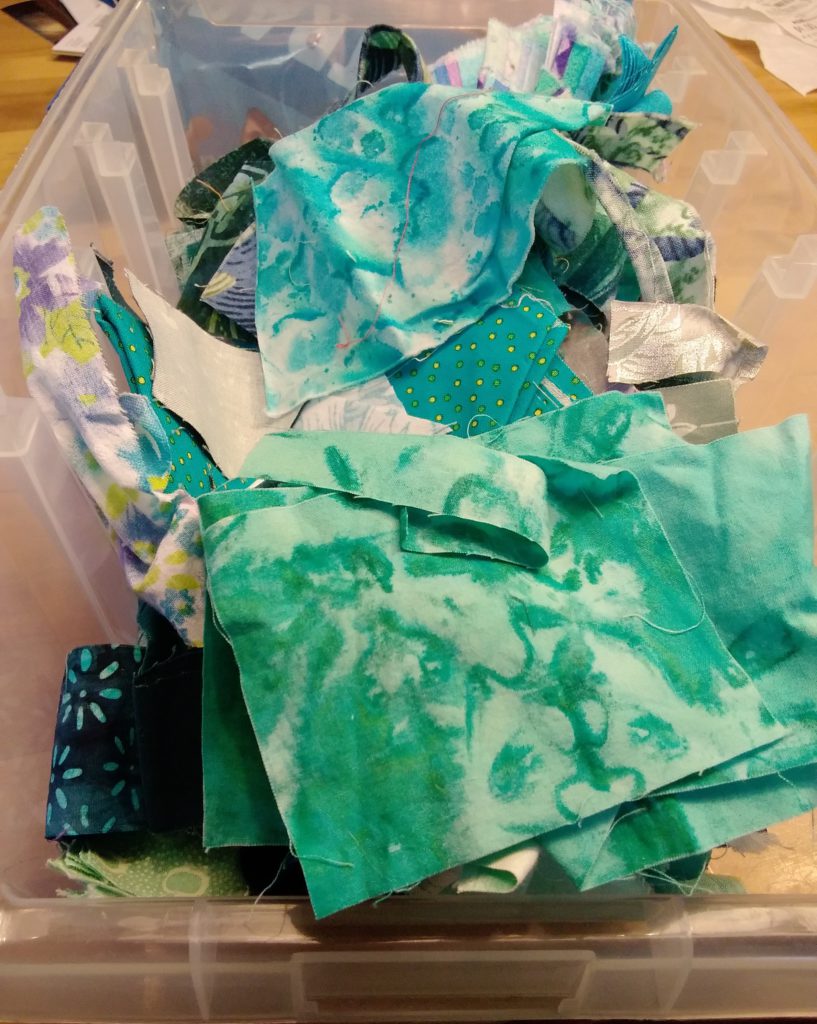 I started with some Dresden plate blades this morning. They always look better when they are trimmed. I foundation piece these to scrap paper that is trimmed on the accuquilt cutter.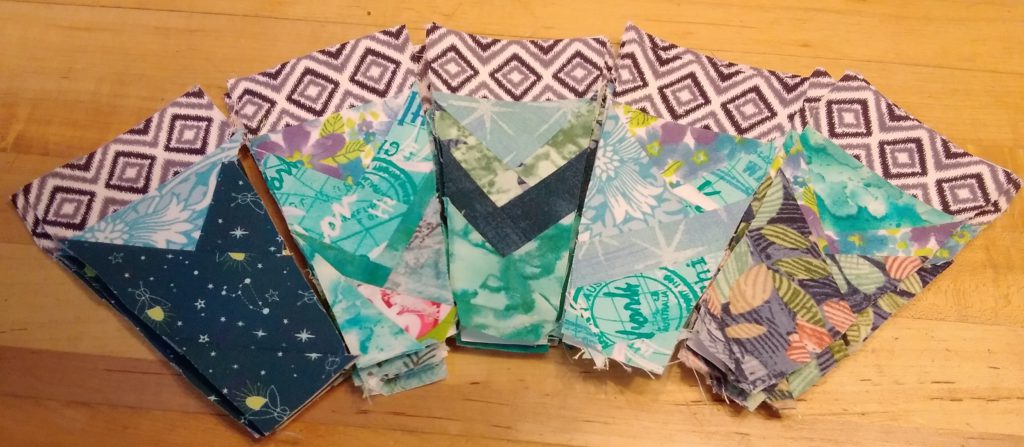 I have been home today with an ear ache. I have never had an ear ache before…now I know why small children cry when their ears hurt! OMG! While I was sewing and recooperating, I could hear a turkey. One of the neighbors has a tame turkey. It spent a considerable amount of time on my porch…and being stalked by another neighbors' cat!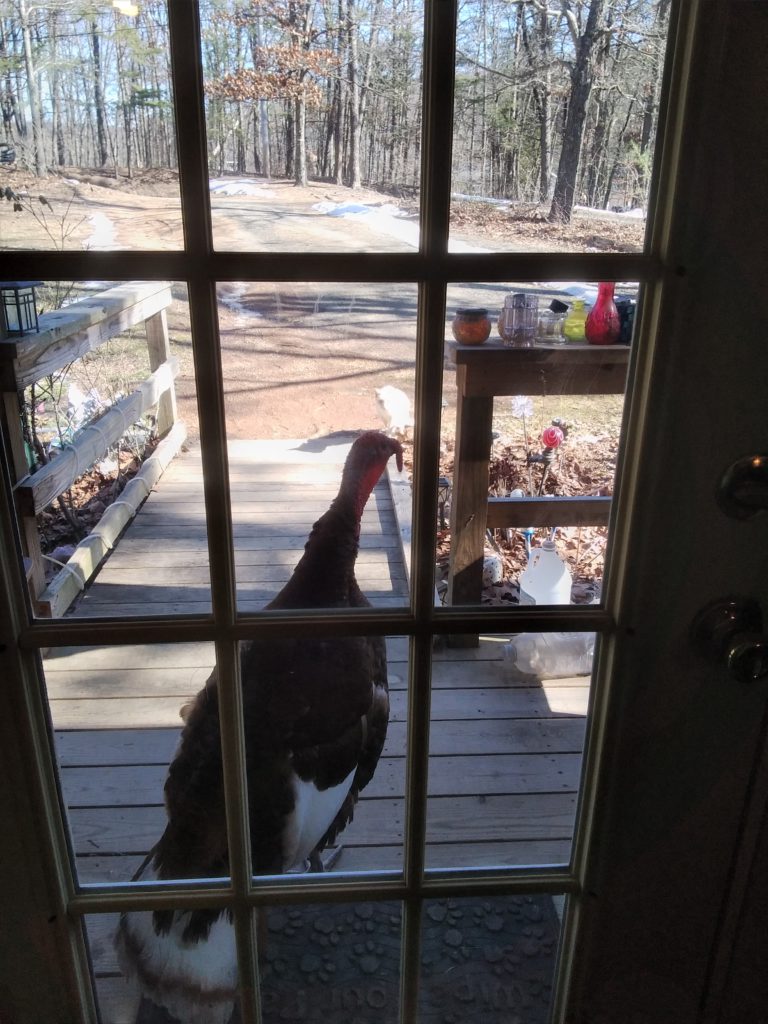 Turkeys are not smart, based on the amount of time he spent on the porch. I am really glad it is the neighbor's turkey and not her rooster!
What RSC project are you starting for this month? Turkey dinner anyone?
Later,
Lorrie Shore