This batch of Sampler Spree blocks has an off-white background with a tan rose outline on it. It was a quarter yard piece width of fabric, plus a chunk that was 9″ x 12″.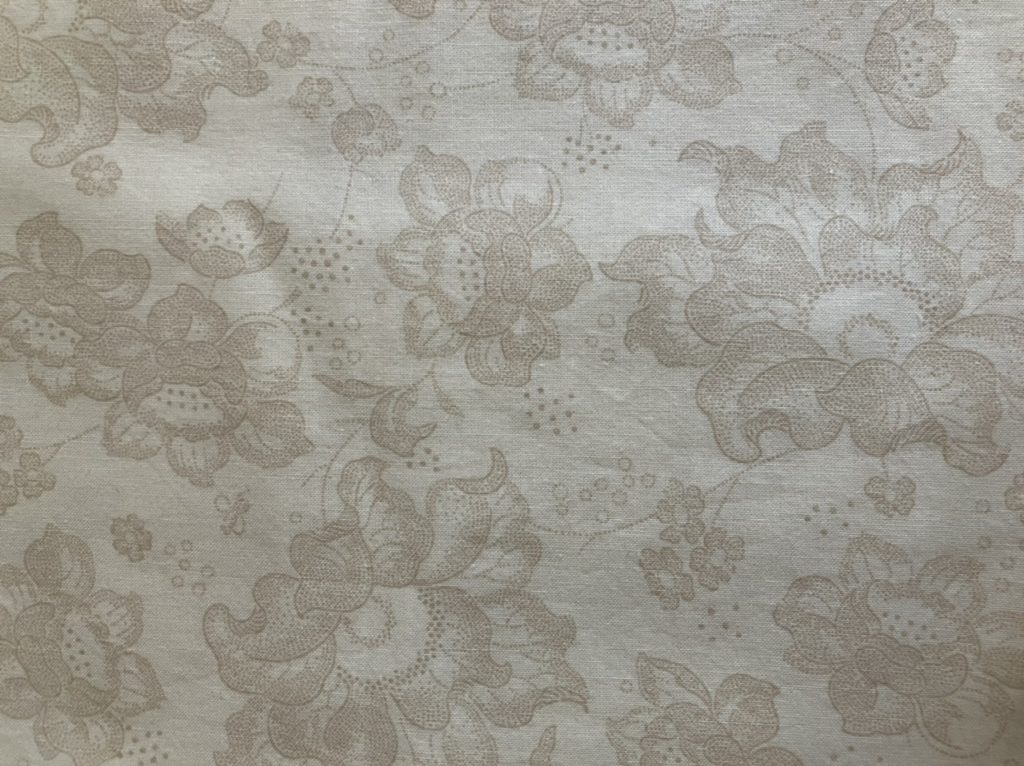 I made 13 blocks using this background and scraps. Here is my graphic list.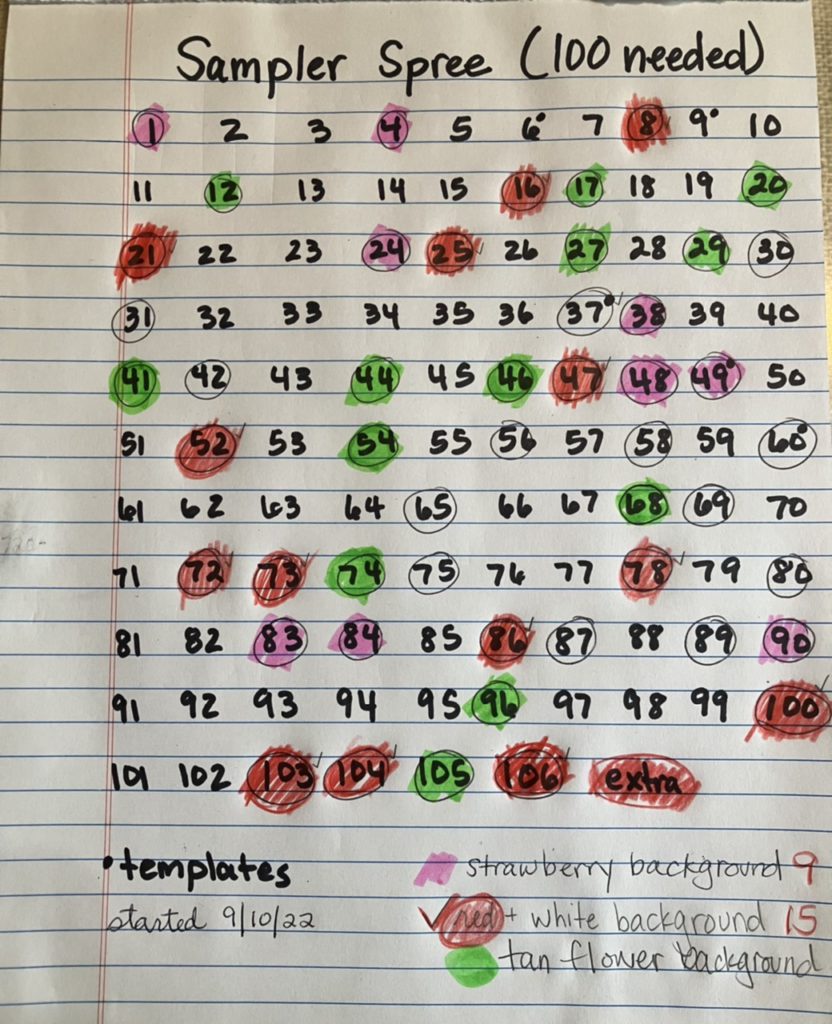 I started with this olive green calico as the scrap.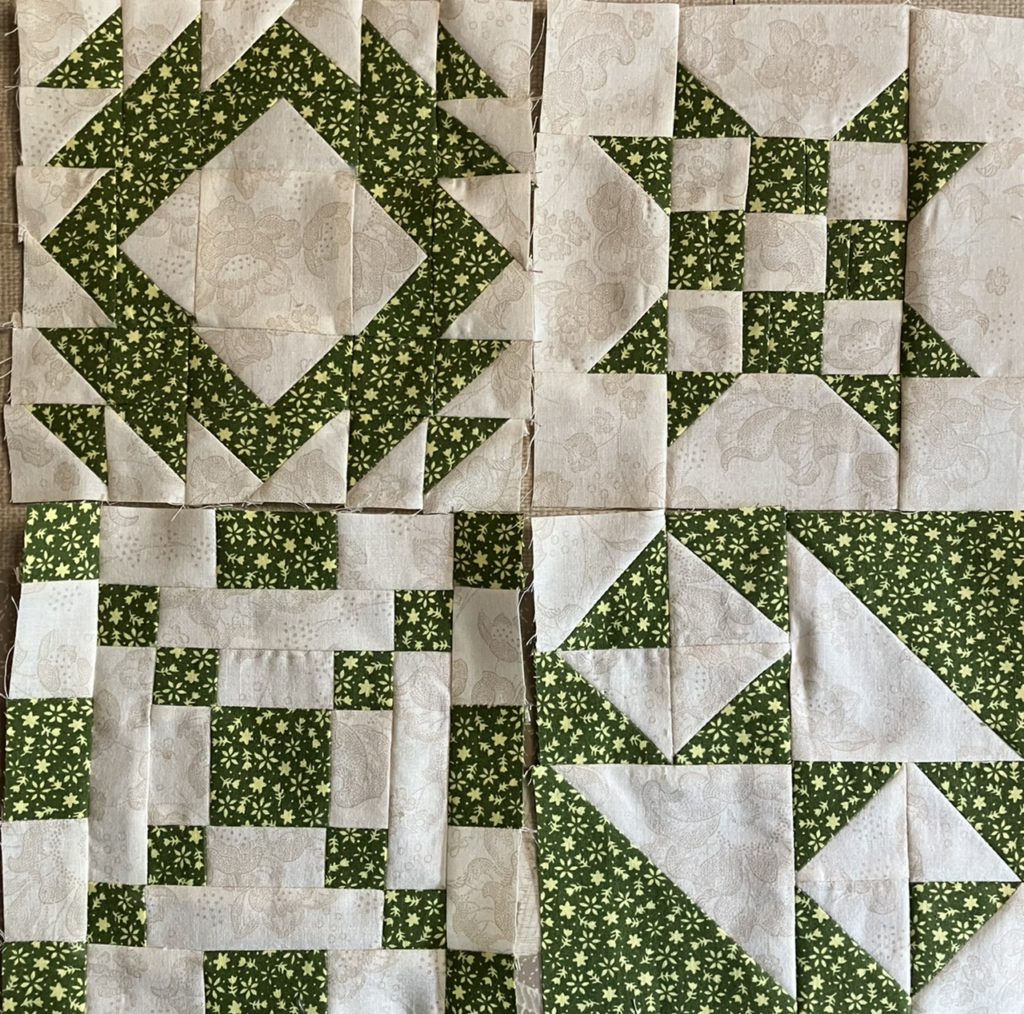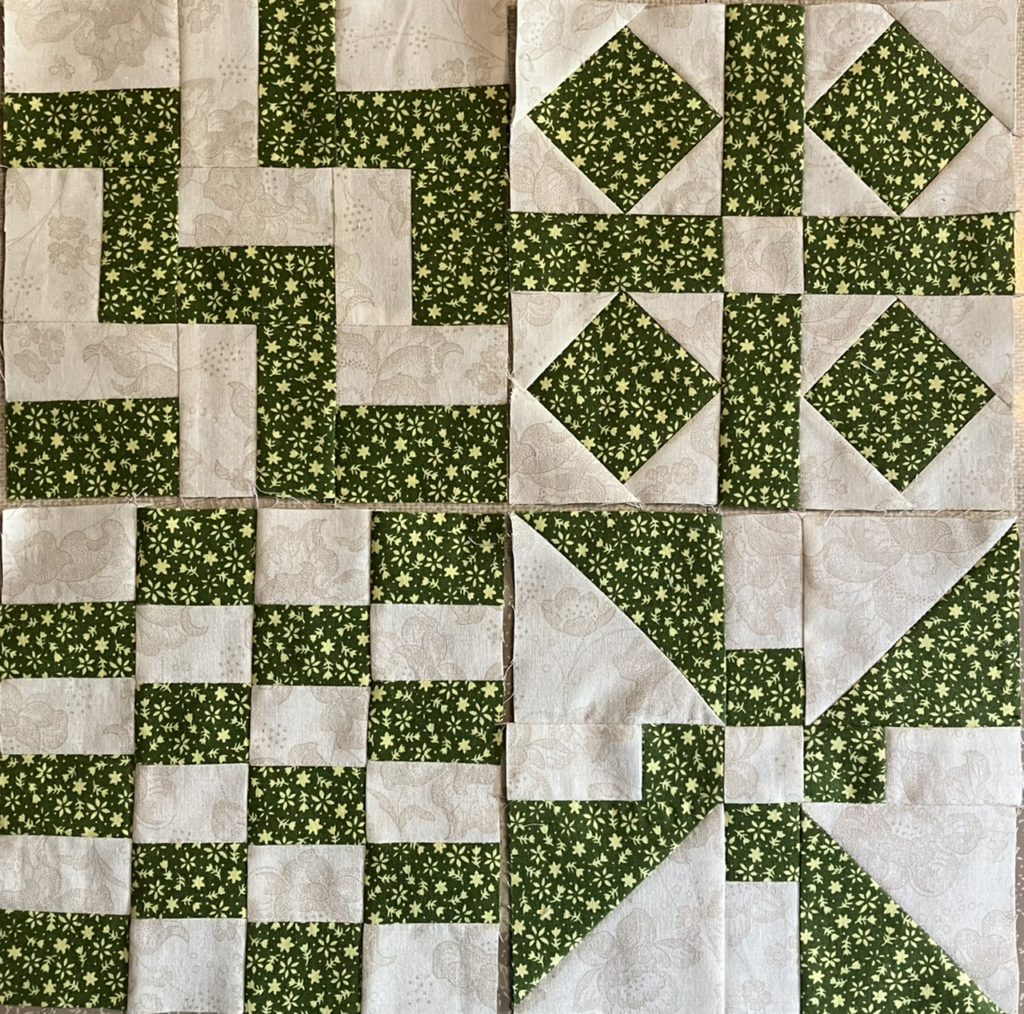 Then I switched over to purple sparkling princess fabric.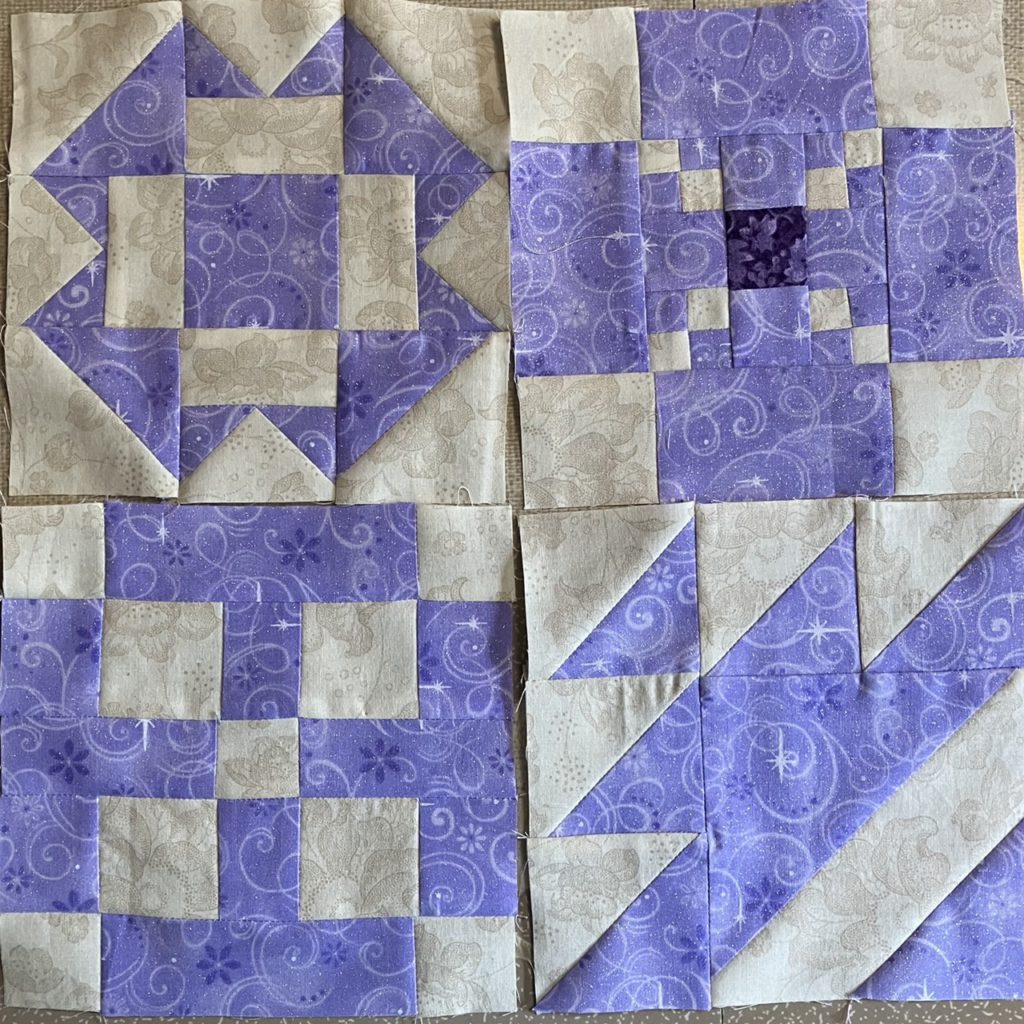 I finished with green batik.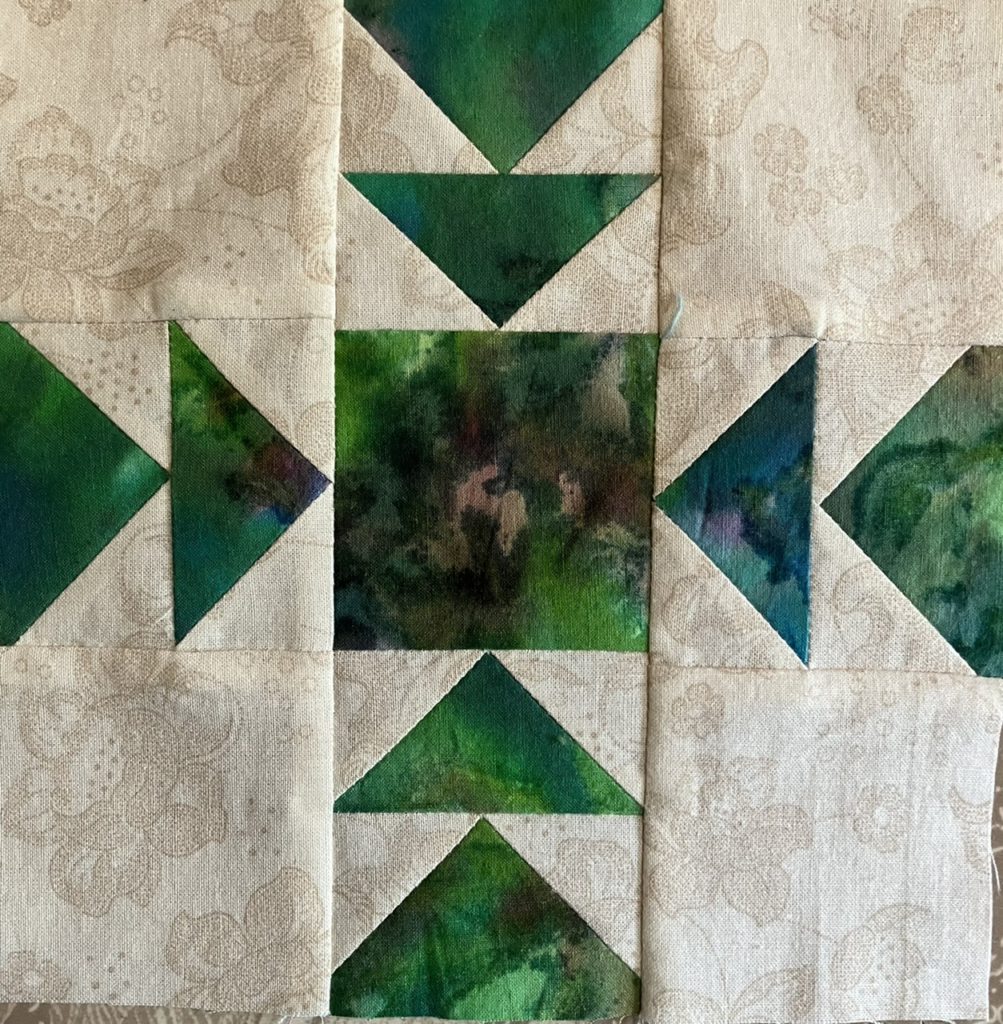 Here are the scraps that were left to add to my bin.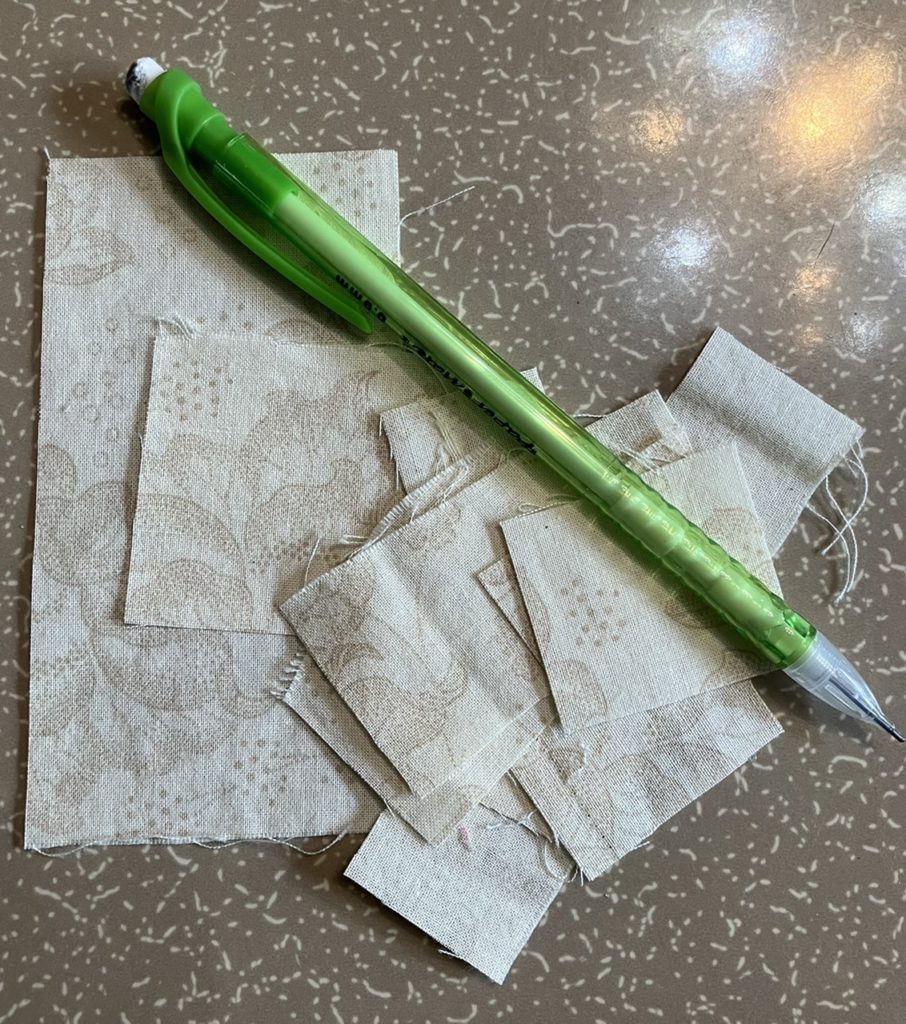 That is my eye candy for this week. Hope it inspires you to work on a project that you love.
What are you making today?
Later,
Lorrie