This week I am challenging myself to make something different. I have made sampler quilts before but not one that had so many blocks. This quilt has 100 six inch blocks.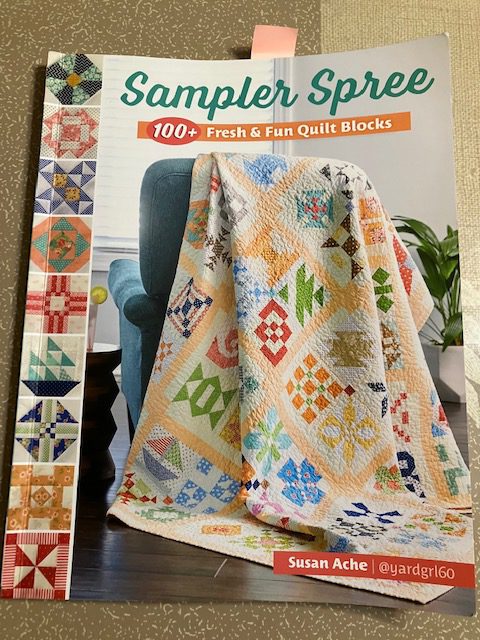 I have used this book before now. I constructed 256 Coxey's Camp blocks that are waiting to be assembled into a rather large one block quilt.
This book features directions for 106 blocks. I don't want duplicates. I want an assortment of background fabrics and dark scraps. I made myself a lovely grid to keep track of my progress. I decided to start with the two color blocks. I circled all of those on my chart.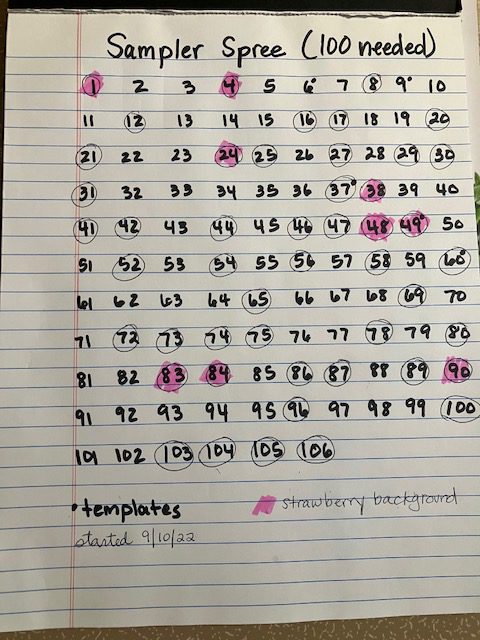 Time to pull a background fabric to begin…a strawberry covered light peachy pink fat quarter. How many blocks can I make from one FQ? The answer is nine!
Here are my blocks. Can you tell which one I had to "fix"?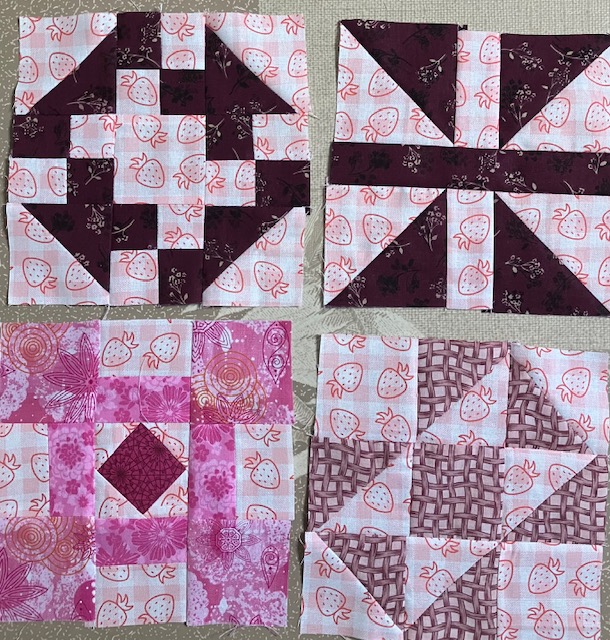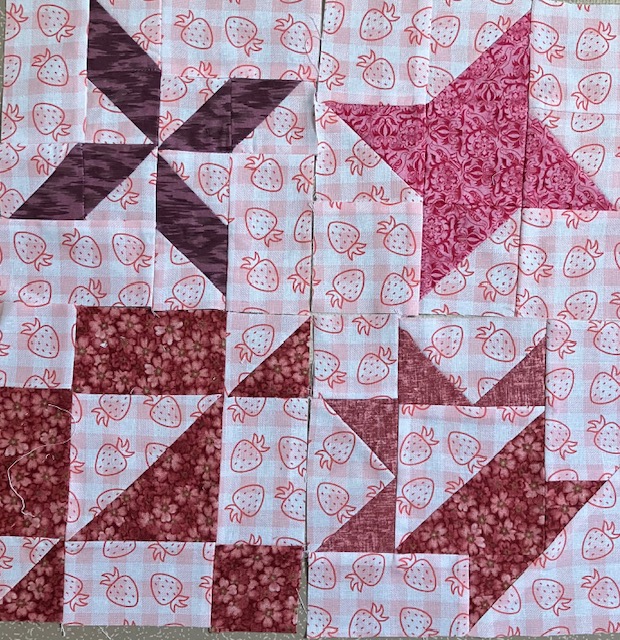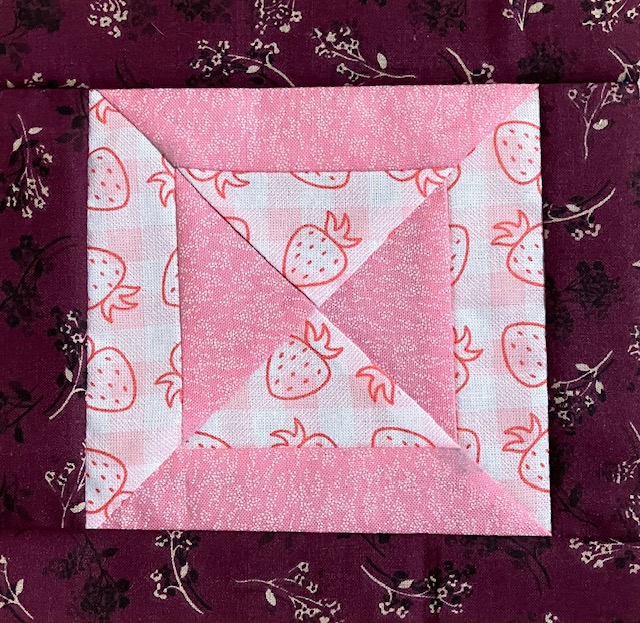 Here are the left over small scraps and 4 bonus half square triangles. Yes, those little bonus pieces are only 1 1/2 inches. I will admit that I pieced some of the backgrounds in the blocks. My grandma would have done that.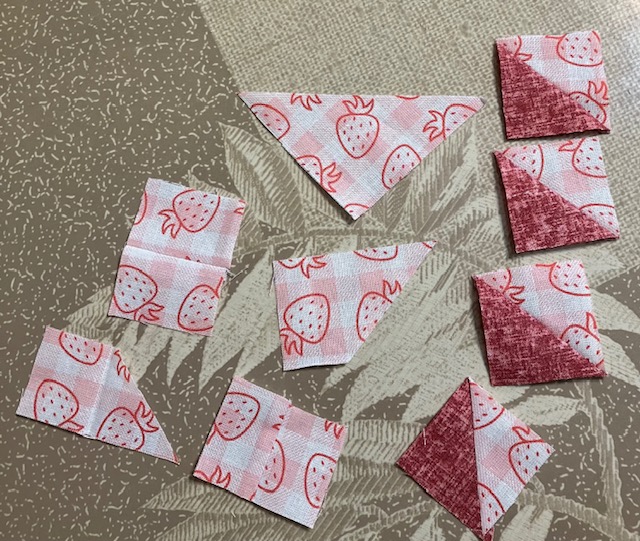 What new challenge are you tackling today?

Later,
Lorrie