This week I am trying my best to finish a quilt camp flower challenge project. I showed the huge rose covered center of the quilt in a previous post. It will add to the suspense and mystery if I do not repost that picture today.
I will be adding these three dimensional flowers to the outside border.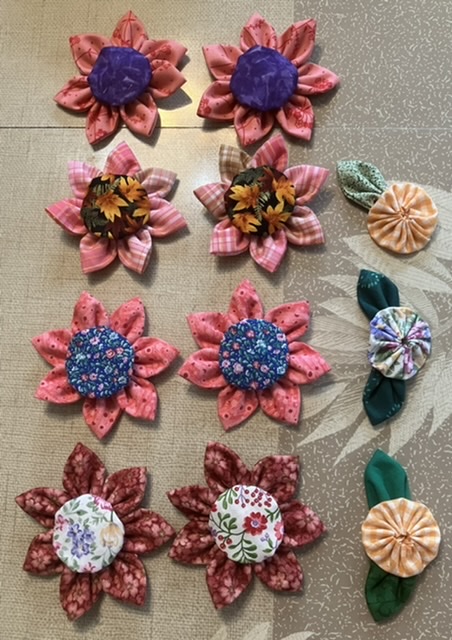 I made the petals using a clover device: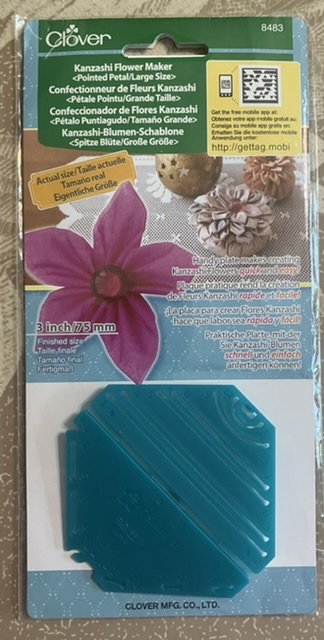 This is incredibly easy to use. I wish I could invent a simple gadget like this.
I also used a clover yo-yo maker: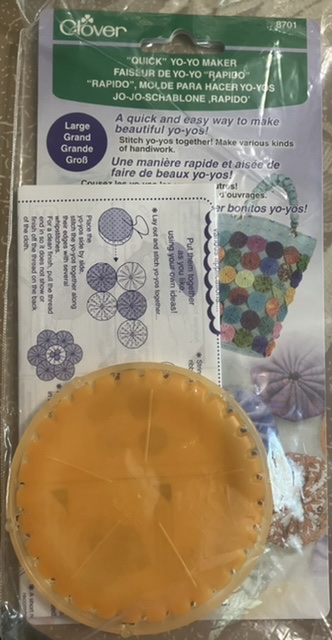 Both of these products are available on Amazon and a variety of other fabric / craft stores.
What are you working on this week?
Later,
Lorrie