Our house is a modified A-frame. The loft above the living room is our "library ". Years ago, we built in bookcases on wheels (so there is storage behind the shelves, if needed). We added books…and then more books. Until it looked like this: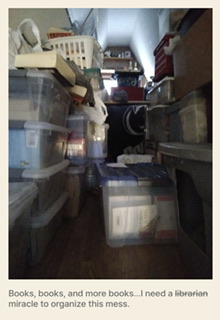 Notice the shelves are hidden by bins, baskets and bags of books. Nothing was accessible. What a nightmare! It was no big deal…we were both so busy teaching that neither one of us had much time to read for pleasure. That all changed when we retired in June.
While we are awaiting the arrival of our first granddaughter, we are trying our best to stay busy. It took 3 days to transform this space. That kept us busy. Always be careful what you wish for!

First step, bring all of the stuff blocking the shelves downstairs to the living room…and sort, sort, sort.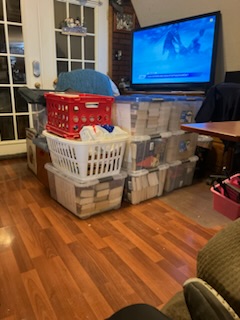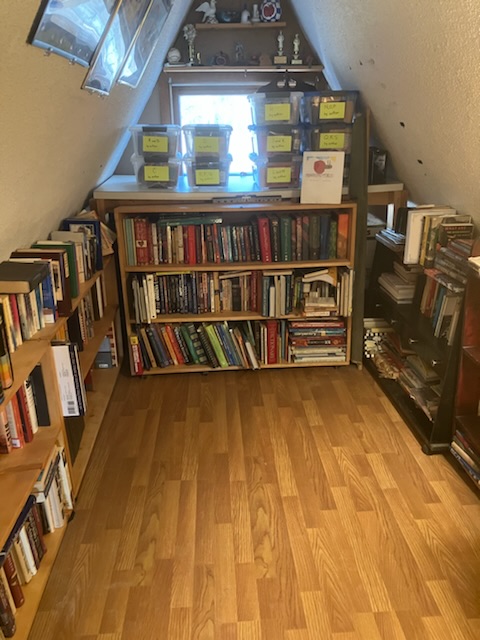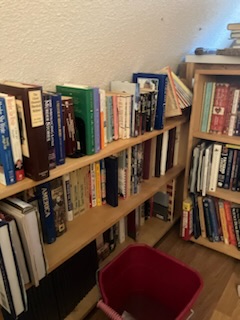 To finish this project, we bought 3 mighty mover dollys (from Harbor Freight) for under the large, now sorted, bins. They can be easily moved from place to place to access any book in the room.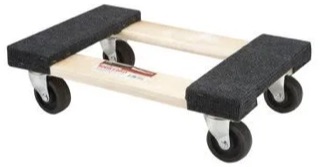 What project have you been putting off? I am so glad this is finally completed! No more shame over this space ! 😁
Please share your thoughts in the comments!
Later,