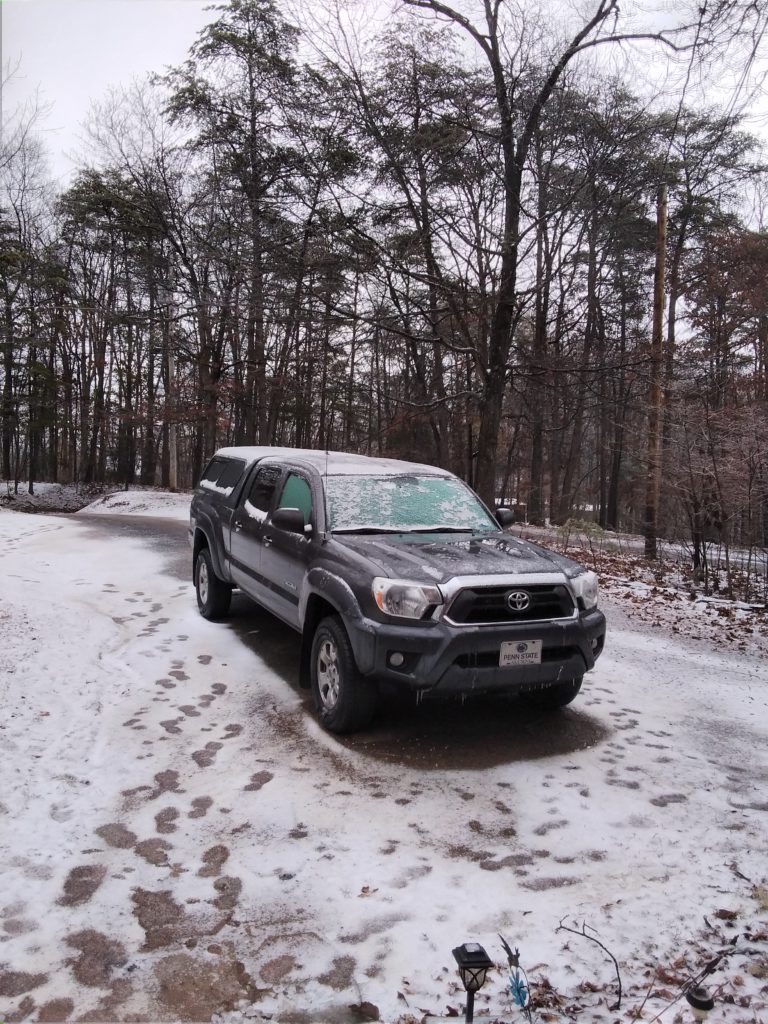 Nothing like a snowy, and very icy day, with no where to go and no one to teach. Our first true snow day from school! Unfortunately, it is not mostly snow. Yuck!
Here is my first and most ambitious project for the day: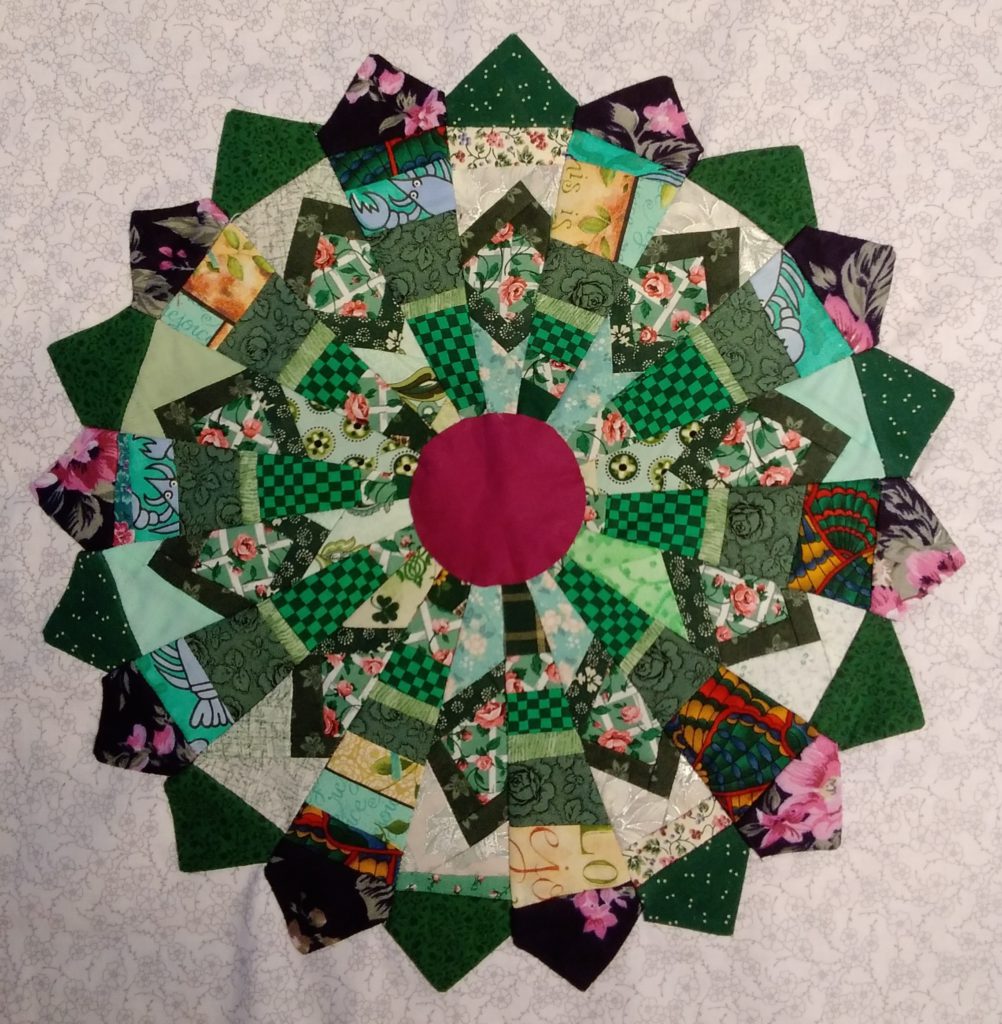 This is the 5th dresden scrap plate…only 7 more to go! I do have the next one ready to be basted onto to the background fabric. That might get done today…or maybe not.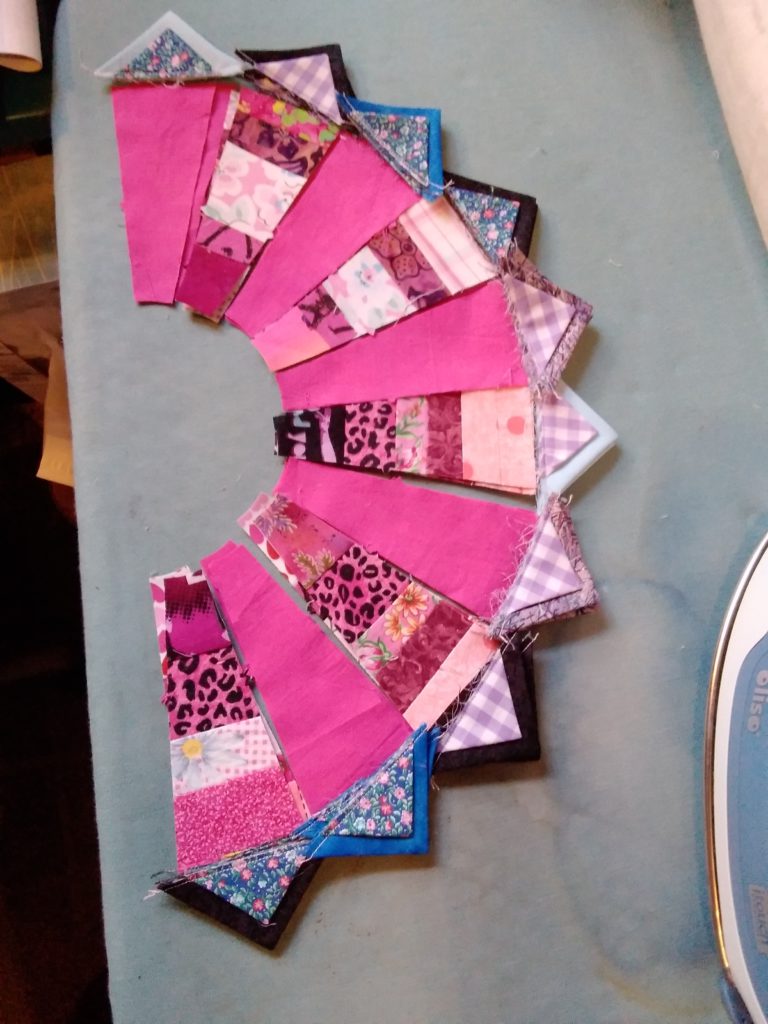 I also have a nice pile of ironed scraps to cut with the accuquilt cutter. I found a scrap that is older than my 31 year old son. That is a topic for another day, too.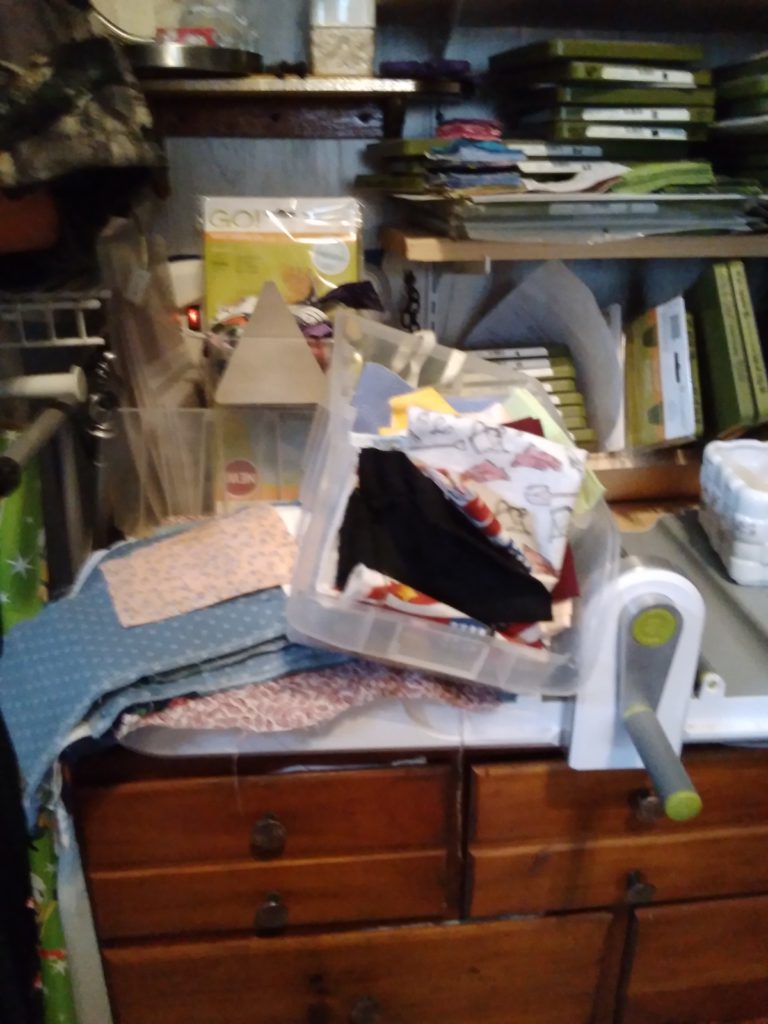 That just looks like a scrappy mess! Maybe I will just close the sewing room door and do what I do best on a snow day…procrastinate and hibernate!
Hope you are enjoying your day!
Later, Lorrie