I am slowly making progress on this block of the month. Here is block seven, eight and nine.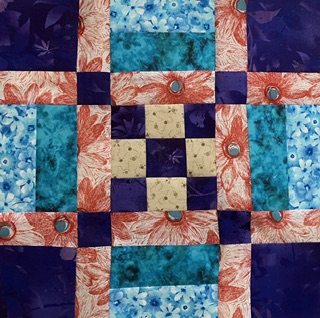 Janice did a great job with the directions on this one! Thank you, Janice! I changed the color placement from the original pattern to make the red pop out a little more.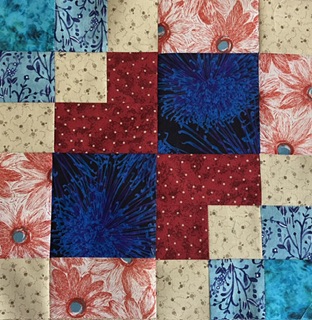 I changed the middle reds on this block so that they looked like hearts. The original block only had one red.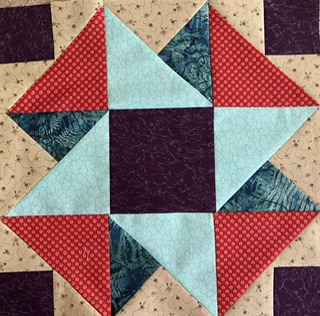 This block had a lot of little tiny trimming to make it fit perfectly. Once it was trimmed, it was easy to assemble. There is a lot of swirl going on there!
Are you working on any "installment" projects? Please share! I love hearing from you!
Later,
Lorrie