Recently I started watching Pat Sloan on her YouTube channel every morning. It is a nice relaxing way to start my day. I participated in the Snapdragon quilt along. Well, I made the blocks anyway. They are currently on my design wall.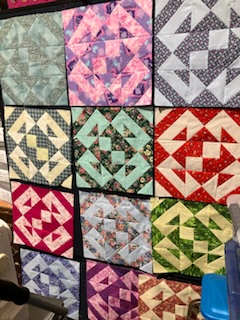 Finishing the top is a job for next week…or maybe a little later in the month.
What do you have on your design wall? What project are you working on next?
Later,
Lorrie