I am participating in several quilt alongs this year. I will share some pictures and information for all of them here over the next few weeks and months. I am using a notebook and calendar to keep track of my progress in each one.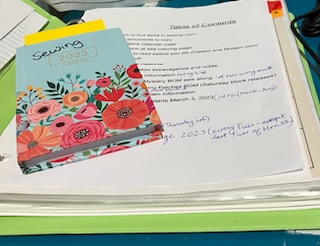 This week marks the beginning of the Bountiful Quilt Along for 2023. Fabric suggestions and a coloring page can be found here. New blocks are posted on the first Friday of every month from March until August. This Quilt Along is posted to collect charitable donations for the Make-A-Wish Foundation. The Fat Quarter Shop posts the patterns. There is also a YouTube tutorial available. At the end of the sew along, there is a quilt auction of donated Bountiful Quilts…made by Pat Sloan, Corey Yoder of Coriander Quilts, etc. A cross-stitch pattern is also available on the The Fat Quarter Shop site, but I am not interested.
The first block pattern can be downloaded here. This pattern makes two 24.5″ square blocks. It does take a while to assemble the many parts and pieces (98 pieces to be exact). They are large pieces that assemble easily. The directions are well written.
I watched 2 episodes of Midsomer Murders on Prime as I sewed up my blocks. I am using up scrap or fabric that I have on hand for this quilt. I did find a very interesting basket weave fabric. The first pink border looks like a color right out of the 1980's…it might be…I bought it at a yardsale mixed in with some other scrap fabric. The star in the center of the basket also looks like it crawled on of the 80's.
Here is a picture of my block(s):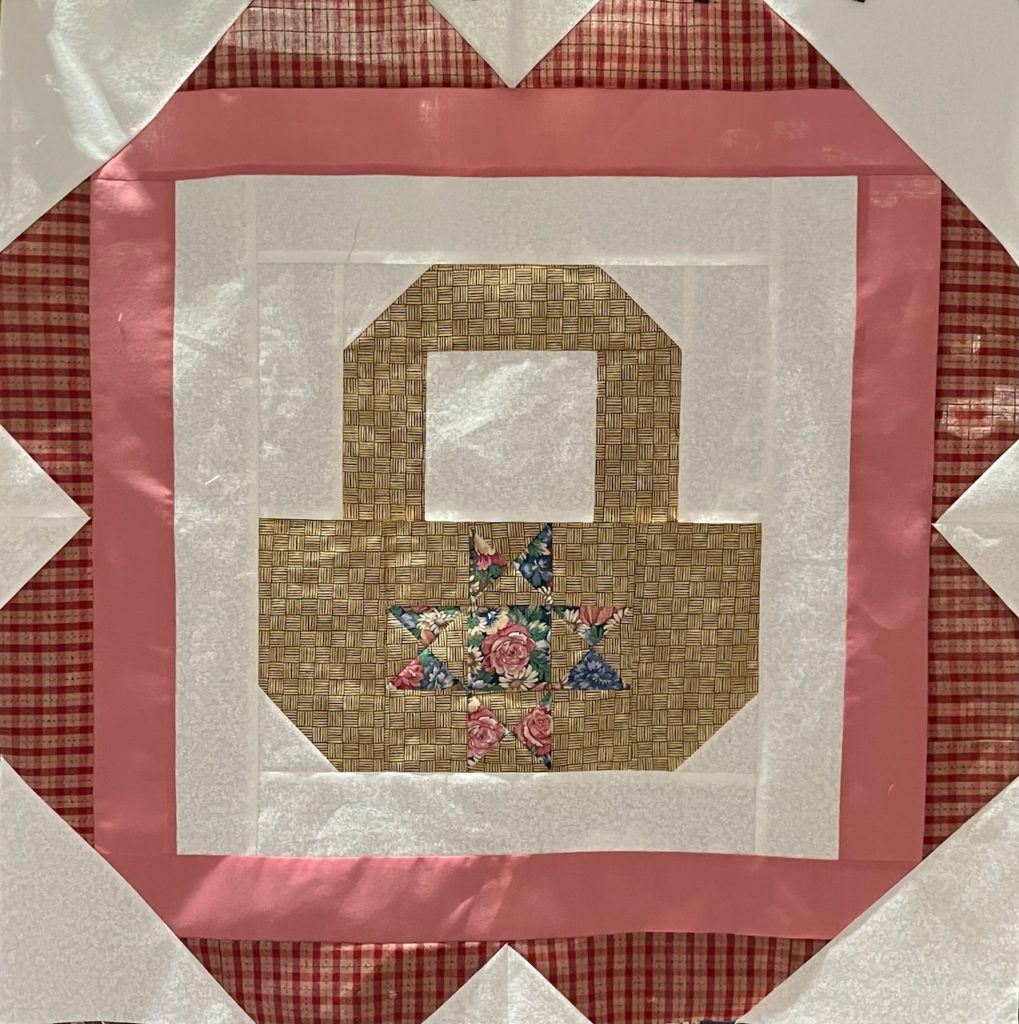 The center basket star is cute: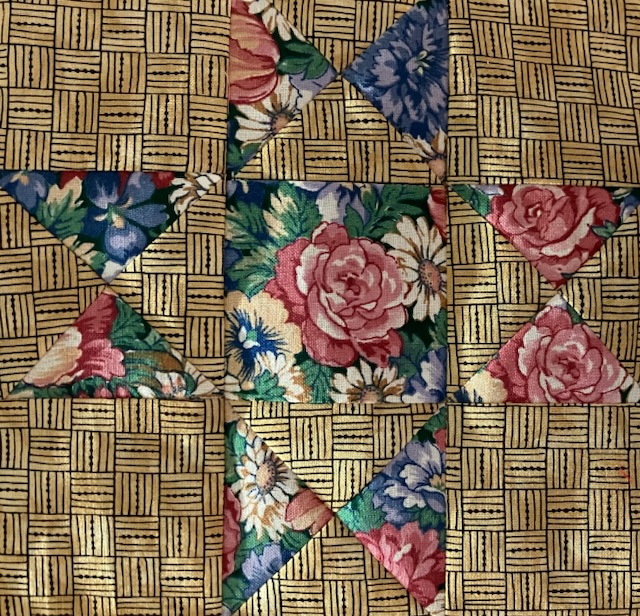 This makes a very cute quilt. Won't you join in the fun?
Later,
Lorrie