I love yard sales! Yesterday we found this for $20! The seller thought about making it into a table…oh, the horror!
It is a White. I don't know much about this brand. All the mechanisms are loose…nothing frozen or locked up. There are many, many YouTube videos about them. Thank goodness!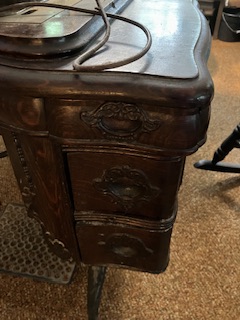 The drawers are in good shape. Only one little spot of veneer damage.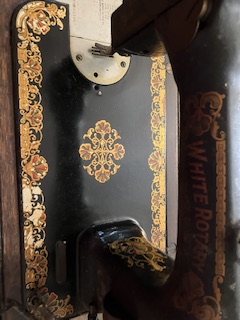 The decals are in good shape.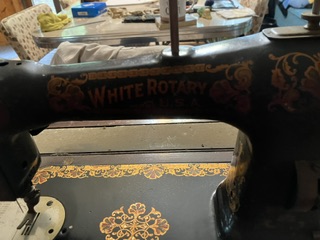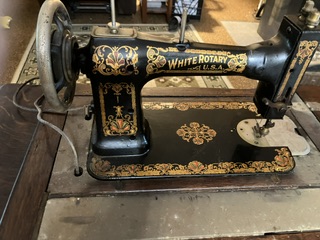 This is the back before I cleaned the wood. Beautiful!
Do you see the ruler inlaid in the wood case? Fantastic!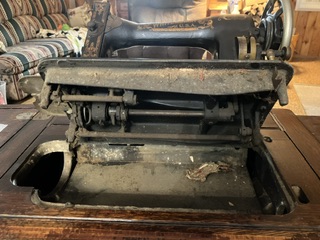 It was a little dusty underneath. It came with a nice ball of lint. It cleaned up easily.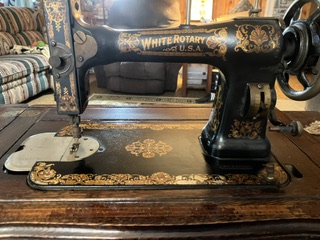 I wiped it down with machine oil. What a beauty! I need to bring my treadle book back with me so I can put a new belt on it. (There is a new belt in one of the drawers.) I also need to watch some videos about threading it.
Oh, this will not be a table on my watch!
What wonderful treasures did you find recently?
Later,
Lorrie