This week I have been organizing my stash of fabric. I have been collecting for 30+ years…just waiting until I could retire and play! Mwahahaha! The time for leisure is here!
Here are my before pictures: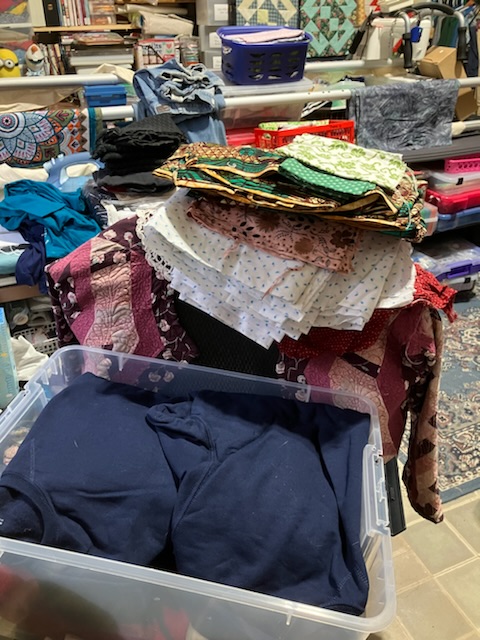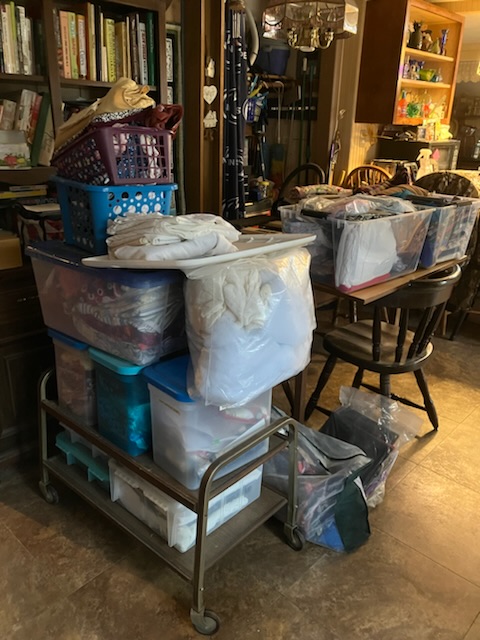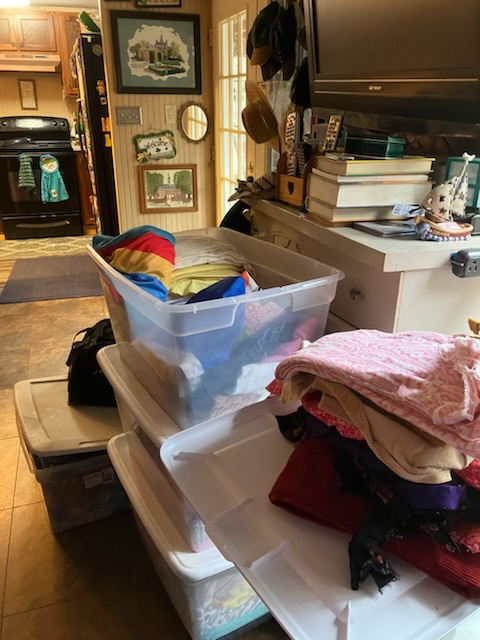 Here are areas that I improved: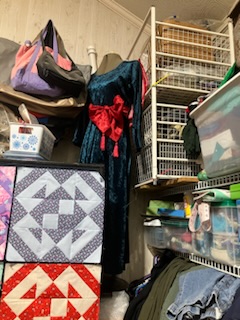 What did I find when I took a good, deep dive into things that I have stashed away?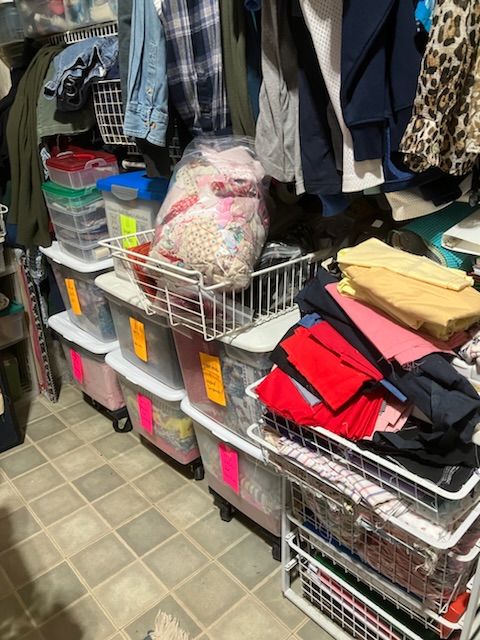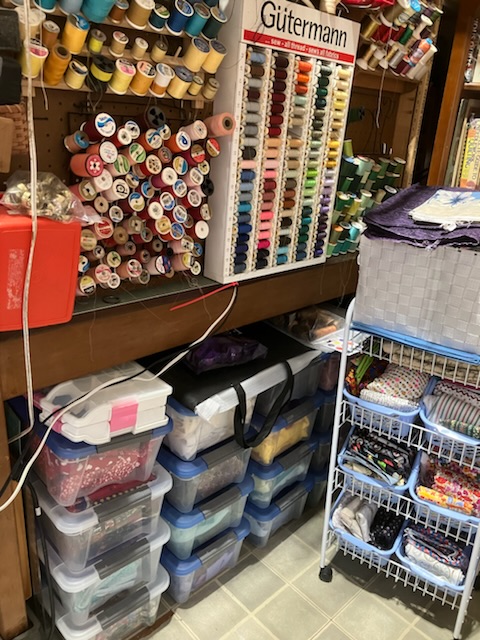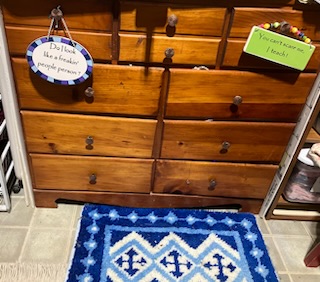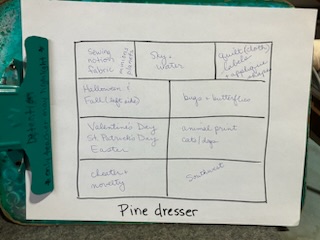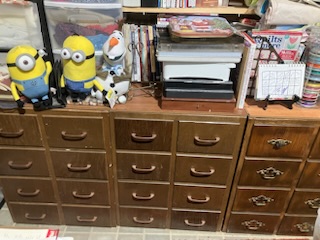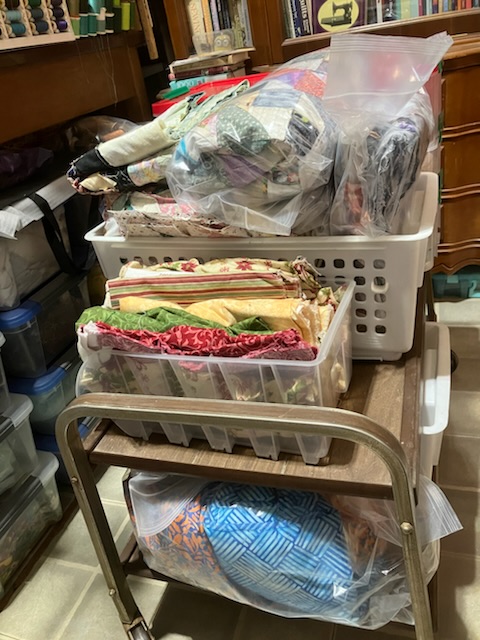 Well…5 queen size quilt tops that were out of sight, out of mind, plus a table runner, a wall hanging that is pinned together but needs assembly, and 2 sets of blocks that have been kitted up for assembly.
Looks like I am going to be busy for a little while! I will not be bored, now that I am "retired"…and working harder than ever!
What have you been working on recently? Have you found any hidden treasure?
Later,
Lorrie