Normally, my idea of a fire starter is a crumpled piece of newspaper with sticks on top. Apply flame with a lighter, match or torch.
Our wonderful Michigan neighbor, Sheryl , made us some of her special fire starters. Got damp sticks or slightly wet firewood? These are the answer!
They are made using a cardboard, dryer lint, finely chopped up fabric scraps, and melted ugly or broken candles. Combine in layers. I put a piece of foil or a cookie sheet under it until the wax sets, to protect my countertop.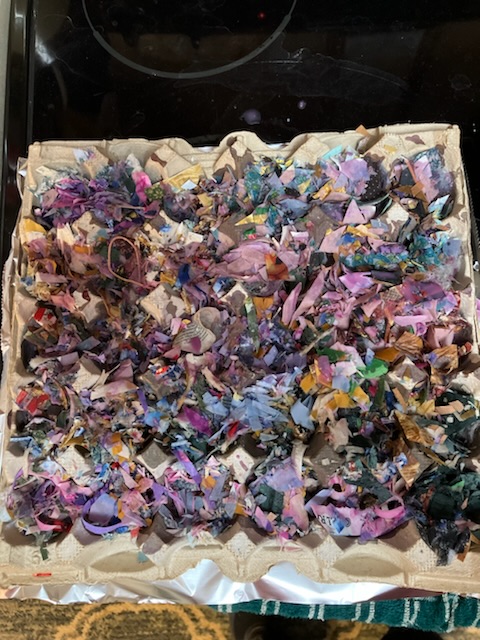 To use these, I will simply rip off one "egg cup" at a time. I place this on top of the newspaper…between the sticks, then light.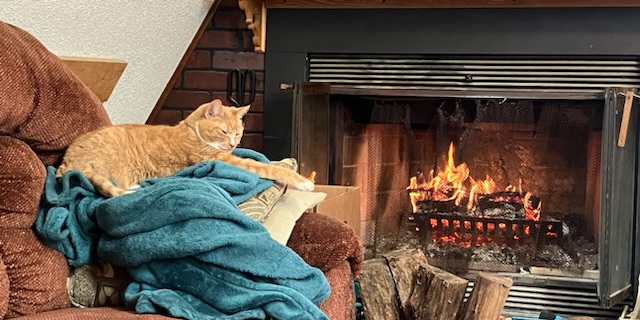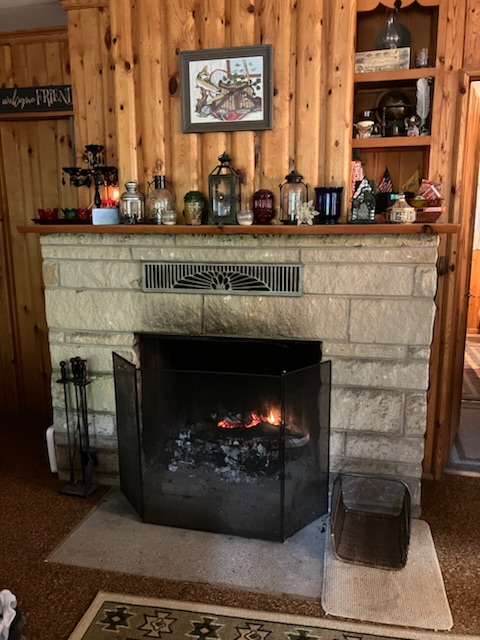 This is the best use for those garbage fabric scraps ever!
Have you ever tried making or using these? These are the best! I love hearing from you in the comments.
Later,
Lorrie