As you know, I am not the only maker in our family. My husband completes many cross-stitch projects. He has been given many kits, floss, and fabric. At the price for a skein of floss today, he is sitting on a million dollar collection of the stuff.
He also has oodles of books and patterns, too. The book and pattern section of the library still needs to be organized.
Today's post is about the finishing touches that I am adding to a kit that DH completed a short while ago.
The kit was a gift from our wonderful daugher-in-law. My son created a Southwest area in a hallway of their new house for her. Dan finished this kit to be a wall hanging in this area. Shhhhh! It is a surprise!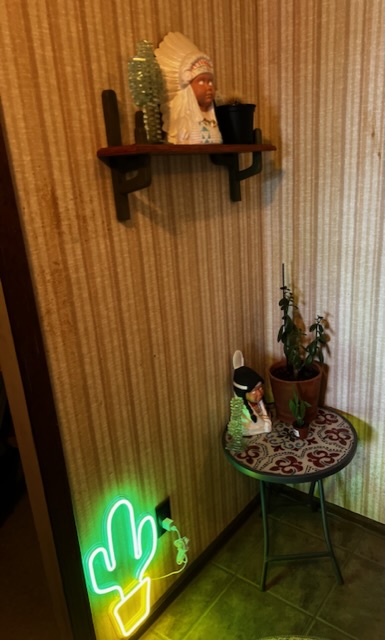 Here is the finished stitching.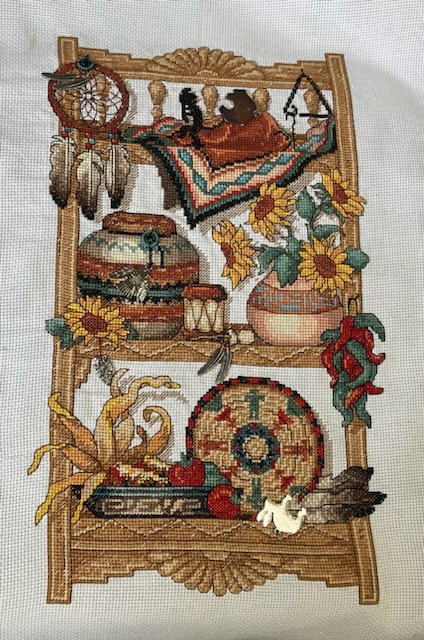 I am adding 2 borders. The first one is very thin to give the viewer's eye a rest. The second border is to contiue the Southwest theme.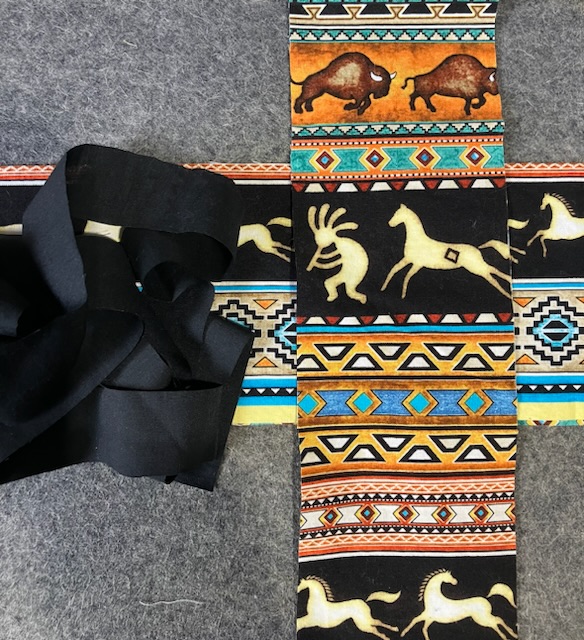 The backing fabric is more Southwest fabric.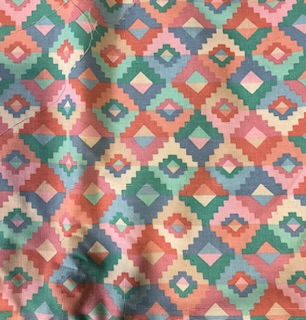 I used the pillowcase method instead of a traditional binding to finish the edge. The edge is topstitched to hold the layers steady.
I am adding 3 possible hanging mechanisms to the top…
Corner triangles
a hanging pocket and
hanging tabs.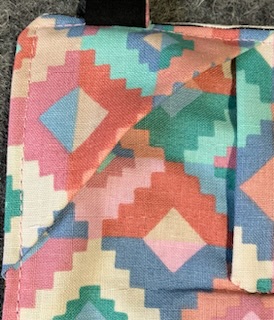 Voila! C'est fini!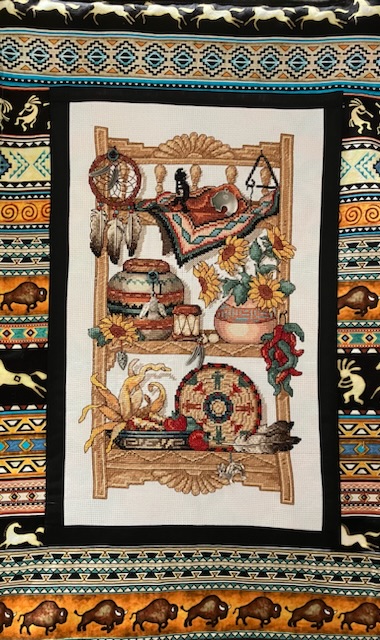 What project are you finishing today? Hope to hear from you soon! I love to hear about your projects…
Later,
Lorrie