Here are a few pieces from the fix-it pile: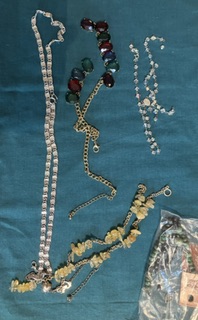 So much potential in just a few pieces!
I like the necklace, but rarely wear them. With a little snip of a link, it will become a bracelet. With some extra hardware, it will make three more!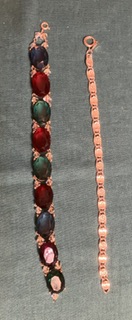 By combining the large jewel beads and the crystal rosary pieces, I made this fantastic blinged out bracelet. Now I just need a party to go to…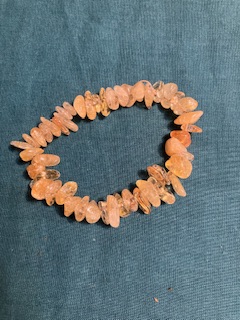 The citrine pieces from the broken necklace were pulled off the pins on the chain segments. There was enough to make a bracelet on .7 mm elastic cord.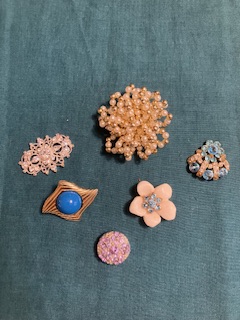 Glue time! These lovely pieces need a pin back glued on to them.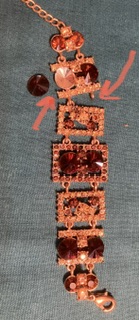 This bracelet is mostly intact. One gem needs reattached with some cement or glue. It also needs an o-ring to reattach the sections.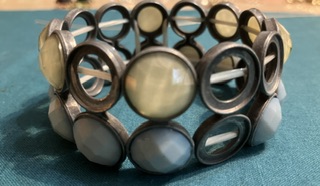 This bracelet has elastic in fantastic condition. Most of the missing cabochons were in the huge parts bags. Glue time!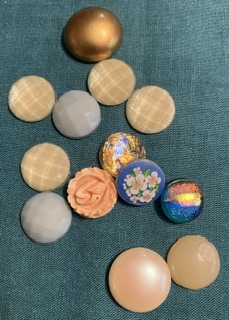 What progress are you making on your latest project? I love hearing from you!
Later,
Lorrie