I rarely buy kits, but while we were visiting our son in Colorado my husband picked this one up at Holly's Quilt Cabin. It is a simple design. The fabric is the "star" of the show.
Here it is…ready to put on the quilt frame: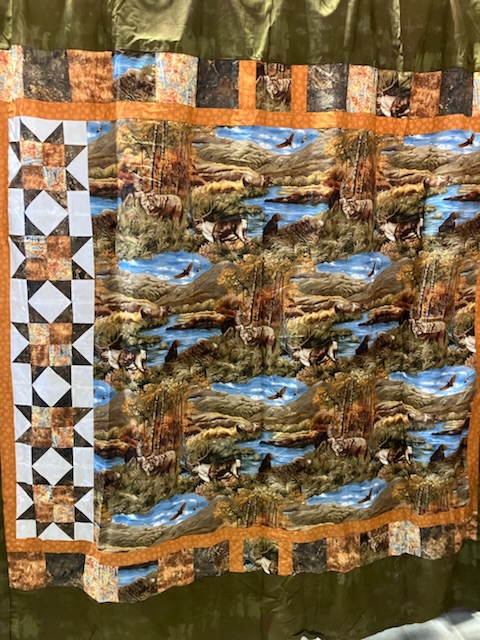 My husband loved the wildlife fabric. It matches several of the decorative elements at the cabin.
I had several fabric finds and leftover pieces to use for a backing. It is pieced and ready, too.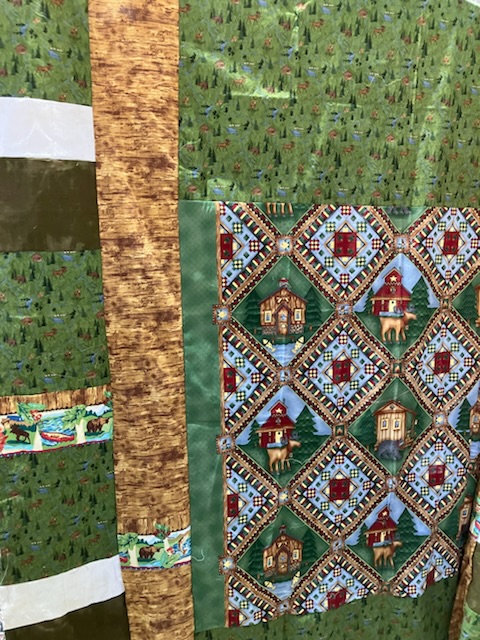 The central piece of fabric has cabins with moose, fishing equipment, etc. The bark looking fabric was another find. I bought both of those fabrics at yard sales for about $1 a yard…new yardage at bargain basement prices.
I bought the small woods motif fabric somewhere in our travels…maybe that same year…maybe not. I have been saving it for this project.
The rest of the fabric was leftover from the kit.
Here are some more spring pictures: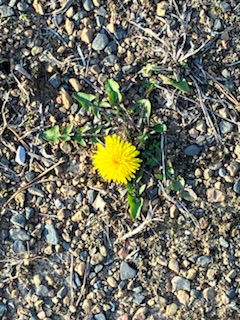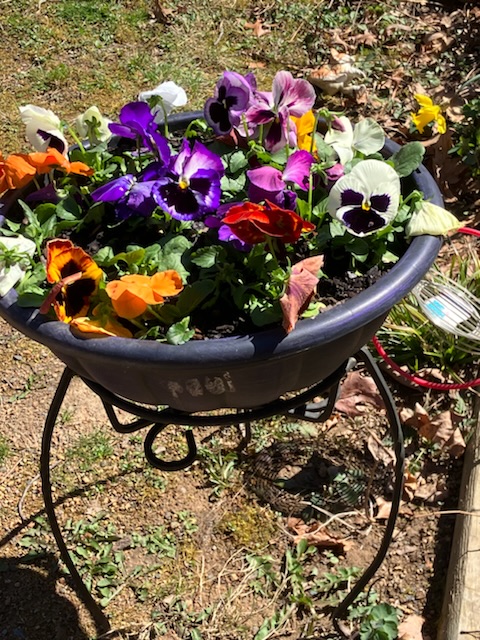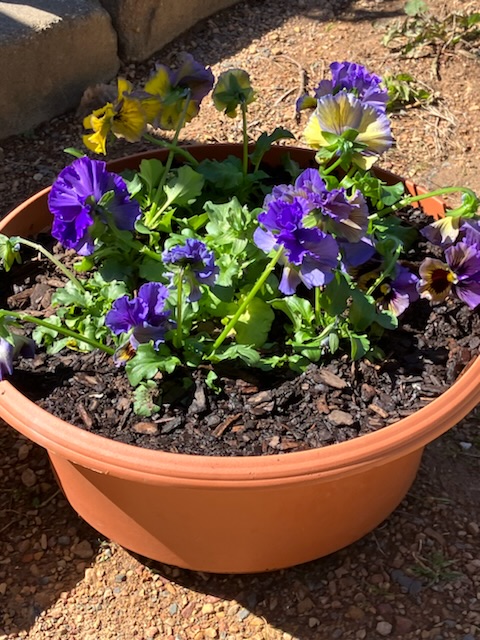 I hope you are finding projects to work on and beautiful flowers to admire. Happy spring!
Later,
Lorrie