I meant to post this yesterday, but my motivation got lost along the way. Oh, well, it gave me something to do today!
This is block 11 of 12 for my dresden crumb block quilt.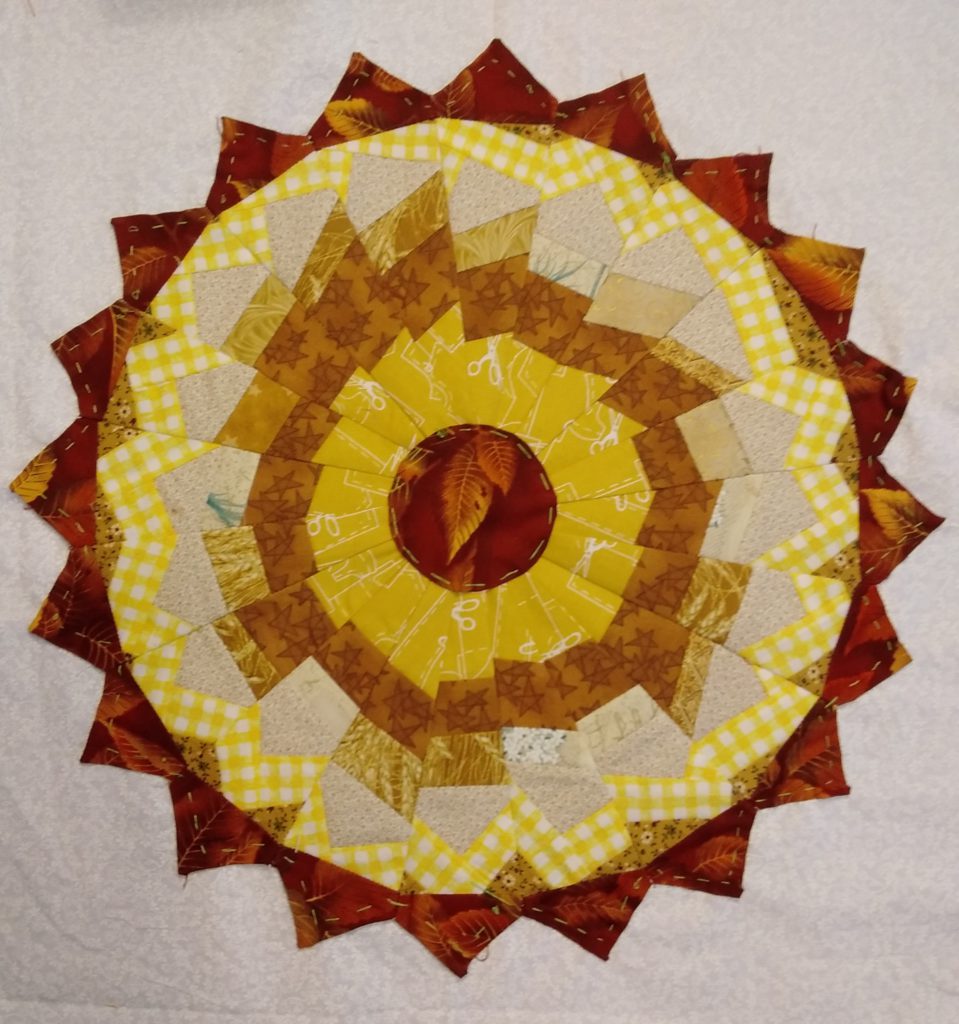 I pieced this block last week. It was not a total success, but it was not an epic failure either! I thought I could piece this using shapes cut with an accuquilt die. You will notice that it is no quite square. I wish I could blame it on something…drunk quilting, maybe…but I can't.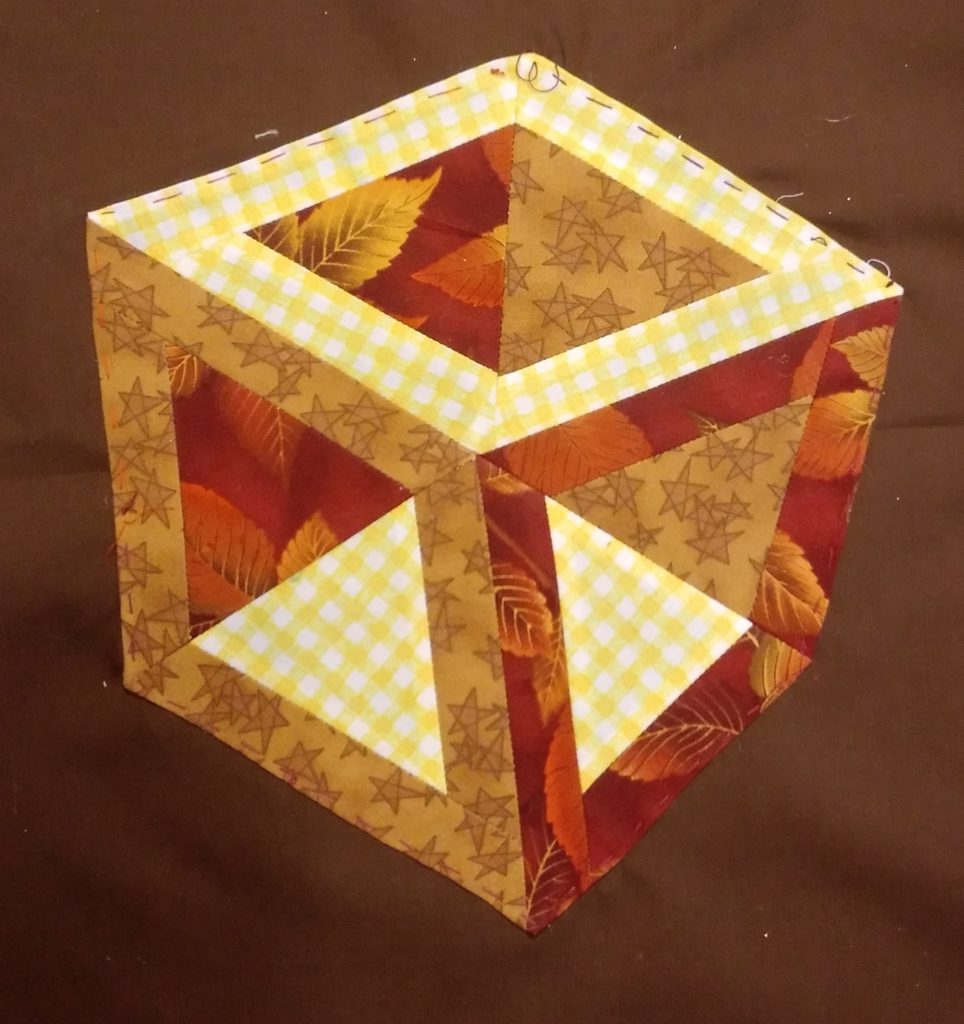 This is what I have learned about basting. Sometimes the prep work is well worth the time it takes to get it done. Thread basting is much less painful than pinning with applique pins. It is also quicker and easier than glue basting…no glue to wash out later.
Have you basted or appliqued anything recently?
Later, Lorrie