I found many goodies this weekend. Let me share a few of them with you: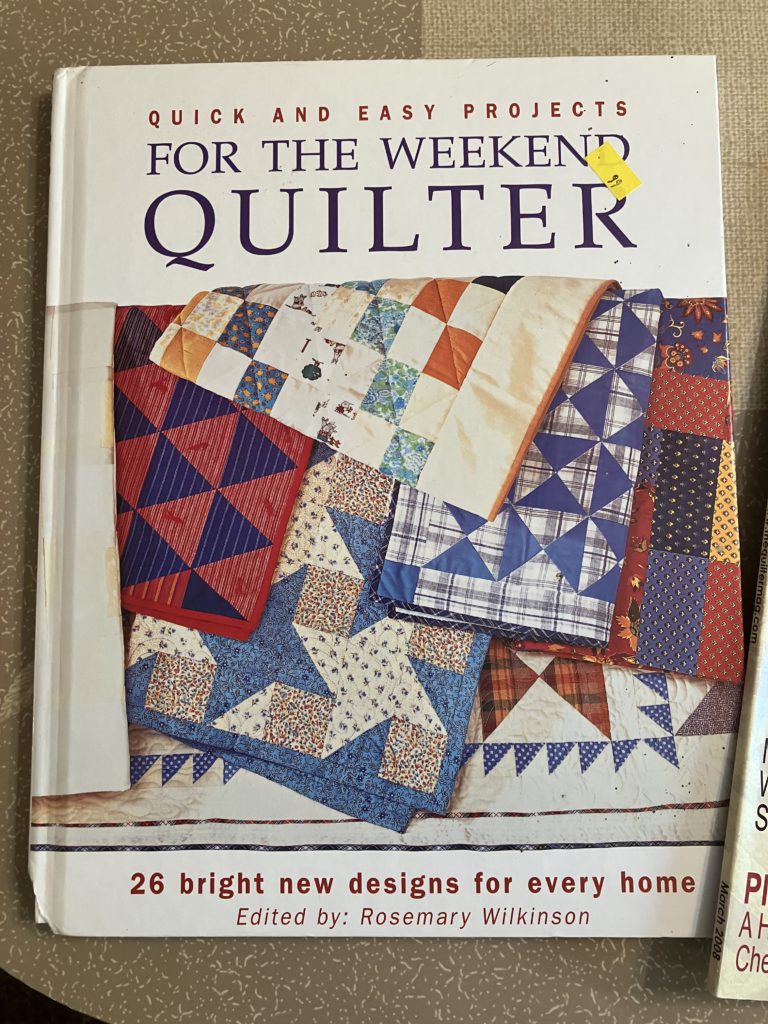 This book is interesting for a variety of reasons. I always look at all of the pictures first. Then I start to read patterns, like they are a story. I know this is weird, but true. The measurements are written in inches and centimeters….hmmm. Wadding? What? That must be batting. Sometimes the fabrics aren't cotton…Use silk for the yellow blocks? Then I looked for the copyright…London, Australia, New Zealand in 2002. Ah, ha! That explains it! I have many quilt books, but none from so far away.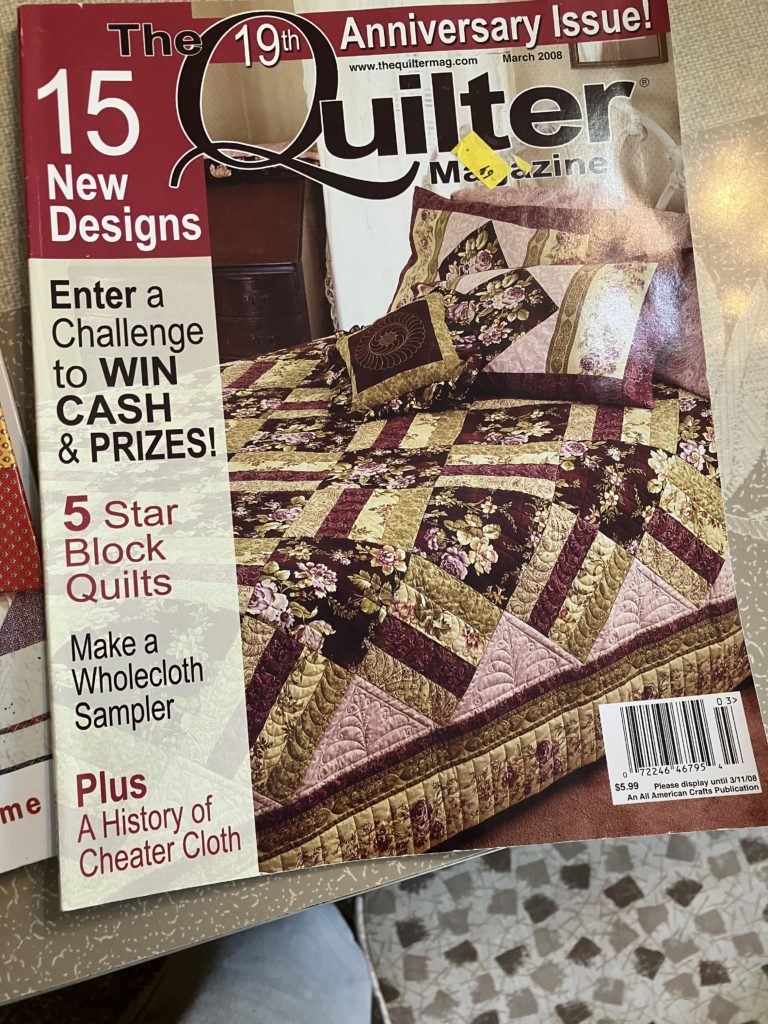 This has a couple of nice star quilts that will make great patriotic themed quilts. Much better price than the original one!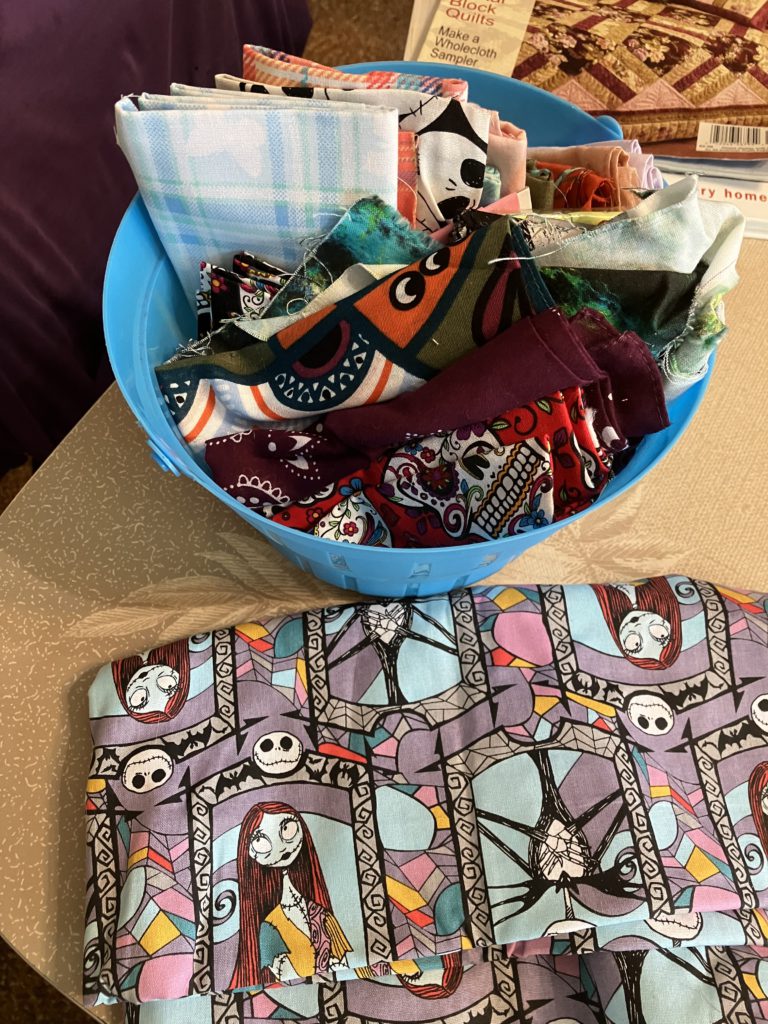 All this for a dollar! A yard and a half of Nightmare Before Christmas fabric, seven uncut fat quarters, four uncut handkerchiefs, and some other scraps. Score!
On Saturday we found organizers and kitchen treasures. Nothing that I can share…Some of them are surprises for other people who love treasure, too!
What treasures have you found recently?
Later,
Lorrie