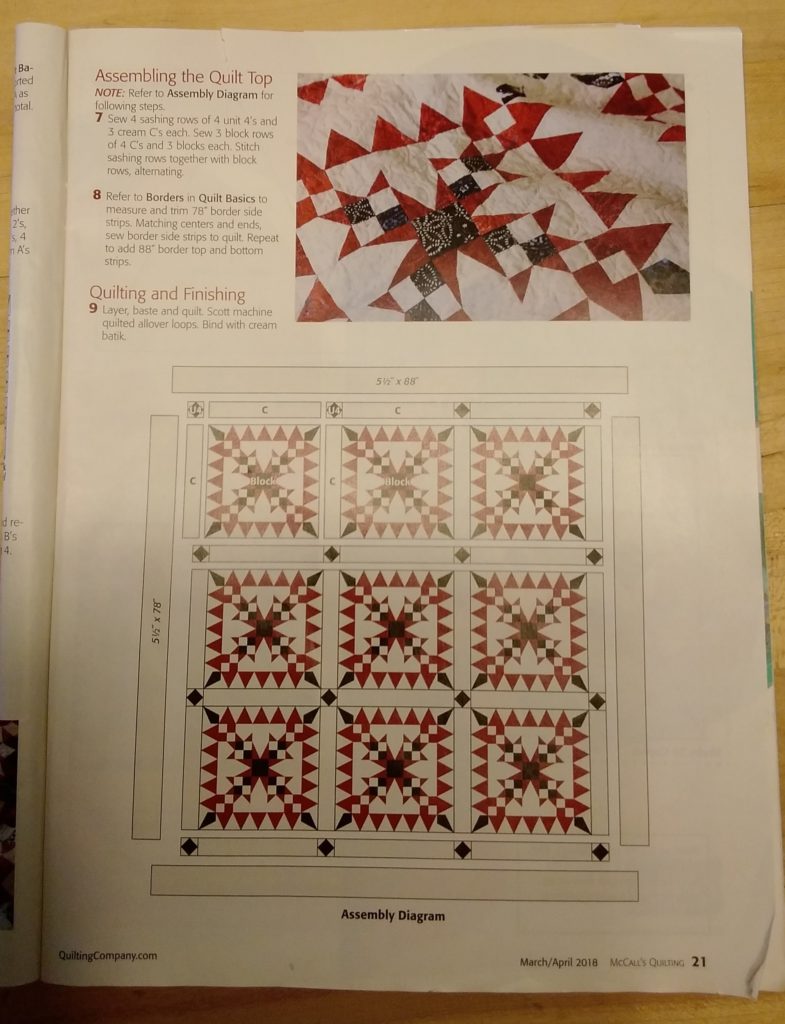 Here is the original quilt layout in McCall's quilting magazine from March/April of 2018. This version is a little smaller than my version. It contains odd size blocks. I prefer to use pieces that I can cut with my accuquilt cutter. My finished quilt will also contain 9 blocks, but it won't need sashing because the blocks are much bigger than these in the picture. I'm spending Martin Luther King Jr's birthday relaxing as our nation prepares for the inauguration of a new president. This project is to take my mind off of all that is in the news that I don't even want to contemplate.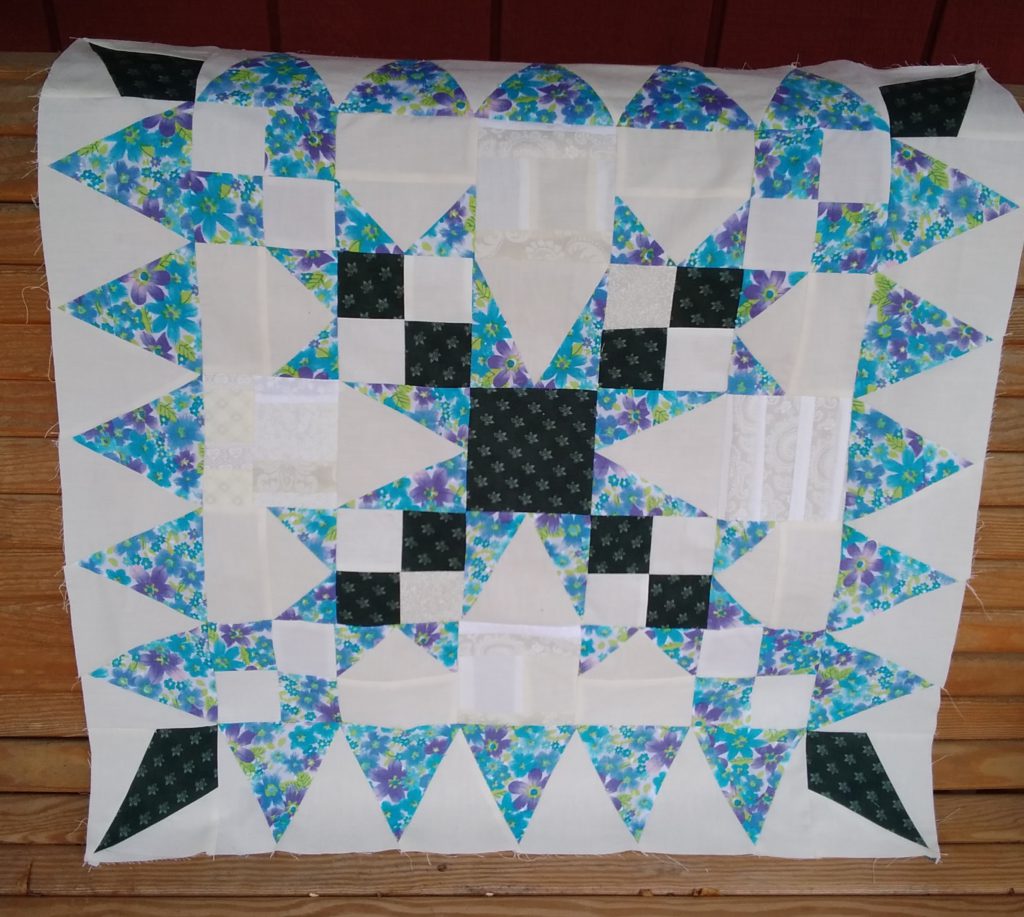 Here is a picture of my third out of nine blocks. The first two were peach with the same dark green. This one is a lovely teal and purple. The entire quilt is cut from stash and scrap fabric. It took about 2 hours to assemble this large block.
Hopefully as the long, cold winter continues, I will be able to finish the other six blocks to make the quilt top complete. Here's to keeping busy and out of trouble.
Later,
Lorrie