My wonderful mother-in-law gifted me this 1901 Singer sewing machine several years ago. I think it was in 2016. (That was the date on the receipt for the new belt.) At the time, I couldn't get it to stitch. I gave up. My husband said that he has not seen this machine being used since before we were married…over 37 years ago.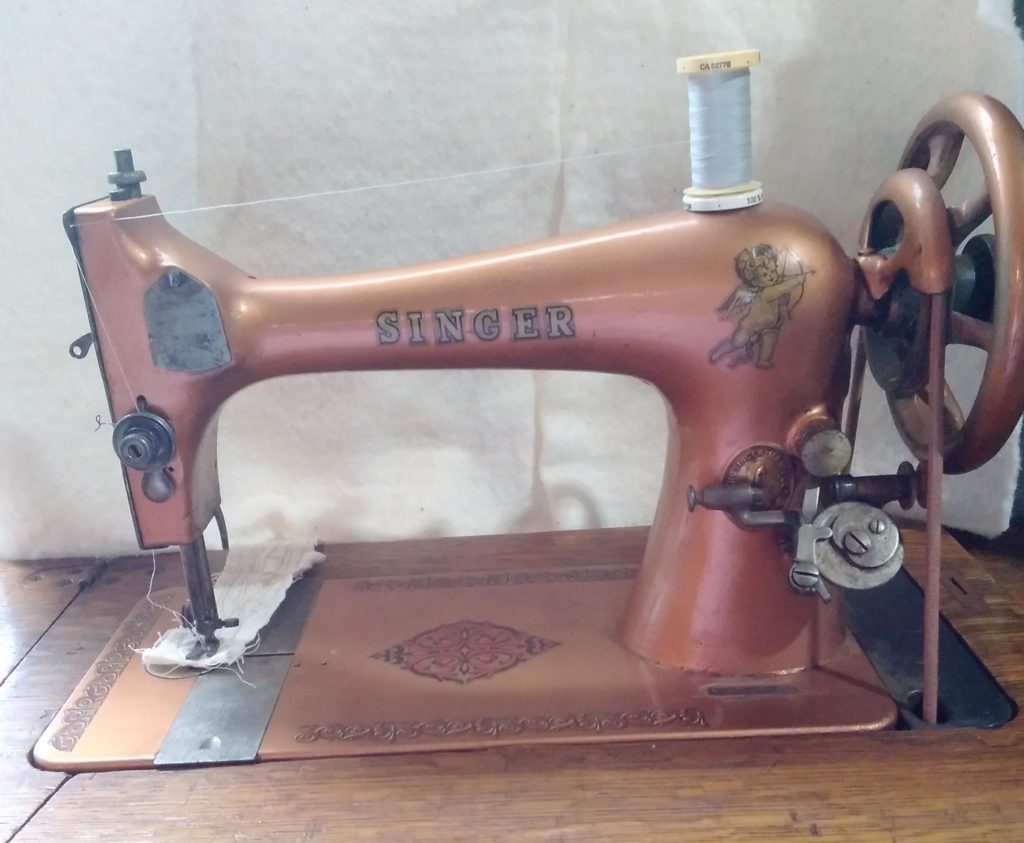 It has the original treadle. Everything moves freely…squeaky, but moving. Did you know that the treadle gets oiled, too?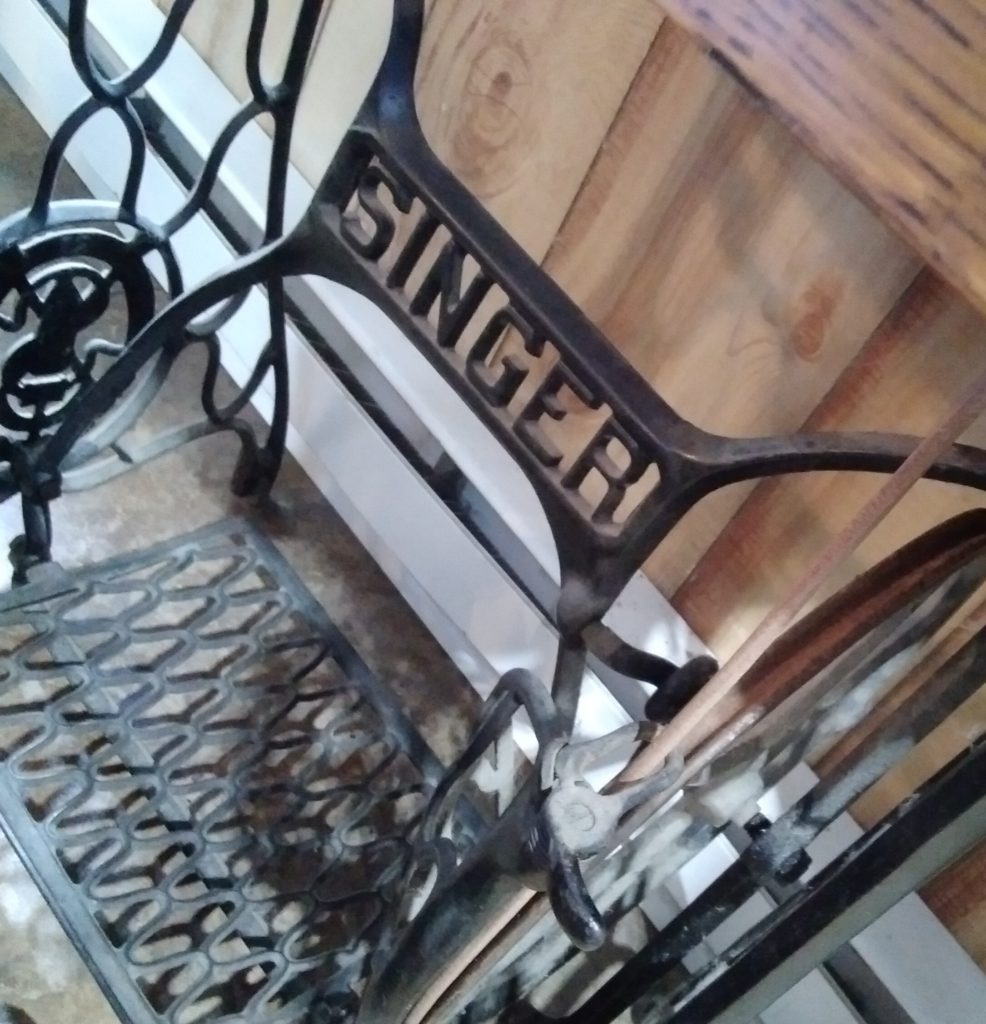 Someone painted the machine a lovely copper color and added new decals. They did add a layer of clear coat over the decals to protect them.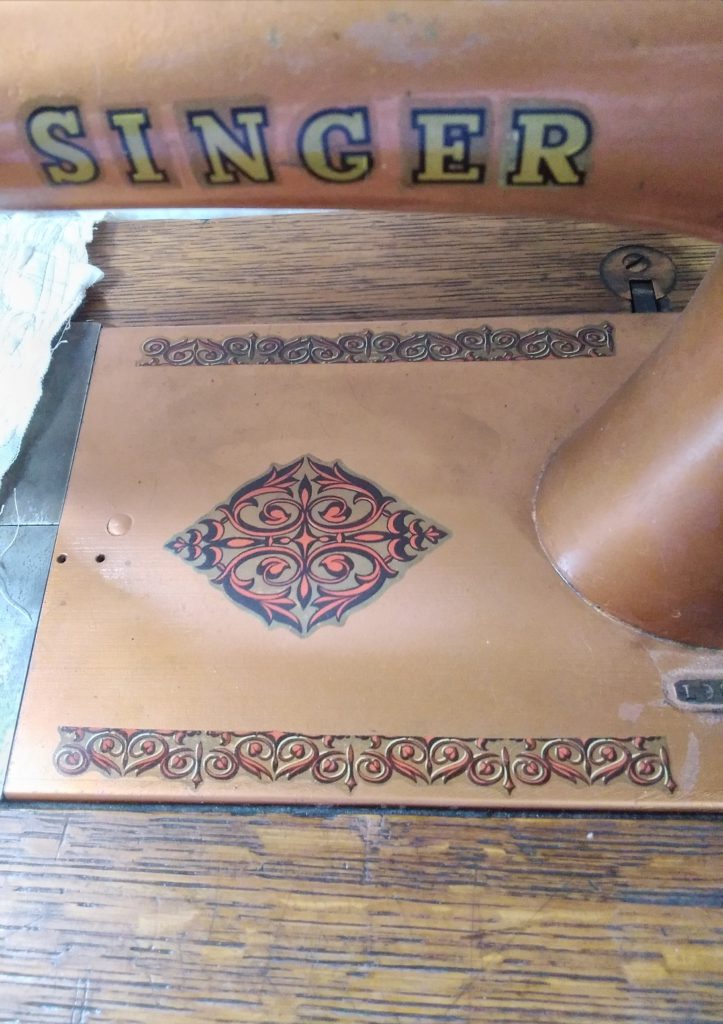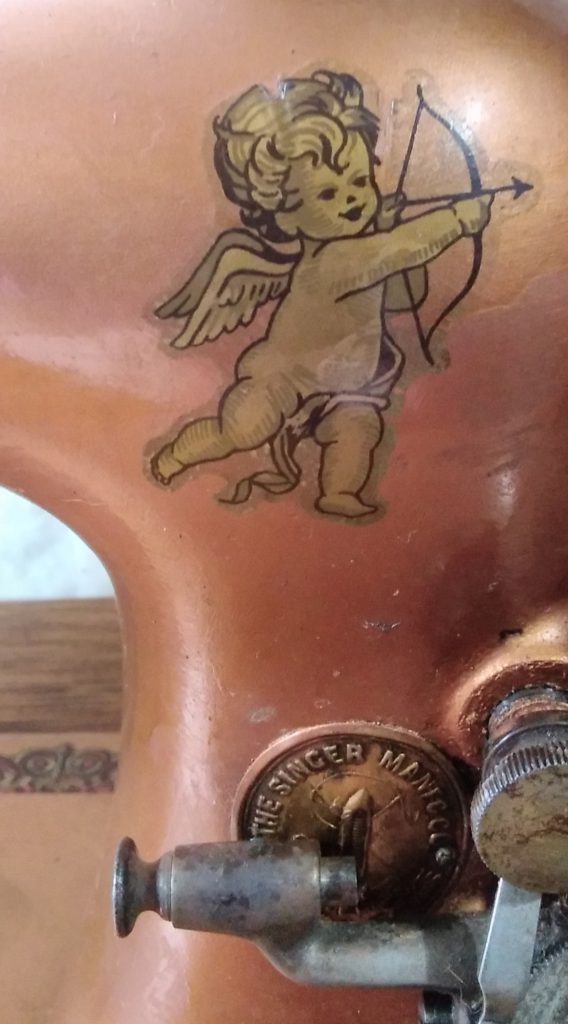 This weekend I bought a book to help me get my iron lady stitching. The timing for the bobbin was WAY off. It only took two hours or so to figure that out.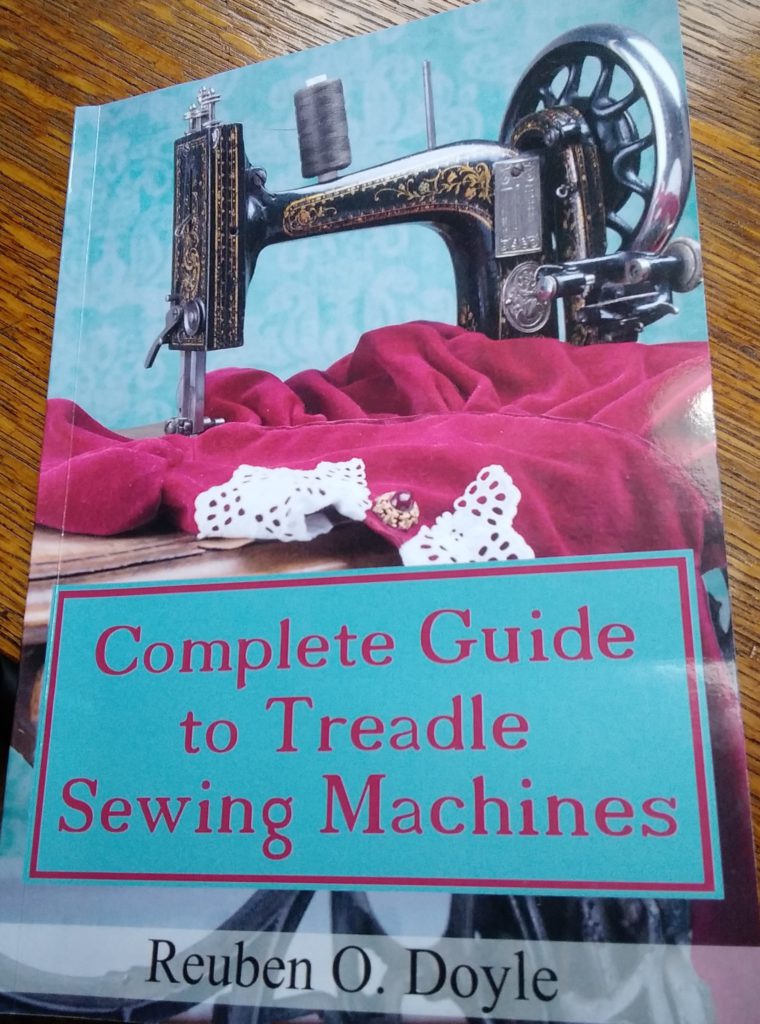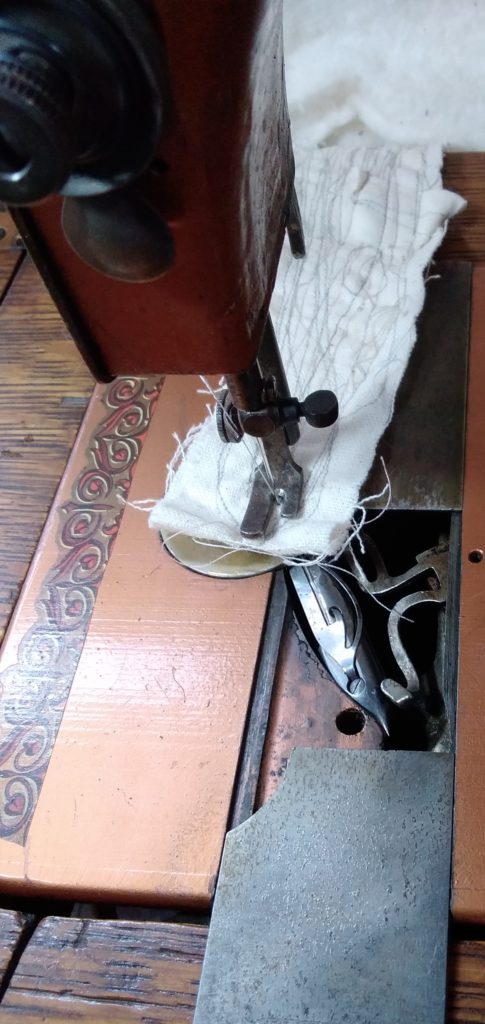 Now she is stitching like a dream!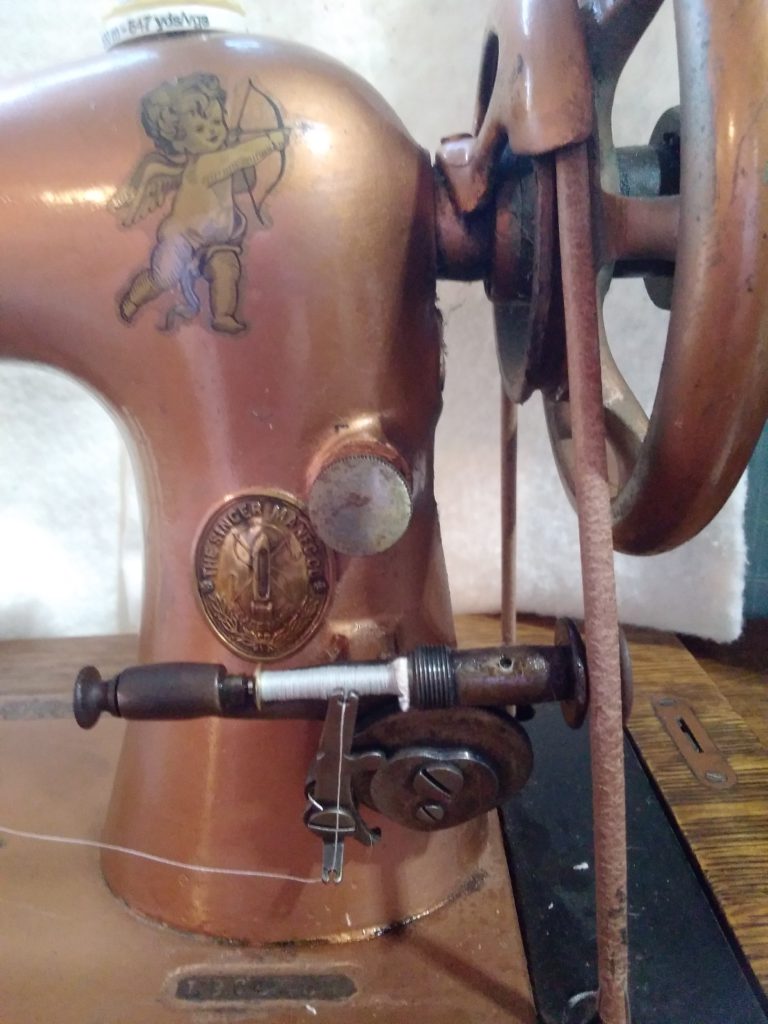 The bobbin winder is still being a little difficult. It turns and spins, but the bobbin doesn't…hmm. I added a small scrap of cloth under the spinning end. Voila…temporary success.
Last evening, I used temporary 1/4″ marking tape on the throat plate to mark the seam allowance. Now I am ready to sew.
What machine are you sewing on today?
Later, Lorrie