I just received the May/ June issue of McCall's Quilting. Several of the quilts are appealing to me.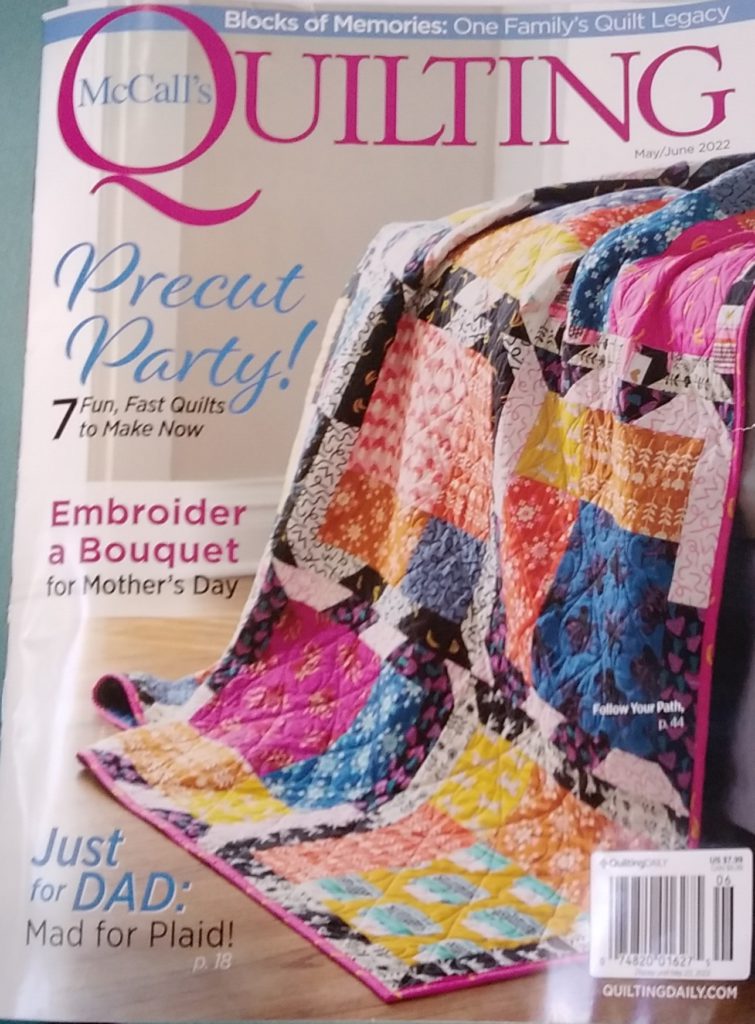 I am not crazy about paper piecing, but…I love this little flower table topper.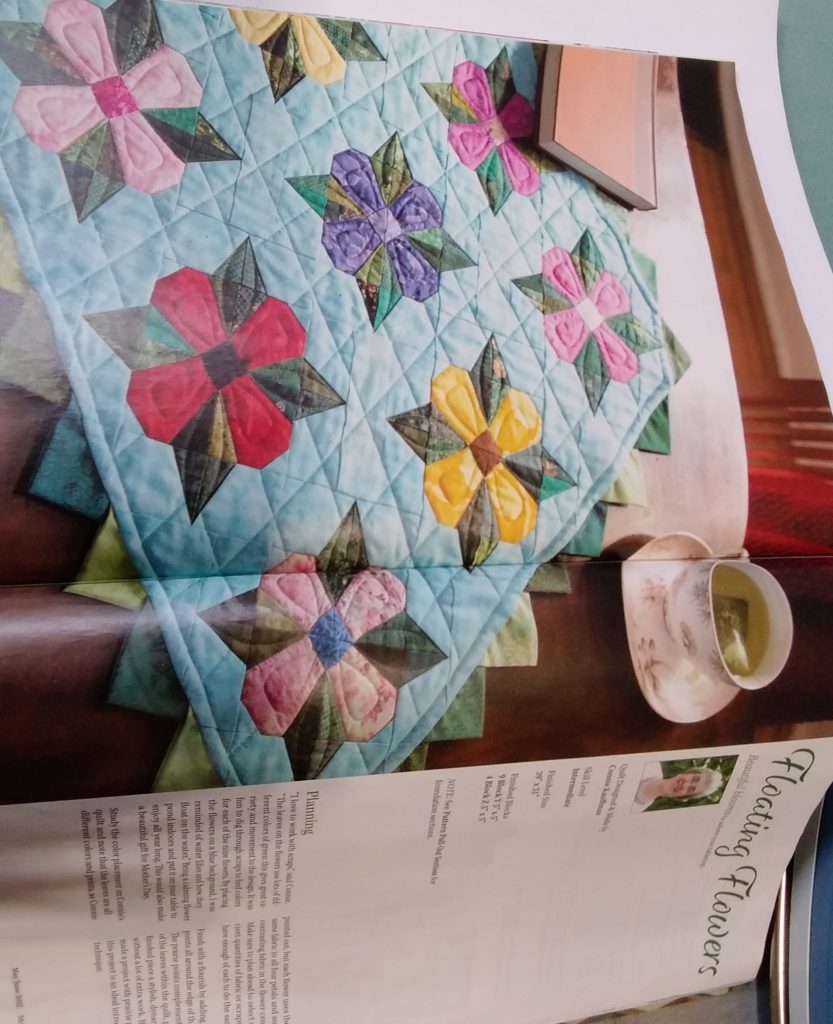 I spent a short while digging around in my block bins to find some flower petals and centers.

The original pattern uses a blue batik background. I found this small print in my scrap hap. I think it will work wonderfully with my flowers.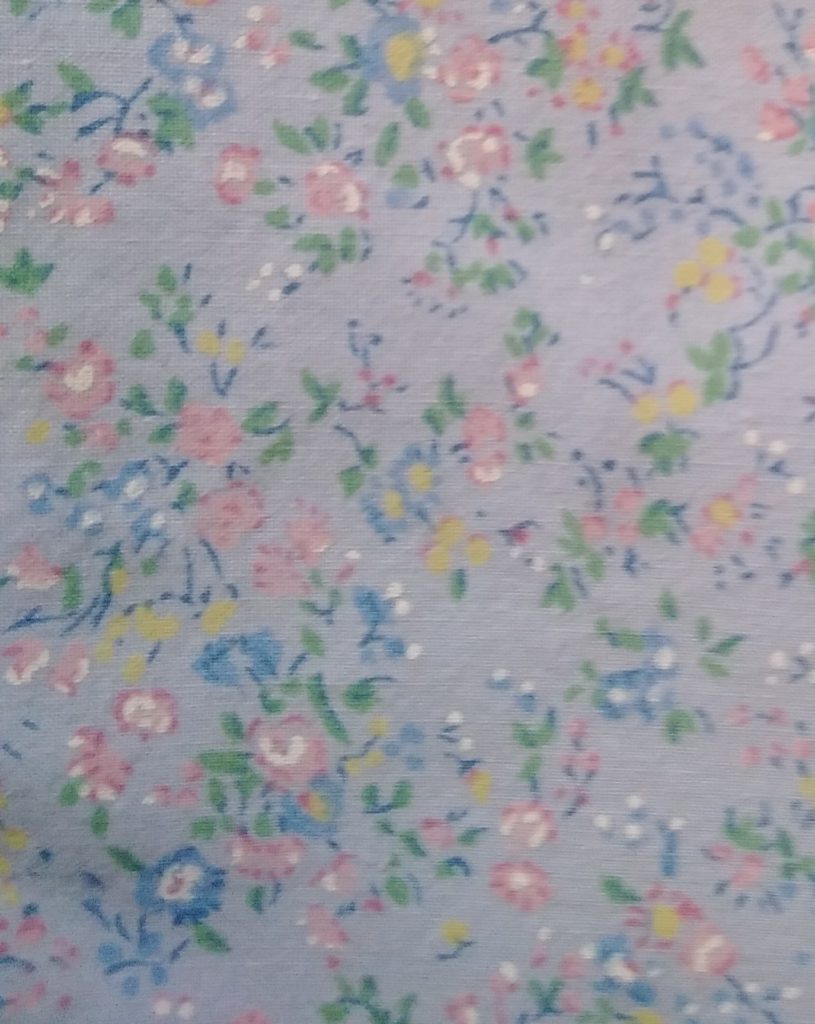 What project are you working on?
Later, Lorrie