I was hoping that the RSC color for the month of March would be green. Not my lucky month. The color for March is yellow/ gold…hopefully, that is what I will find at the end of the rainbow!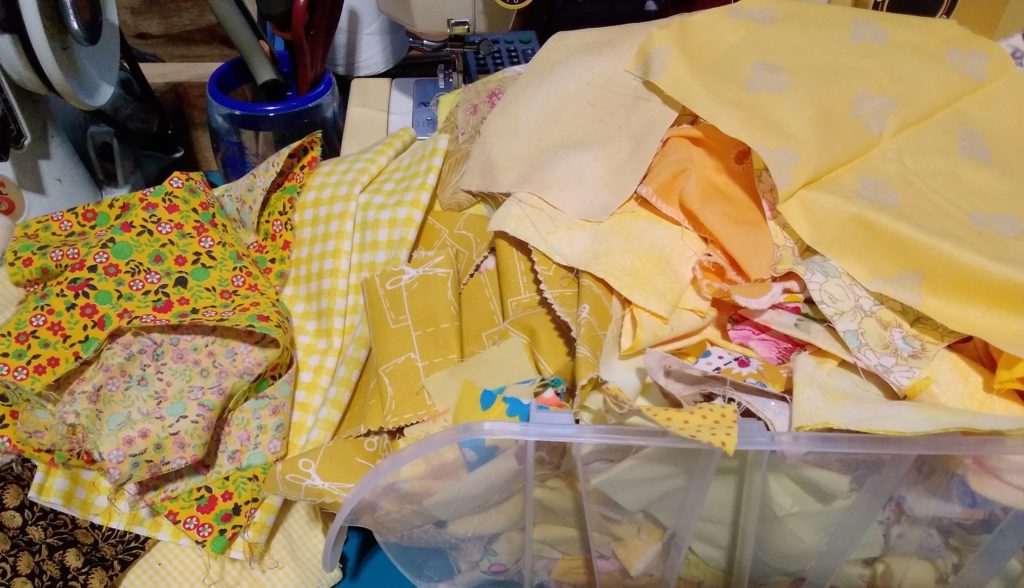 My scrap collection does not have much yellow/gold. So I dug in the tubs of yardage to find more…still lame. I seem to have a lot of solids.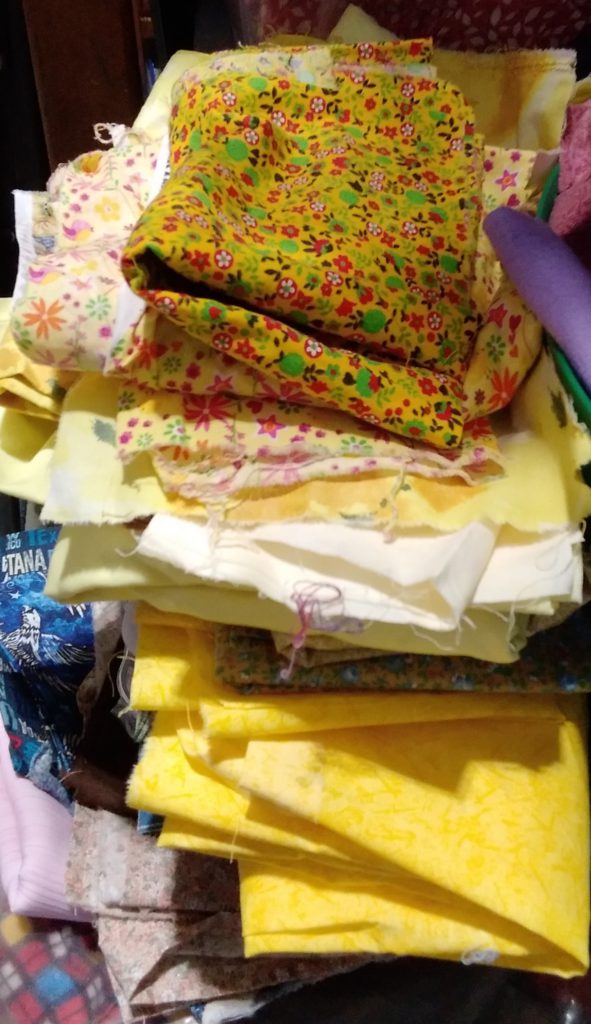 Look what I found mixed in with the scraps!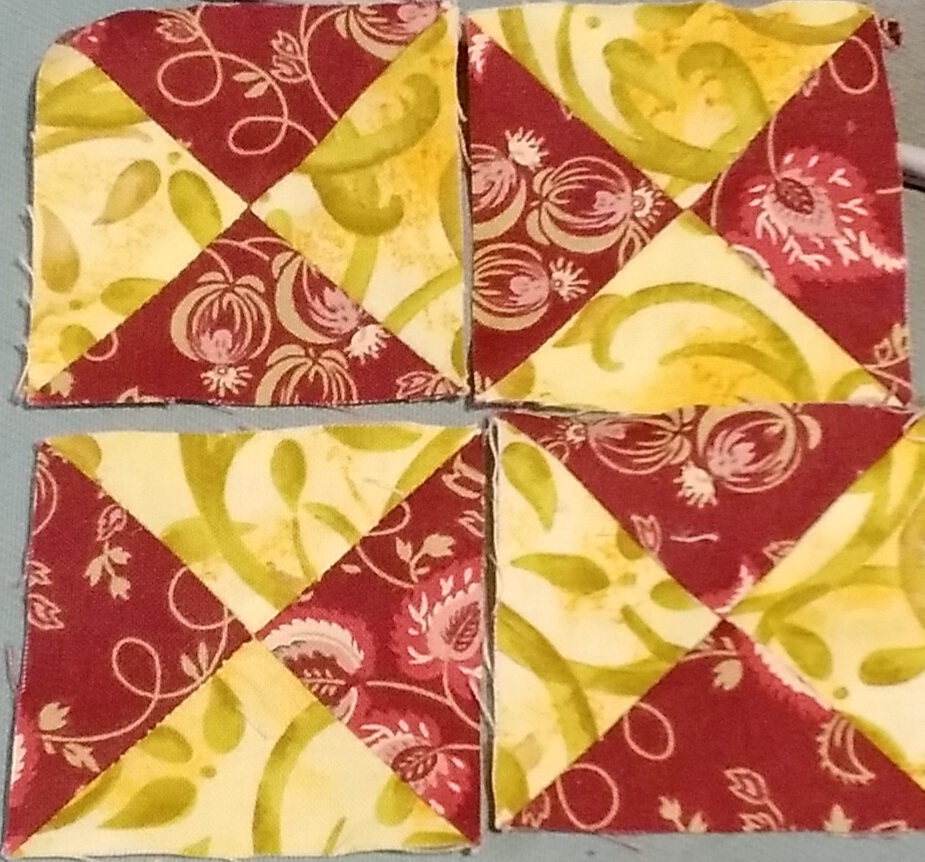 Hopefully, I will be able to get as many blocks as I have for the past two colors. We shall see!
How much do you have in your yellow scrap bin?
Later,
Lorrie