Welcome to 2021! This has got to be better than last year. I am glad that hindsight is 2020. It would be better if 2020 could be a type of amnesia.
I am writing a quick post…just to get back to blogging.
Last summer, I found this cute little embroidery kit at a Michigan yard sale. What a great bargain for 50 cents! I am sure the original price was lots more.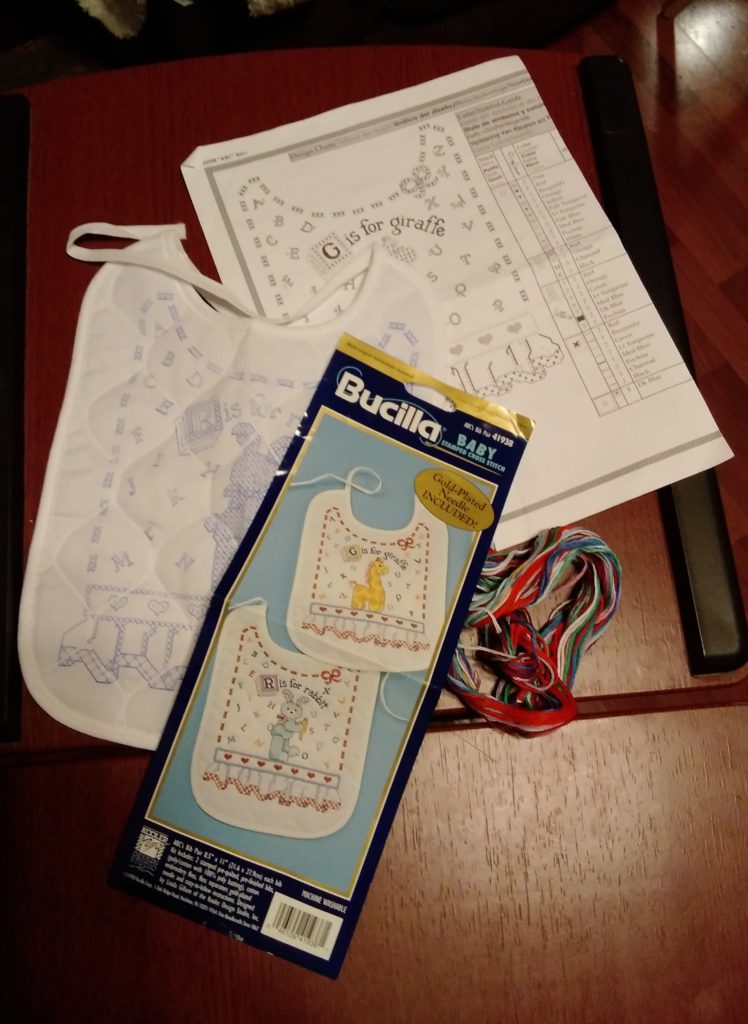 There are two bibs in this kit. It also included embroidery floss and a gold plated needle. Ooooooh! Awwwww!
I am starting with the giraffe bib. So sweet!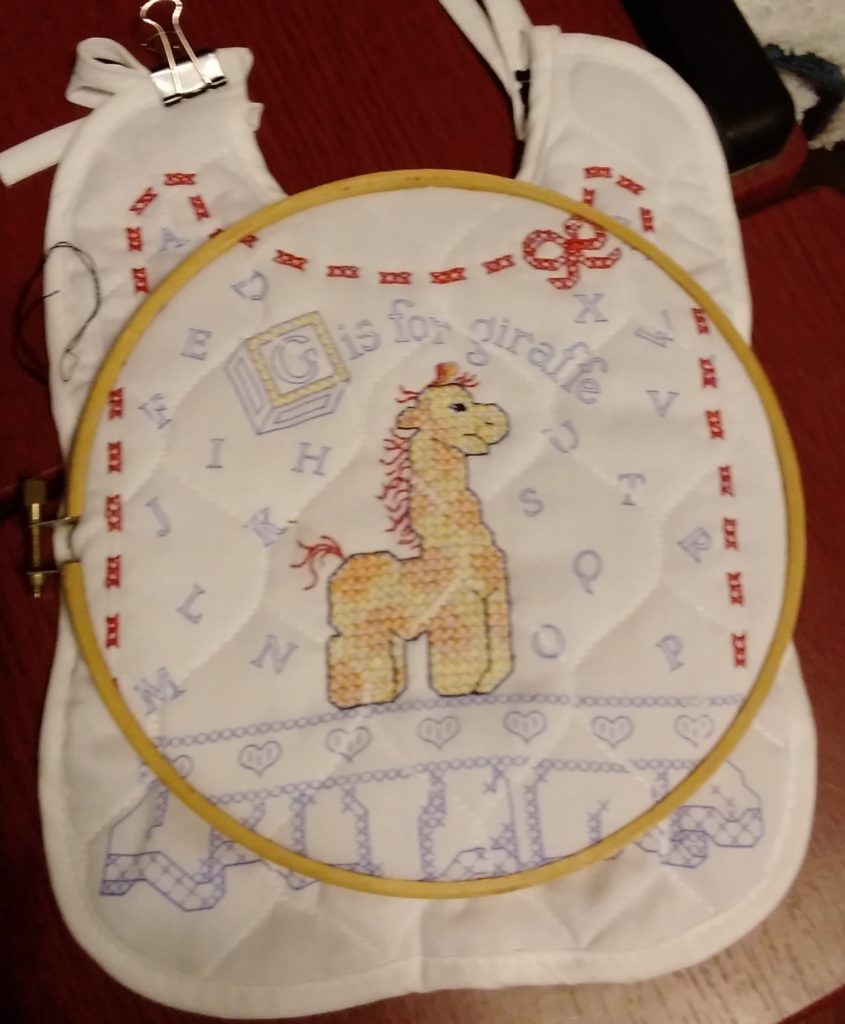 What project are you starting in this new year?
Later, Lorrie